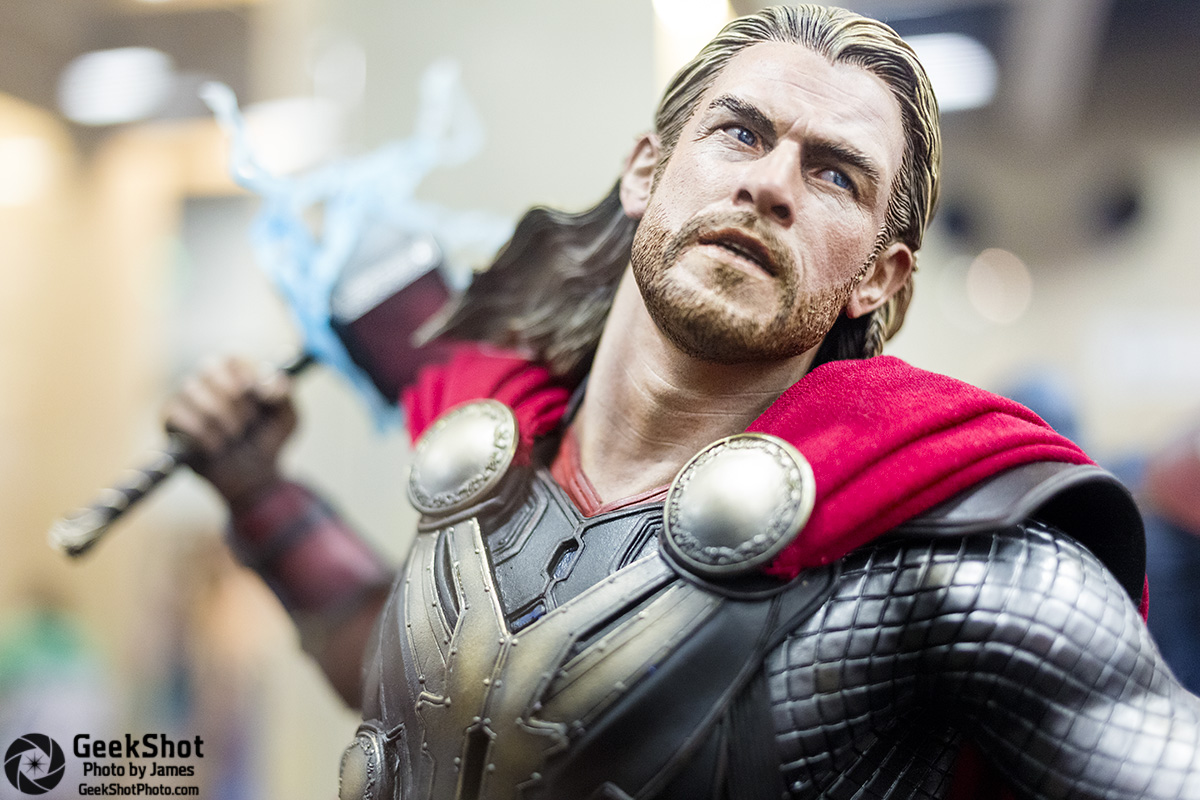 Welcome to the GeekShot Photo Exclusive Series. This will be a weekly post featuring cool, interesting, or just plain awesome moments we have captured during San Diego Comic-Con. Each week we'll post a photo by Beth or James of GeekShot Photography. We may include a short story about the photo, but sometimes we'll just let the photo speak for itself.
About This Photo
Thor (Chris Hemsworth likeness) statue by Sideshow Collectibles at the 2014 San Diego Comic-Con.
In what is becoming an annual tradition for me, I spent a bit of time on Sunday taking photos of the new statues and toys at the Sideshow booth. It's a challenge with lighting, crowding, and both fingerprints and reflections on the glass in which most are enclosed. This particular shot is my favorite kind to be able to get. It captures the statue in what I hope the artist intended, as it looks lifted directly from a comic book cover.
If you ever want to test out your camera/lens on subjects that don't move but can still prove to be a challenge, stop by Sideshow (or any booth with toys/statues) and see what you can capture.
You can see all of the previous posts in this series here.