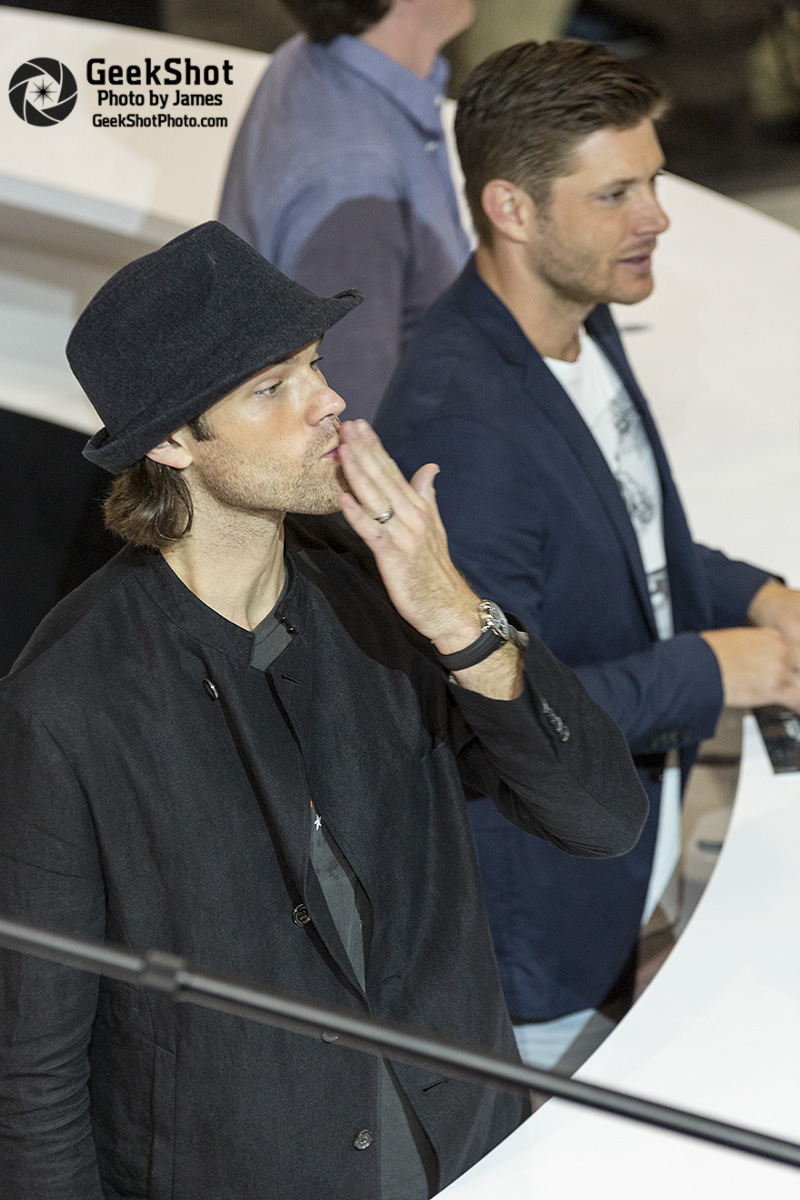 Welcome to the GeekShot Photo Exclusive Series. This will be a weekly post featuring cool, interesting, or just plain awesome moments we have captured during San Diego Comic-Con. Each week we'll post a photo by Beth or James of GeekShot Photography. We may include a short story about the photo, but sometimes we'll just let the photo speak for itself.
About This Photo
Jared Padalecki and Jensen Ackles at the Supernatural WB booth signing at SDCC 2014.
One of the few things I managed to do during Comic-Con this year was go up on the 2nd floor of the WB Booth on Sunday morning. The goal was to get photos of the show floor from a different view. As luck would have it, the cast of Supernatural happened to be doing their signing when I got there. I snagged some shots (after I got the show floor ones) and this one is probably the best. As I've mentioned before, catching moments is what I try to achieve in my con photos, and this is a special moment for someone. I have no idea who Jared was blowing a kiss to, but if you were anywhere in the area feel free to claim it was you.
Really big thanks to the WB PR team for giving us the opportunity to take photos from the booth!
The pole across the frame is from a mic. They were filming during the signing.
You can see all of the previous posts in this series here.