Square Enix, the licensed collectibles maker and video game company behind such titles as Final Fantasy and Kingdom Hearts, made some of our favorite exclusives for San Diego Comic-Con this year.
Now, they're bringing their beautiful collectibles to New York Comic Con in October, starting with the Batman: Arkham Origins PLAY ARTS – KAI – Deathstroke.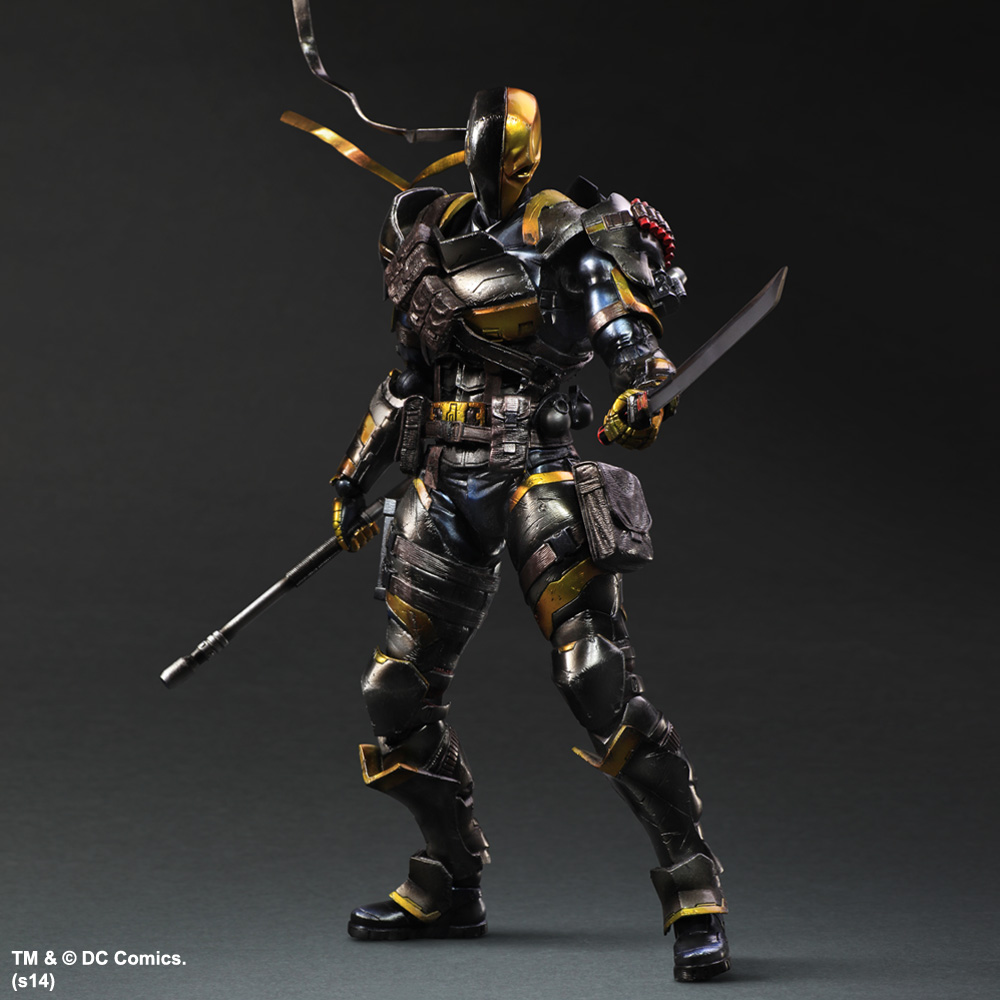 The PVC figure stands 10.6″ tall, and is painted in a metallic color variant to bring "a touch of noir" to the original Deathstroke design. Square Enix has incorporated flexible material into his shoulders and ankles to allow for a wide range of motion, and included weathering and chips on his armor for a more realistic look.
Deathstroke comes equipped with an array of weapons, including a hand gun, club, sword, rifle, and even corresponding interchangeable hands.
The figure is limited to 1000 pieces — 500 of which will be available on site at New York Comic Con for purchase, and the other 500 of which are now available for pre-order, even for those not attending the convention. You can pre-order your own Deathstroke now on Square Enix's site for $99.99, and have it shipped to your home after November 20th. There's a limit of two figures per person.
Will you be grabbing the New York Comic Con Deathstroke? Let us know in the comments.