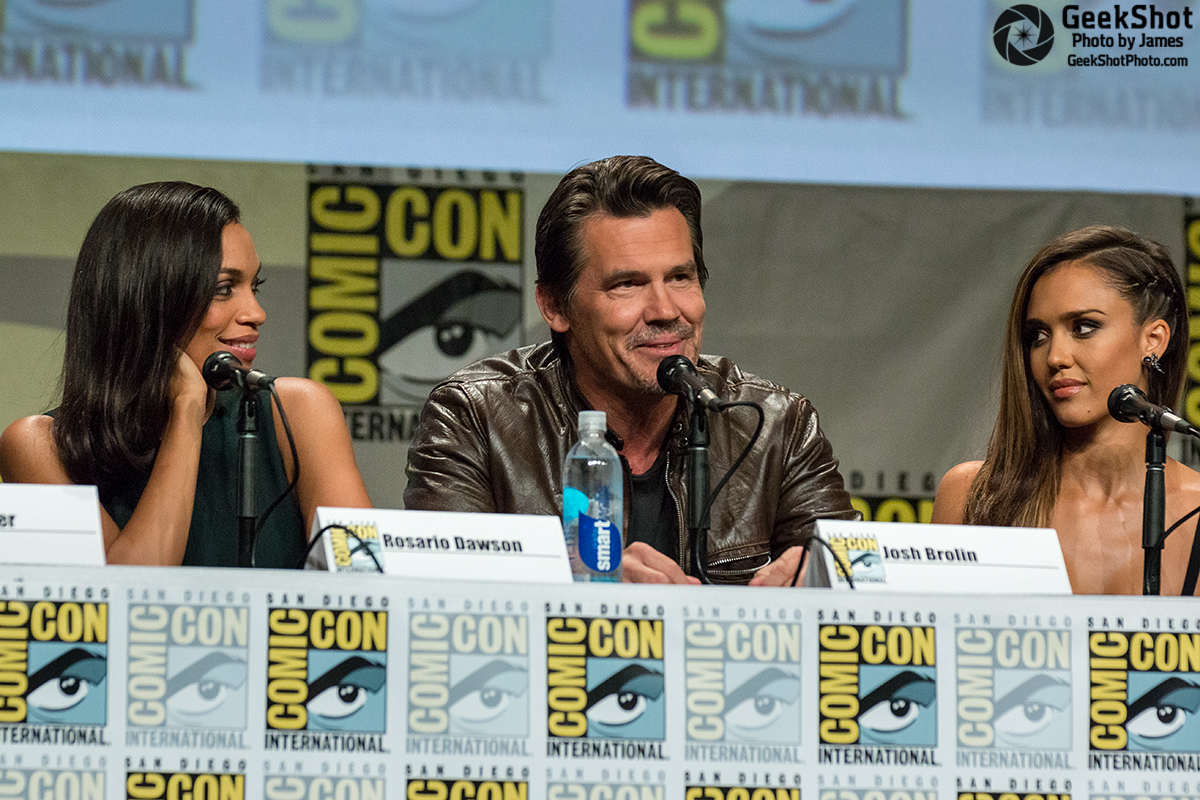 Welcome to the GeekShot Photo Exclusive Series. This will be a weekly post featuring cool, interesting, or just plain awesome moments we have captured during San Diego Comic-Con. Each week we'll post a photo by Beth or James of GeekShot Photography. We may include a short story about the photo, but sometimes we'll just let the photo speak for itself.
About This Photo
Rosario Dawson, Josh Brolin, and Jessica Alba at the Sin City: A Dame to Kill For panel at the 2014 San Diego Comic-Con.
I was particularly excited to see the Sin City panel at Comic-Con in 2014. I loved the way the first movie looked and felt just like the comic and hoped to see more of the same from the sequel. It was also a chance to get slightly better photos of some of the stars. Luckily, a few of the returning cast who were at the panel in 2004 came back in 2014.
In fact, here's a blast from the past from exactly 10 years and 2 days before the photo above was taken:

This is Jaime King, Dawson, and Alba at the Sin City panel at the 2004 San Diego Comic-Con. I took this with a video camera as I recorded the panel. It's low quality and the color balance is off. But I thought it was cool that you can see the difference in 10 years of both the subjects and the photographer. I've certainly upgraded my skills and the quality of my gear. It looks like the only thing that has changed for the subjects is hair color.
Is there a guest you'd like to see come back to SDCC? Let us know in the comments.
You can see all of the previous posts in this series here.