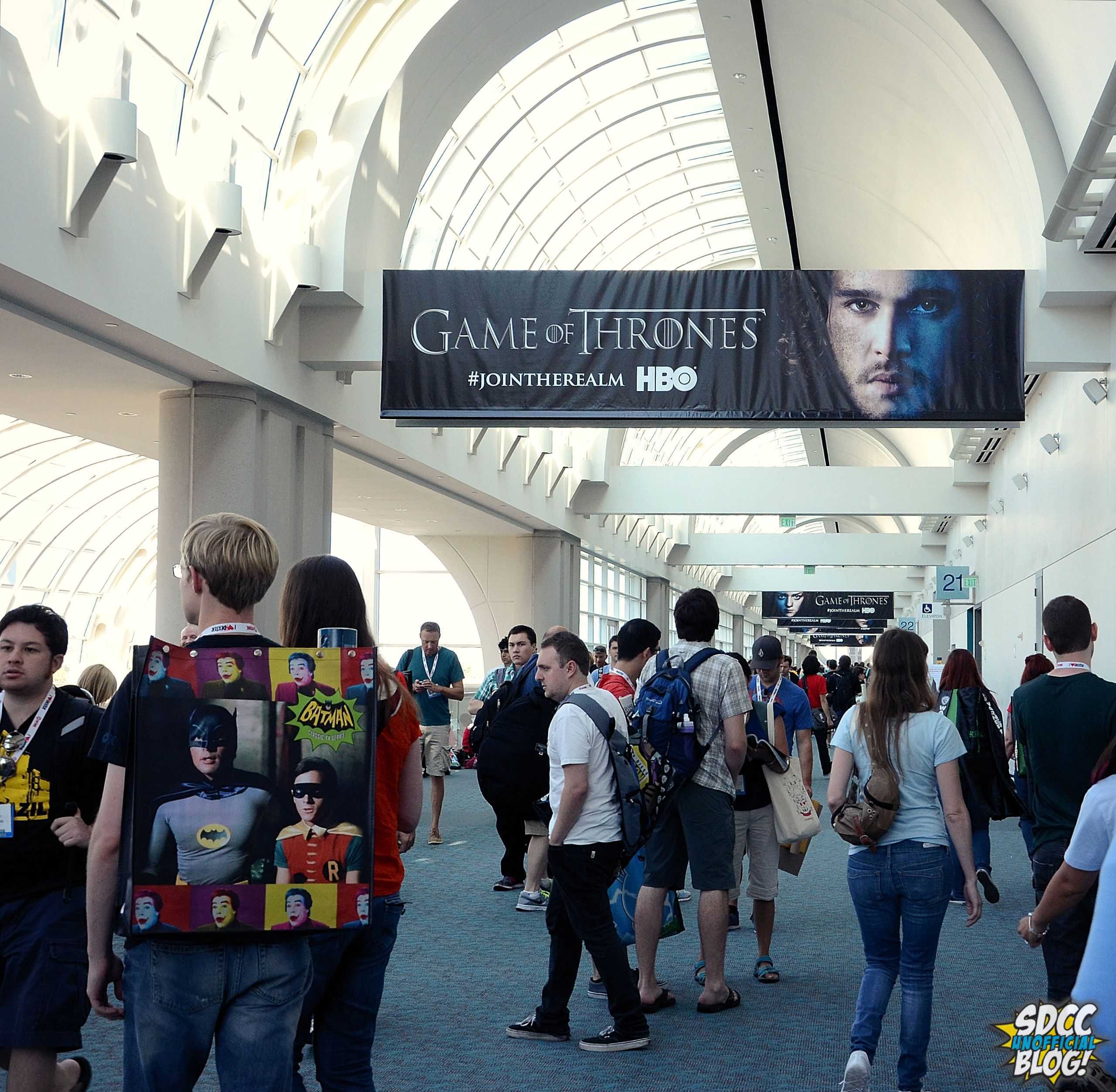 We make a lot of fuss out of how difficult it is to score a badge to San Diego Comic-Con during Preregistration and Open Registration, which hasn't occurred yet, but for some – there's another way: Volunteering.
Earlier this month, Priority Volunteer Registration, for those who had volunteered during 2014 or who were pre-approved, were allowed to sign up for volunteer shifts. For each day you volunteer a portion of your time, you're rewarded with a Comic-Con badge for that day.
Priority Volunteer Registration closed on Tuesday, January 27, and beginning next Tuesday, on February 3, those who signed up on the Volunteer Interest List will have a shot at volunteer shifts.
Unlike Priority Volunteer Registration, though, in which you had almost two weeks to sign up and were guaranteed a badge, this session is based on a first come/first serve basis. The remaining volunteer slots will fill up quickly, so if you're eligible and hoping to attend Comic-Con as a volunteer, plan on jumping on registration as soon as it opens at 9AM PT on Tuesday.
If you're wondering what it's like to volunteer at San Diego Comic-Con, here's an insider's perspective.
For those who are on the Interest List, here's the e-mail you would have received today:
This email is to let you know that, beginning at 9:00 am Pacific Time on Tuesday, February 3, 2015, online volunteer registration for Comic-Con International 2015 will be open to the 2015 Interest List.
Instructions: Beginning at 9:00 am Pacific Time on February 3rd, you may log into your Member ID, click on the "VOLUNTEERING" tab and you will see the link for online volunteer registration. Click on the link and follow the instructions. It's easy! You'll get an email confirmation at the end of the registration process.
Only those on the Interest List will be able to see the link when they log in to their Member ID. Sign ups will be on a first come, first served basis. Once we reach our limit, we will close the volunteer program and there will be no further opportunities to register to volunteer at Comic-Con International for 2015.
NOTE: Whether you get into the Comic-Con International volunteer program or not, we also have volunteer opportunities for WonderCon Anaheim, April 3-5, 2015. Volunteer online registration for WCA will open soon. Watch the WonderCon "Volunteers" page for the announcement of the opening date.
Thank you for your interest in our volunteer program!
Will you be trying to volunteer at SDCC? Let us know in the comments.