We're only mid-way through January, but already we've got lots of news about San Diego Comic-Con – which means that it's going to be a very jam-packed year.
In today's Under The Tents, we've got news on Teenage Mutant Ninja Turtle co-creator Kevin Eastman's appearance, how you can be part of the Eisner Awards process, and lots of news about the artists and companies we'll be seeing on the exhibit floor. And don't forget that you've still got some time to enter to win four tickets to the Marvel Experience in San Diego next month.
The Realmwalker, the epic fantasy serial written by Lee Aarons, will be headed to this year's San Diego Comic-Con.
We received our confirmation for Comic-con in San Diego for 2015! #realmwalker pic.twitter.com/Bc52QUQ9Ox

— The Realmwalker (@Realmwalker) December 19, 2014
Comic artist and the writer of Kick-Girl Val Hochberg revealed on Facebook that she will also be headed to both WonderCon and San Diego Comic-Con this year. Her full convention schedule can be found on her website.

Reilly Brown, a comic artist best known for his work on the series Cable & Deadpool for Marvel, will have a table at this year's Comic-Con.
Just heard back from SDCC that I've got a table. Looks like I'll be seeing you Californians again this summer!

— RΞILLY (insert blue check mark here) (@Reilly_Brown) January 14, 2015
Do you have a favorite comic book retailer? Now is your chance to honor with, with Comic-Con International's annual Will Eisner Spirit of Comics Retailer Award. According to CCI's site, the award "is given out yearly to retailers who have done an outstanding job of supporting the comic art medium both in the industry at large and in their local community". If you know someone who fits that bill, you can nominate them now on CCI's site, with the award to be given out during the Eisner Comic Industry Awards on Friday, July 10, 2015.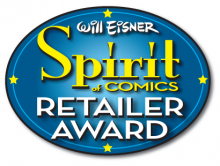 Kevin Eastman, the co-creator of the Teenage Mutant Ninja Turtles, is headed back to SDCC this year. His website lists his appearance dates as "TBA", so he may not be appearing all four days — but keep an eye out for updates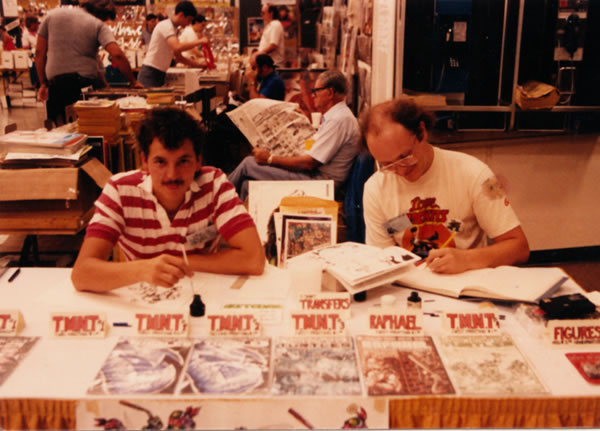 We have confirmed with artist Dan Cooney that he will be back at the convention this year, in booth #5530 again. Cooney is the creator of the crime fiction comic Valentine, The Atomic Yeti, and The Tommy Gun Dolls.
Comics retailer High Grade Comics is headed to SDCC, the company announced on its site. They also offered that "if there is anything you want" them to bring to the show, simply let them know.
For the twelfth year, the Century Guild Museum & Art Gallery is headed to San Diego Comic-Con. You can find them in booth #2845, along with horror director Clive Barker, comic artist David Mack, award-winning artist Gail Potocki, and more.
Independent comic publisher Zenescope revealed on their 2015 convention schedule that they'll be headed to Comic-Con. As part of their Year 10 tour, Zenescope is releasing three "celebratory rare and exclusive variant covers by some of the industry's top artists", with only 20 copies made available at each show.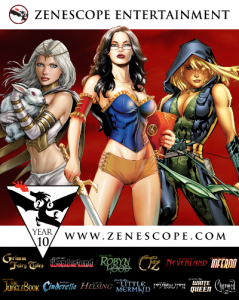 San Diego Comic-Con 2015 is a go! I just learned I have a table in Artist's Alley. More details later.

— Ken Penders (@KenPenders) January 16, 2015
Tony Washington Art also received word that he will once again be exhibiting in Artist Alley during this year's event.
If you haven't checked out artist Patrick Ballesteros work, you should — and then you should check him out at San Diego Comic-Con, where he announced that he will be selling his work again.
So I got my email notification, I will be seeing you all July at this year's……#SDCC #SDCC2015 pic.twitter.com/x2kcyGDrhU

— Patrick Ballesteros SDCC DD-08 (@PatrickBallest) January 14, 2015
Illustrator and character designer Steven Gordon will also be in Artist Alley this year, he announced via Twitter.
https://twitter.com/s_e_gordon/status/555441932626046977
Karen Hallion, artist and illustrator, can be found in Artist Alley this year.
Got into SDCC Artists Alley….woohoo! 😀

— Karen Hallion (@Khallion) January 14, 2015
Billy Martin, a freelance illustrator who also plays the guitar and keyboards in the band Good Charlotte, will have a table at Comic-Con.
@BrianLynch Oh haha, yeah I can't help you there. Will u be at SDCC? Just confirmed my table!

— Billy Martin (@TheBillyMartin) January 14, 2015
Awkward Animals, maker of adorably awkward plush toys, t-shirts, and accessories, will have a booth at this year's Comic-Con, co-founder Ted Fu revealed on Twitter.
Hope you guys got your SDCC 2015 badges! We'll be there with our @AwkwardAnimal booth. Good luck!

— Ted Fu (@tedfu) November 8, 2014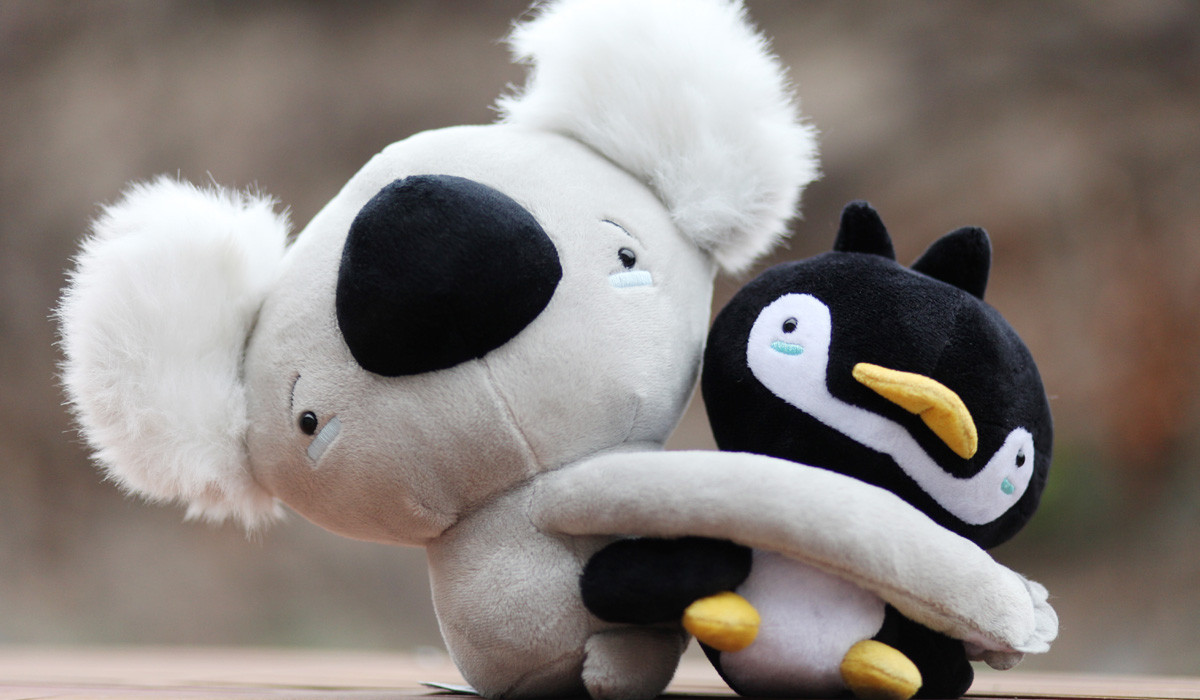 @ErON1207 woot!!! We've just met some new amazing artists that we hope to print, keep your eyes peeled!! SDCC 2015 booth 2307!

— GraphicLab Tees (@GraphicLabTees) November 9, 2014
Anything we missed? Let us know in the comments, drop us a line or tweet us at @SD_Comic_Con.