While you're hopefully staying warm this week, brush up on the latest news about San Diego Comic-Con 2015. In this edition of Under the Tents, we have updates on several authors who will be at the convention, including the creator of Mouse Guard and Sherrilyn Kenyon, our first SDCC panel announcement, information on how you can be part of this year's CCI Souvenir Book, and more.
Here's a look at some things you might have missed:
Premier publisher Airship 27 Productions announced in a press release that the first-ever Lady Action spy paperback will be making its debut at San Diego Comic-Con.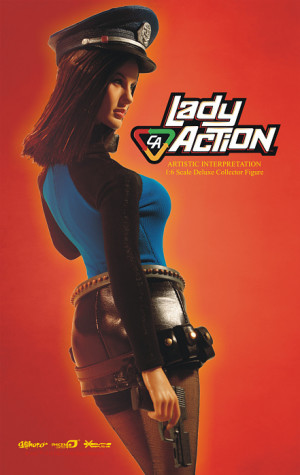 Fans of comic illustrator Tess Fowler are going to be disappointed at this year's Comic-Con, as Fowler announced on Twitter that she won't be exhibiting in Artist Alley this year for the first time in awhile, and it's possible she won't return in future years as well.
Announcement: I will not be in AA @ SDCC 2015. It's the first time in a couple yrs I haven't worked it & I'm not sure I will again.

— Tess Fowler (@TessFowler) January 20, 2015
The New York Times best-selling author, Anne Elizabeth, can be found at this year's SDCC in booth #2201.
Author Sherrilyn Kenyon lists San Diego Comic-Con on her list of scheduled appearances for 2015, promising free giveaways and signings, with exact times to be announced later.
Comics publisher Comics Flophouse took to their blog to reveal that author Michael Aushenker's "top secret new funny book" Slayer will be making its debut at WonderCon in April, before hitting SDCC.
Looks like we have our first Comic-Con panel announcement for the year, possibly as  part of the Comics Arts Conference. Online comics creator Jeph Jacques revealed on Twitter that the panel will be called "The Ontological Basis of Photoshop".
https://twitter.com/jephjacques/status/558282468898639873
For the tenth year, Gallery Nucleus is headed back to San Diego Comic-Con, where the company will be "releasing exciting new art prints and artist series shirts". You can find artists Drake Brodhal, Jed Henry, Kazu Kibuishi, Jason Cafoe, Patrick Awa, Mike Mitchell, and Scott C. at booth #2643, with more information on their website.
MAD cartoonist Tom Richmond is cutting back on some of smaller comic conventions this year, according to his blog, but you'll still be able to find him at SDCC this July.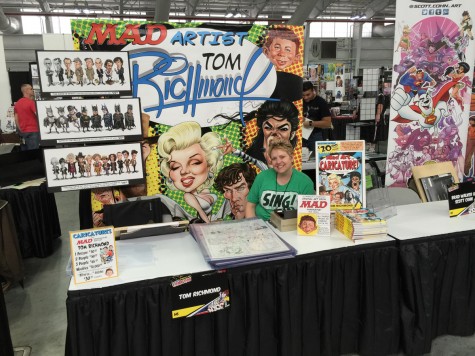 Artist Delia Gable, who has worked on titles like Dash and A Ninja Named Stan, lists SDCC on her scheduled appearances for 2015.
Mouse Guard, and its creator David Petersen, are headed back to Comic-Con this year, according to a recent blog post.
Comic writer Cullen Bunn is also headed to a slew of comic conventions this year, including San Diego Comic-Con.
Brazilian comic artists Fabio Moon and Gabriel Ba also list SDCC on their appearances for 2015.
According to a tweet by the film production company SMASH Entertainment, they will be joining NUN The Awakening at their 2015 Comic-Con booth.
@WeAreWakanda @robertcyoung Hope 2 see you all in San Diego at SDCC. SMASH Ent. will be there at the #NUNtheAwakening booth! @whatisNUN

— SMASH Entertainment (@SMASHfilms) January 25, 2015
One keepsake that every Comic-Con attendee knows they'll be leaving the convention with is the annual Comic-Con International Souvenir Book. You can now be part of the book, which features information on the year's special guests, articles and art by both fans and pros, the schedule, and more. To submit your articles and artwork, you have until April 17 to follow the instructions on CCI's page. Submissions should relate to this year's themes, which include the 75th Anniversary of Will Eisner's The Spirit, the 75th Anniversary of Robin, The Joker and Catwoman, the 75th Anniversary of Shazam!, the 75th Anniversary of the First DC Comics Heroes (including Green Lantern, Hawkman, The Atom, The Spectre, and others), and the 50th Anniversary of Nick Fury.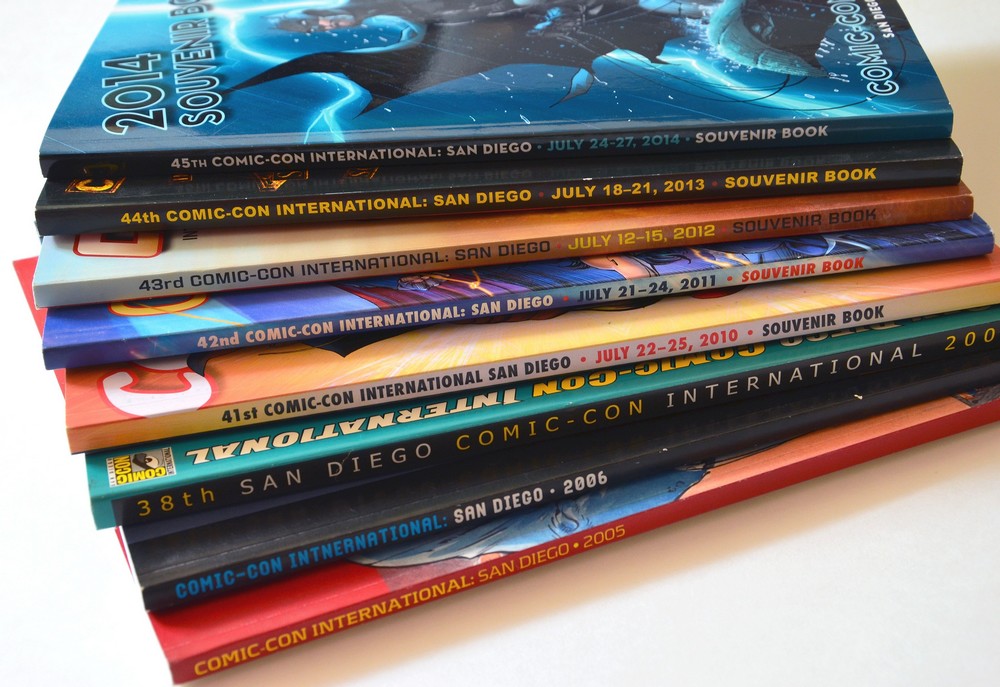 Anything we missed? Let us know in the comments, drop us a line or tweet us at @SD_Comic_Con.