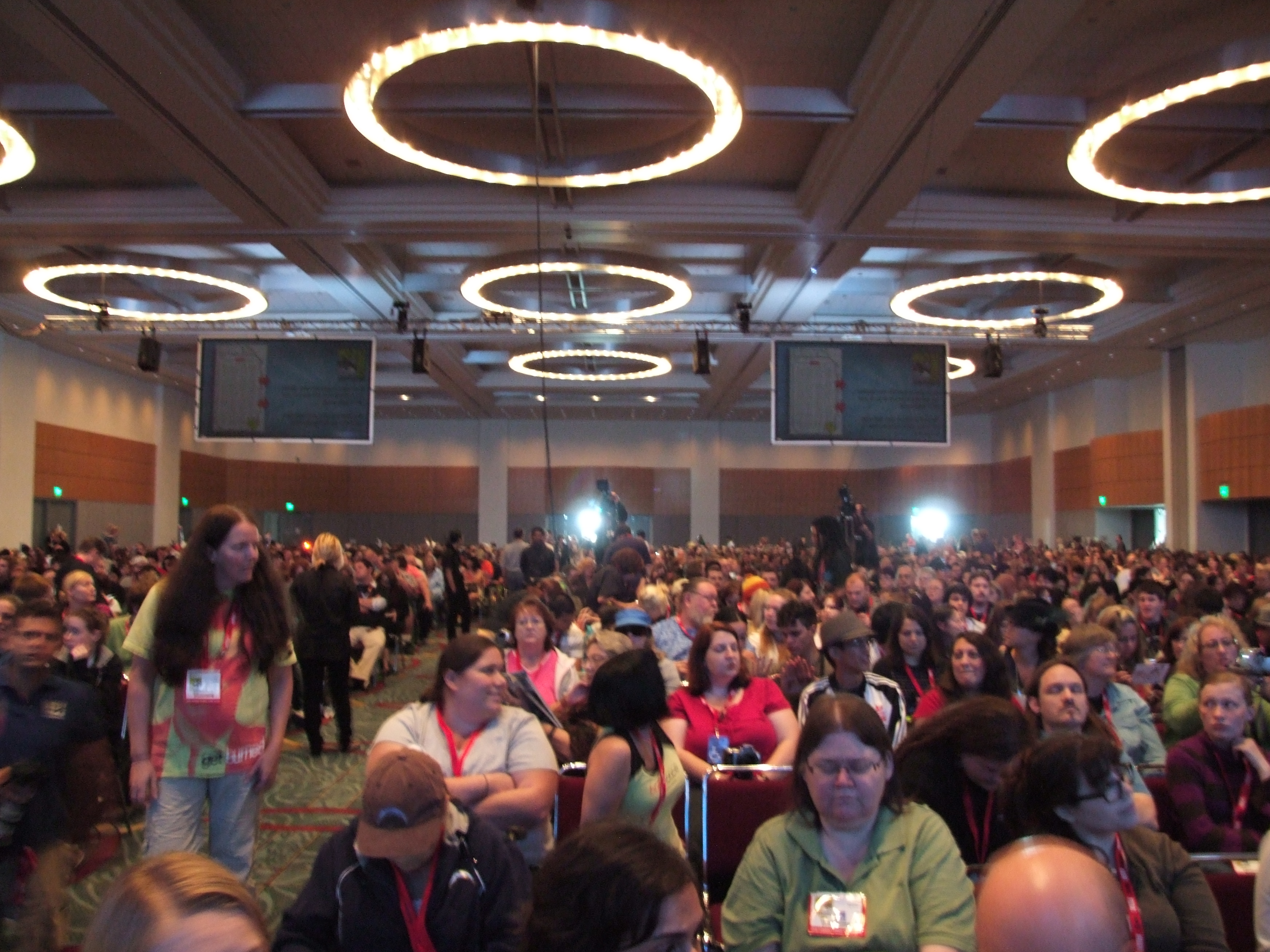 Something big happened this weekend — and we don't mean the Oscars. Thousands of hopefuls tried for a badge to San Diego Comic-Con during Open Registration, and many walked away victorious, but many more left empty-handed.
For those that were triumphant, the next big question becomes: What is there to do and see at the convention? Just like in previous weeks, Comic-Con International is offering a glimpse into the convention by unveiling the fourth round of Special Guests set for the convention. That now brings the total list of guests up to 20.
From the official Toucan Blog, here's the list of the five more Special Guests headed to SDCC:
Michael Cho, Writer/artist, Shoplifter
Tom Grummett, Artist, Fantastic Four, X-Men Forever, Teen Titans
Chip Kidd, Designer/author, Peanuts: The Art of Charles M. Schulz, Batman: Death by Design
Jen Sorenson, Editorial cartoonist
Bernie Wrightson, Artist, Swamp Thing, Frankenstein
Special guests typically receive a special "Spotlight" panel during the convention, so attendees have a chance to hear their favorite authors and artists speak live.
According to CCI, they'll continue announcing five additional guests each Monday throughout March, and April, with the exception of the week of WonderCon – so keep your eyes peeled for more exciting announcements. You can also catch up on tons of other things and people who will be at San Diego Comic-Con in our Under the Tents updates.
Are you excited about these guests? Let us know in the comments.