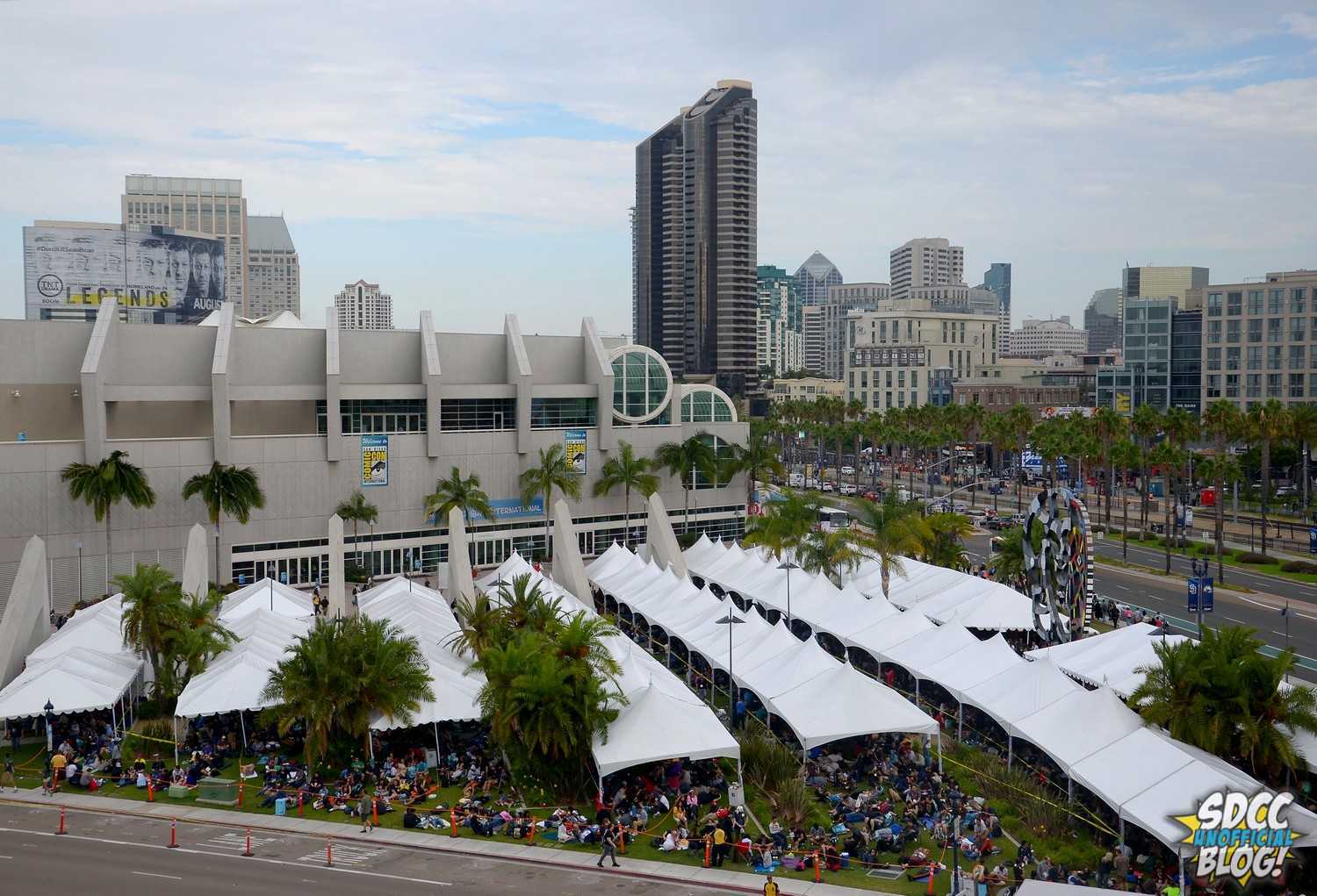 As we assume you already know, last week, Comic-Con International announced that Open Registration — the big badge sale to attend the convention this summer — will be going down this Saturday, February 21, at 9PM PT. But that's not the only big Comic-Con news to come out recently, as today, CCI unveiled another five Special Guests who will be attending the convention.
In addition to last week's announced guests – which Hugh Howey, Scott McCloud, Luis Royo, and Jillian and Mariko Tamaki, as well as the previously announced Kelly Sue DeConnick, Carlos Ezquerra, Lev Grossman, Reginald Hudlin, and William Stout – CCI announced another five Special Guests.
From the official Toucan Blog, here's the list of the five more Special Guests headed to SDCC:
Franco Aureliani, Writer/artist, Tiny Titans, Itty Bitty Hellboy
Art Baltazar, Writer/artist, Tiny Titans, Itty Bitty Hellboy
Steve Lieber, Artist, Superior Foes of Spider-Man, Whiteout
Jimmie Robinson, Writer/artist, Five Weapons, Bomb Queen
Sara Ryan, Writer, Bad Houses, Empress of the World
Special guests typically receive a special "Spotlight" panel during the convention, so attendees have a chance to hear their favorite authors and artists speak live.
According to CCI, they'll continue announcing five additional guests each Monday throughout February, March, and April, with the exception of the week of WonderCon – so keep your eyes peeled for more exciting announcements. You can also catch up on tons of other things and people who will be at San Diego Comic-Con in our Under the Tents updates.
Are you excited about these guests? Let us know in the comments.