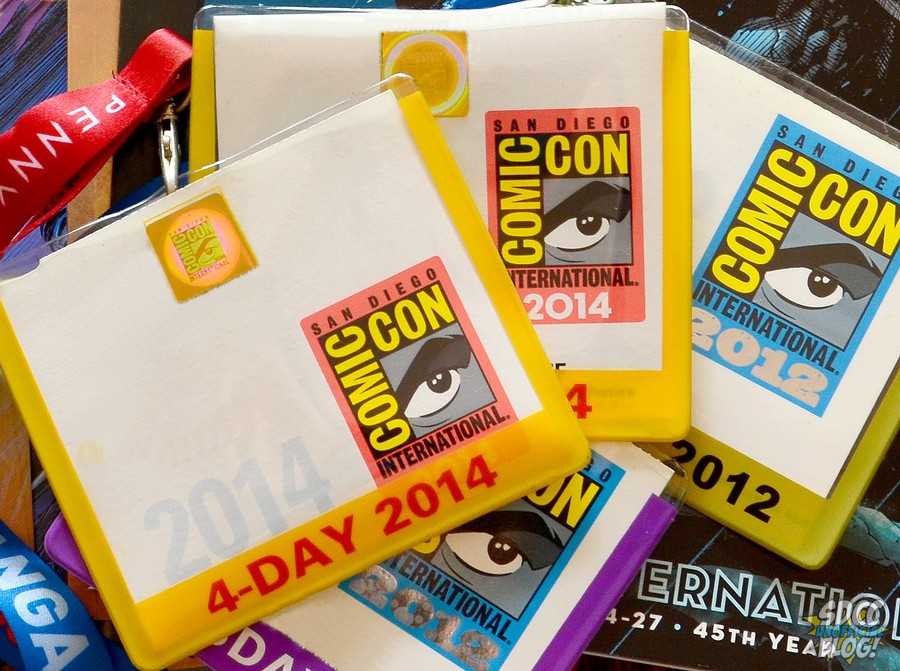 Fans of San Diego Comic-Con have been very patient this year, but we can all breathe a sigh of relief, because for better or worse, the process of finding out if you'll get to attend the biggest, best pop culture convention has almost come to an end. Comic-Con International just announced that Open Registration badge sales will be taking place next Saturday, on February 21, 2015. Your Valentine's Day plans are safe.
Just like with last year, the process will work very similar to Preregistration, which was revamped last year in an attempt to "even the playing field". Beginning at 8AM PT on Saturday, eligible attendees will be able to access a waiting room.
Beginning Tuesday, February 17, Comic-Con International will begin sending emails to eligible members with personal Registration Codes and additional instructions on how to participate in Open Reg. You can also log into your Member ID now to access the code. If you haven't already made a Member ID, unfortunately, you're out of luck until 2016, as CCI has currently closed the system off to new Members.
Once you've verified your code, you'll be able to stay in the waiting room until 9AM PT, when you'll be randomly placed into a line to await your turn to check out. For those who had previously purchased a Four-Day badge without Preview Night, you'll be able to add Preview Night on as a stand-alone option for $35.
For those who had already purchased all four days with Preview Night, you'll be unable to participate in Open Registration.
Once you're into the system, you'll be able to purchase up to three badges, including one for yourself.
If you're unfamiliar with the process, or simply want to brush up before the big sale, then you can check out our Open Registration Visual Guide and Tips.
The San Diego Comic-Con Unofficial Blog will be hosting a live Google+ Hangout during the sale beginning at 8:30AM PT, as well as sharing any glitches or issues that crop up during the sale on Twitter.
You can read the full update on Comic-Con International's Open Registration page.
Will you be trying for a badge next weekend? Let us know in the comments.