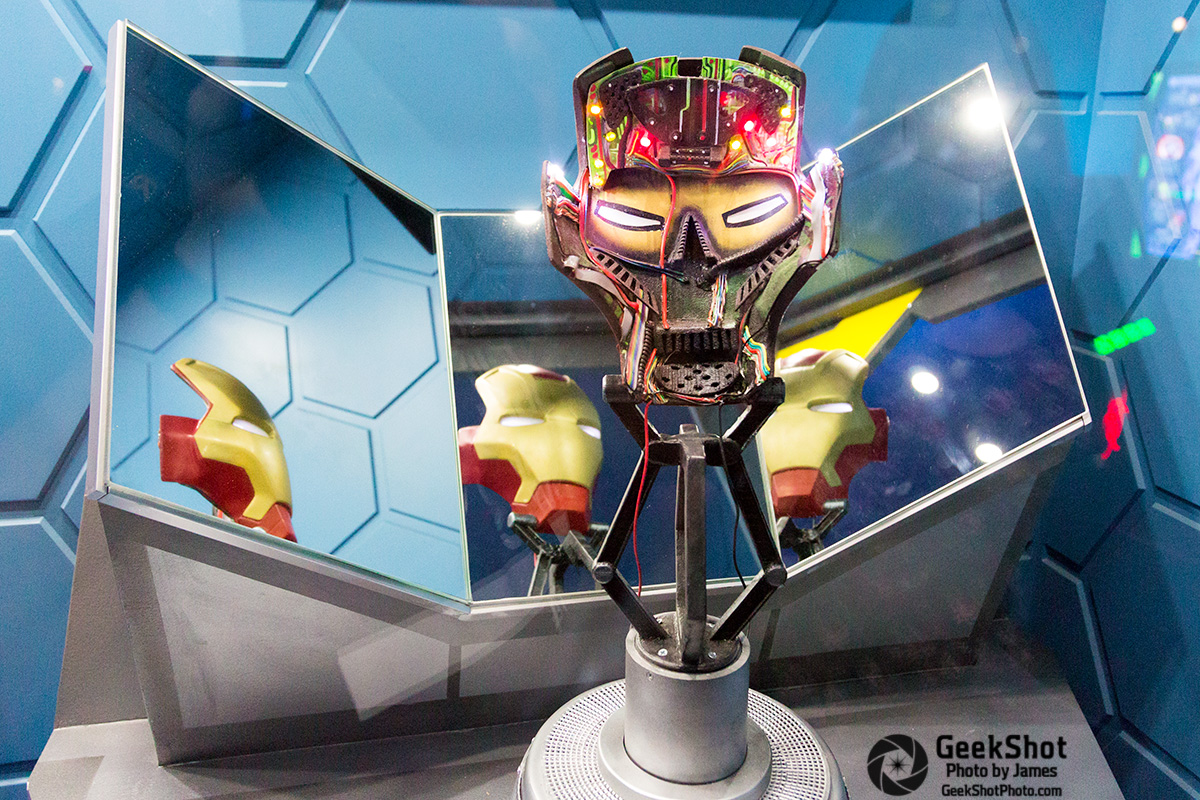 Welcome to the GeekShot Photo Exclusive Series. This will be a weekly post featuring cool, interesting, or just plain awesome moments we have captured during San Diego Comic-Con. Each week we'll post a photo by Beth or James of GeekShot Photography. We may include a short story about the photo, but sometimes we'll just let the photo speak for itself.
About This Photo
Iron Man face mask exhibit at the Marvel Experience in San Diego.
Today's shot may not be from Comic-Con, but it sure has that feel for me. If you've been following this series you know I love taking photos of the statues at SDCC and I reacted the same way to this display. When I saw this face mask I knew I had to grab a close-up. I love the idea of showing the inside of Iron Man's mask and the 3 mirrors showing the "face" you normally see. I also like the design, it looks slightly evil and is less polished than the outside. Getting to see the "inner workings" is interesting, like watching special features on a DVD.
The Marvel Experience was fun and it felt like a mix between Comic-Con and Disneyland. Comic characters and immersive activities all around! We posted a review earlier that can help you decide if you want to go.
Did you grab a photo of something that reminded you of Comic-Con? Let us know in the comments.
You can see all of the previous posts in this series here.