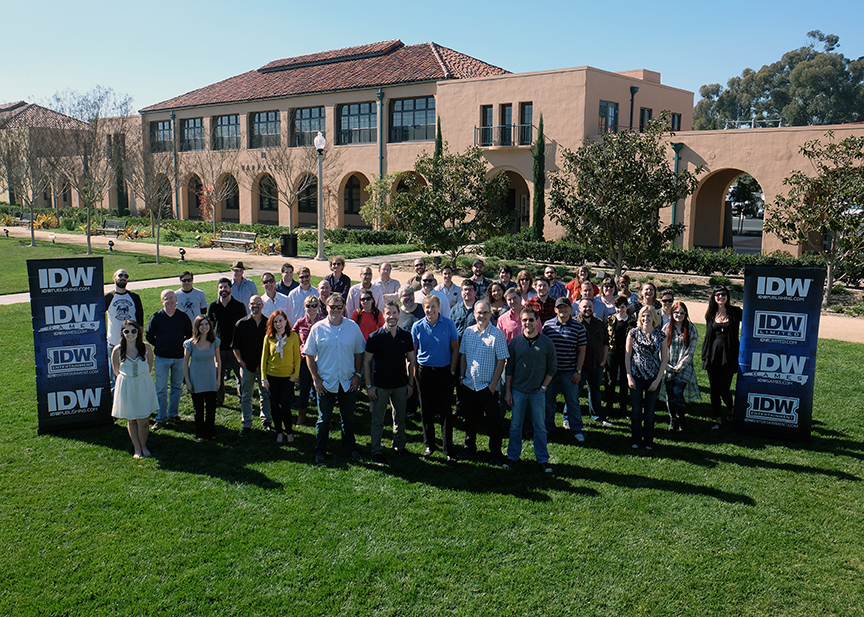 San Diego's comics scene just got a little richer.
IDW Publishing, one of the largest comics publishers in the American industry, revealed today that due to business expansion, they're making "big" changes in their company. Not only will the publishing house be relocating their headquarters to the former Navy barracks in the historic NTC in Liberty Station in San Diego, but they are also opening a "groundbreaking new comic art gallery".
The gallery, which will be called The San Diego Comic Art Gallery, will offer Southern California a place to celebrate comic books and graphic arts. The dynamic space, which will include a retail space, a gallery of original art from comics and animation, and actual working artists on the premises, will be located within IDW's headquarters. Visitors will be able to stop by for special events, author and artist appearances, art installations and celebrations, and more.
Harry L. Katz, former Head Curator in the Prints and Photographs Division at the Library of Congress, has been named the curator of SDCAG.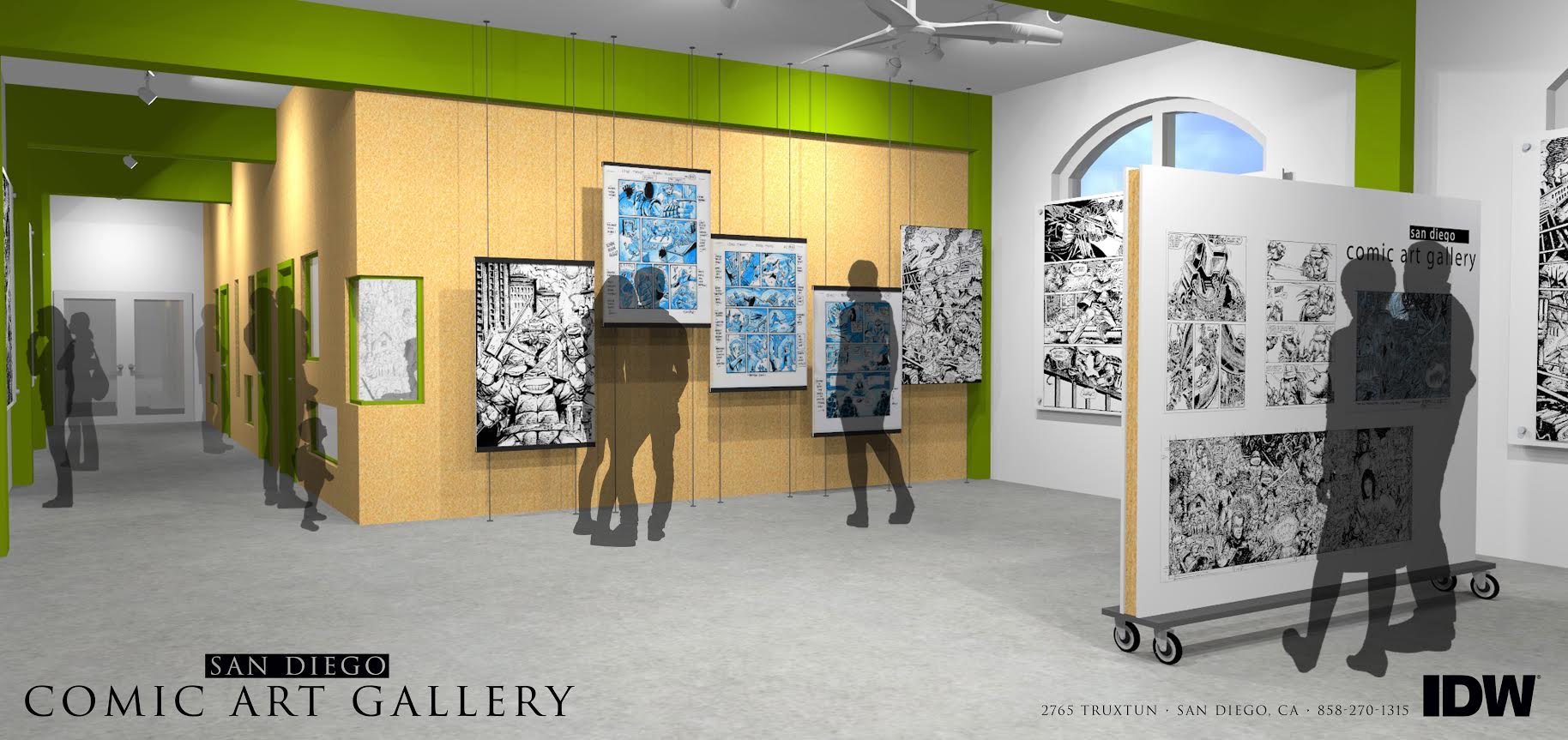 "We've been looking to make a move for a while," said Ted Adams, CEO & Publisher of IDW, "We've been expanding rapidly, and simply have run out of room. At the same time, we've been looking for a space that more accurately reflects who we are as a company. When we started talking with the NTC, it became evident immediately that this would be a perfect fit. And with the gallery, we're going to be able to show the community, and the world, just who IDW is. This move is the perfect next step in the evolution of our company."
IDW currently calls San Diego home, and as they pointed out in their press release, the city is the perfect place to open the new gallery "thanks to the meteoric success of comic-based films, television and entertainment, and already so associated with the San Diego area, thanks to Comic-Con International".
If you'll be spending a few extra days in San Diego (and you should) during Comic-Con, the new San Diego Comic Art Gallery is a great way to spend a few hours to either start or end your trip. And for locals, it's a way to enjoy the comics scene all year long.
"The NTC Foundation welcomes IDW Publishing and their creative team to the NTC Arts & Culture District at Liberty Station," said NTC Foundation Executive Director Alan Ziter. "Their new San Diego Comic Art Gallery will be a great addition to the numerous art galleries and museums already at NTC and we look forward to the creative collaborations ahead. We anticipate it will be a San Diego landmark destination for comic and animation art lovers from all over the world."
The Grand Opening of IDW's new headquarters is scheduled for June 1, 2015.
Will you be stopping by IDW's San Diego Comic Art Gallery? Let us know in the comments.