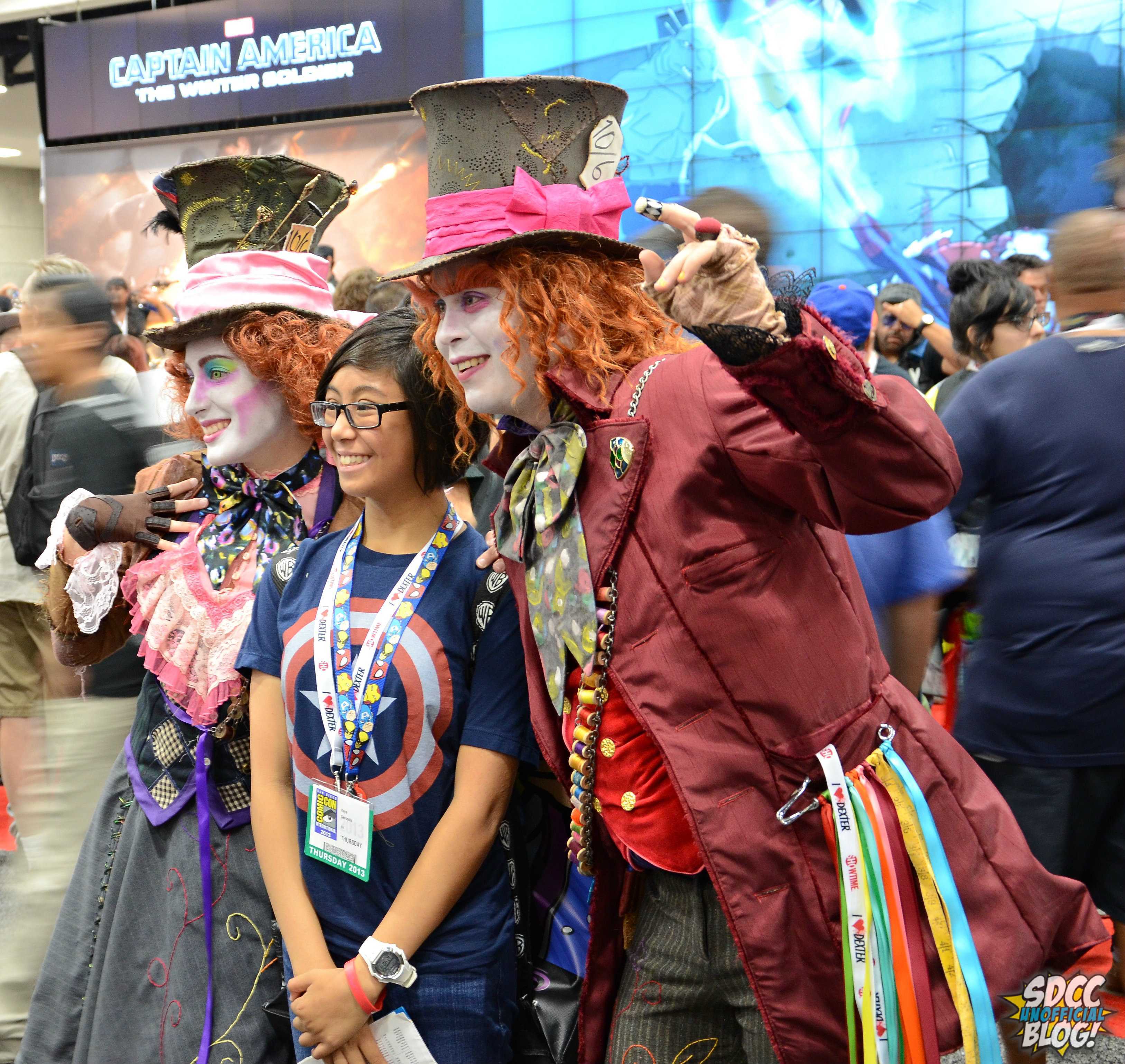 The Masquerade is one of San Diego Comic-Con's most anticipated events, and for cosplayers hoping to be able to walk the stage in their finest, Comic-Con International today revealed details on the 41st Annual Masquerade. You can find the official rules and entry form on their site.
The event, to be held on Saturday, July 11 in Ballroom 20, draws a crowd of 3,900 attendees (with 2,000 more watching in Sails Pavilion and other rooms, which act as overflow). Just as in previous years, the Masquerade is free to participate in for anyone with a Saturday badge.
But new this year, is the fact that top cosplayers may be able to get their Saturday badge in a whole different way. From the official rules:
Our contestants go to much work to craft their amazing creations, but some who are confirmed as contestants are unable to buy attendee badges due to the sell-out. For ONLY those contestants who have been accepted into the Masquerade at least once since 2011, if you've a costume suitable for the show, and submit an entry form and photos, and we deem you meet the acceptance criteria as listed in the rules, we can arrange for contestants to be able to buy a 2015 attendee badge so they can participate, despite badges being sold out. Email the coordinator at masquerade@comic-con.net for more information.
That means that for anyone who participated in the Masquerade from 2011-2014, if you are selected as a Masquerade participant this year, Comic-Con will make sure you get a badge. That's big news, as several cosplayers have complained about being shut out by the new EPIC Registration waiting room system.
Contestants can enter as a single participant or in a group, and medallions will be given to the winners in the following categories:
Best In Show
Judges' Choice
Best Re-Creation
Best Original Design
Best Workmanship
Best Presentation
Most Beautiful
Best Young Fan
The winning contestants get an even better prize than bragging rights, though: Winners will receive a free four-day membership badge to San Diego Comic-Con 2016. In the event that a group wins, up to four memberships will be given.
You can find more information about the Masquerade on Comic-Con International's website.
What do you think about the new rules? Let us know in the comments.