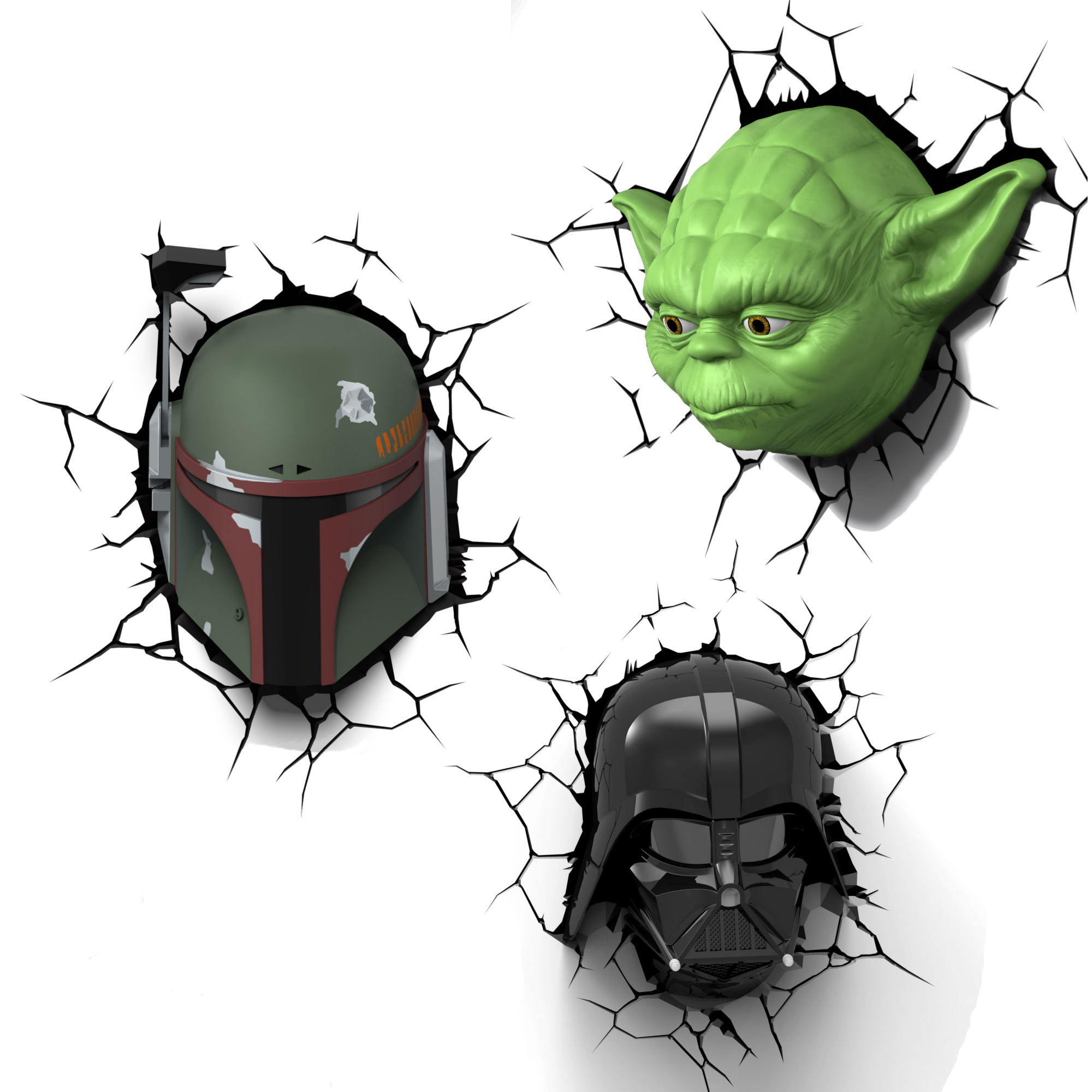 You don't have to travel to a galaxy far, far away to bring the magic of Star Wars into your own home, thanks to the newly announced set of Star Wars lights from Canadian 3D deco lights company 3DLightFX.
Just like with their other 3D deco lights, the Star Wars lights can be fixed to the wall, and come with a signature "crack stickers" to make it appear like the lights are literally bursting out of your wall and into your home. The initial release includes Darth Vader, Yoda, and Boba Fett, with more scheduled to be released throughout 2015.
Although the lights won't be arriving in retail stores until late April, you can pre-order a special, limited edition version of the first three now at GeekShak.com. These limited edition versions also include a remote control, so that you can switch the light on and off from anywhere in the room. They're available on GeekShak for $49.99 each, or you can buy all three together for $149.99 which also includes free shipping.
We can't wait to get our hands on these, and our own ParksAndCons will be taking a closer look in the coming weeks.
You can find more of 3DLightFX's very cool lighting installations (that range from everything from Marvel to Frozen to Transformers on their website and Twitter.