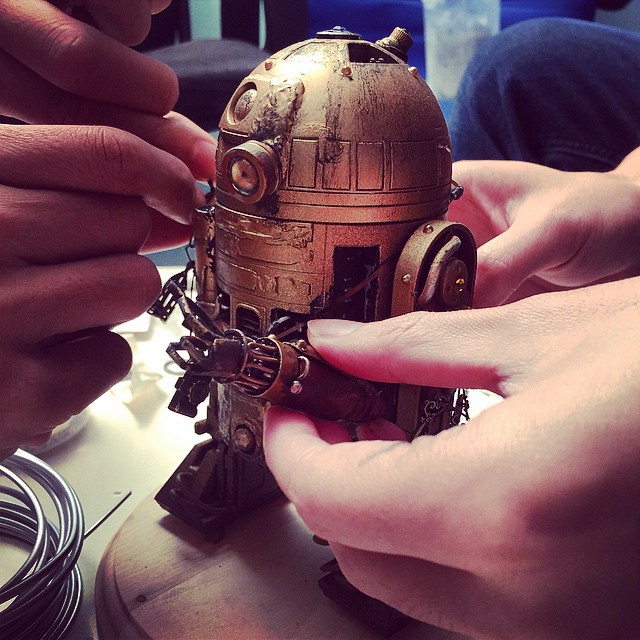 Every year, we look forward to seeing what Sideshow Collectibles brings to San Diego Comic-Con – both in terms of upcoming product lines, and in the latest case — just general awesomeness.
Earlier this week, the company announced that they have invited over 90 artists and fans to participate in what they have dubbed R2-ME2, a "unique re-imagining of everyone's favorite sassy astromech: R2-D2".
Each artist, which includes The Shiflett Brothers, Stanley Lau, Melita Curphy, Bruce Mitchell, Michael Possert, and many others, was given a blank prototype of Sideshow's R2-D2 Deluxe Sixth Scale Figure, to design however they saw fit.
The finished pieces will be on display at Star Wars Celebration — but we've confirmed with Sideshow that they'll also be making their way to the Sideshow San Diego Comic-Con booth, where they'll be showcased for attendees to see.
You can find more information about the exhibition on Sideshow Collectible's blog — and check it out for yourself at this year's convention.
What do you think of the R2ME2 project? Let us know in the comments.