San Diego Comic-Con will be here before you know it, and it's going to become hard to keep up with all of the news. We recommend that if you see something you're interested in, you start jotting down those booth numbers and event times now.
But first, take a look at today's edition of Under the Tents, which has news on Adventure Time and Aliens exclusives and collectibles, the new San Diego Comic-Con 2015 Souvenir Book cover artwork, word on appearances from Adam Savage and Robert Liefeld, and much more.
Here's a look at the news you might have missed:
A tweet from Daniel Presedo, CEO of Dramenon Studios LLC and a speaker and proponent of Adobe products, has revealed that the Adobe booth will be returning to San Diego this summer, and asked fans what they'd like to see at the booth.
https://twitter.com/dramenon/status/571021183207886849
Amy Hernandez, half of the team that brought kids the book Jack and the Zombie Attack, tweeted that she will be at SDCC 2015 and invites fans to stop by.  The newest book is coming to Comic-Con, and continues the series and is about anti-bullying.
Super excited about our new book and spreading the word about #antibullying Stop by and see us at ComicCon #SDCC

— Chris Hernandez (@zppublishing) February 28, 2015
Robert Liefeld, writer, artist, and creator of Deadpool, as well as other beloved characters announced on Twitter he will be attending Comic-Con 2015.  Other noteable accomplishments are starting Image Comics.
I will be set up at both Wondercon and San Diego as well. Working on setting up the rest of the spring/summer comic con schedule.

— robliefeld (@robertliefeld) February 24, 2015
Ed Brisson, comic writer for Image, Marvel, IDW, BOOM, and Dark Horse, announced on Twitter that he'll be at Comic-Con this year. Although his exact schedule isn't known yet, Brisson mentioned that he'll probably just be doing "a couple/few signings".
https://twitter.com/edbrisson/status/571389807168851969
Nutmeg creators Jackie Crofts and James F. Wright announced on tumblr that while they officially have no signings scheduled yet for the convention, they're working with publisher Action Lab Entertaiment (who will be in attendance) to sign copies of Nutmeg vol. 1 at their booth.
New York Times bestselling author Daniel H. Wilson took to Twitter to announce that he'll be added to SDCC, in addition to SXSW and PAX Prime.
https://twitter.com/danielwilsonpdx/status/572884747426246656
Although popular artist-collective (and the makers of some of the coolest posters, ever) Mondo recently revealed they won't be at WonderCon, they will be returning to Comic-Con. Justin Ishmael revealed on Twitter that they're working on plans now, and will have information to share "down the line".
So close to announcing stuff on @MondoConAustin and down the line, SDCC. Today was big planning days for both. Excited to share soon.

— MONDO (@MondoNews) March 4, 2015
Michael Kogge, creator of Empire of the Wolf, recently told Bleeding Cool that he'll be at both WonderCon and San Diego Comic-Con.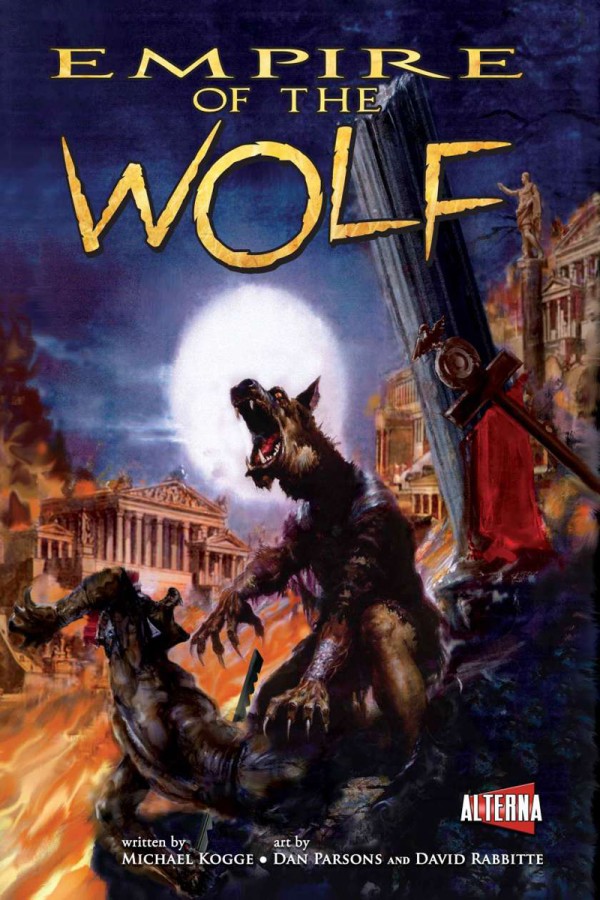 Artist Peter Nguyen lists San Diego Comic-Con on his convention schedule for this year. For those interested in commissions, you can find more information on his deviantart page.
Looks like Comic-Con favorite Adam Save will be back at SDCC this year, as he tweeted Syfy's Katherine Nelson to tell her he'd see her there. There's no word yet on what Savage will be doing at Comic-Con, but traditionally he hosts a panel with friend and Mythbusters co-star Jamie Hyneman, and also co-hosts w00tstock.
Congrats to my and @mythbusters' good friend @katherinen! @SyfyTV is lucky to have you. See you at @Comic_Con! pic.twitter.com/TX9QL5STbg

— Adam Savage (@donttrythis) March 4, 2015
Artist Denis Caron has revealed on his website that he will be at San Diego Comic-Con. You can find Caron at the Corvink and Coffee Table Comics booth #1133.
As reported by Figures.com, The Hollywood Collectibles Group revealed in their newsletter to fans that at this year's SDCC, they'll be debuting at 1:1 scale life-size statue of a Xenomorph Warrior, from Aliens. You'll be able to grab up the piece at booth #4331, and though there's no word yet on pricing, we don't expect this one to come cheap.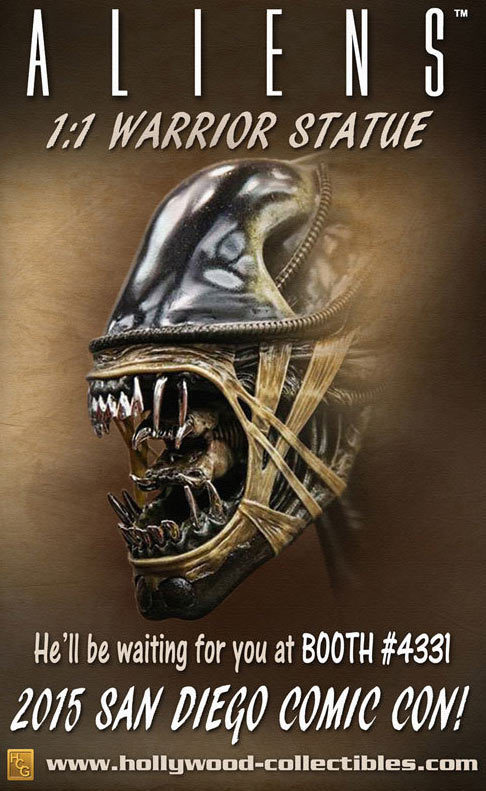 The adventures will never end, it's Adventure Time! Popular toy company Kidrobot has revealed that they're teaming up with Cartoon Network to produce what look like some very, very cool Adventure Time figures. The collection will feature keychains, a blind box series, and medium figures – and they promise San Diego Comic Con exclusives are also planned for the series.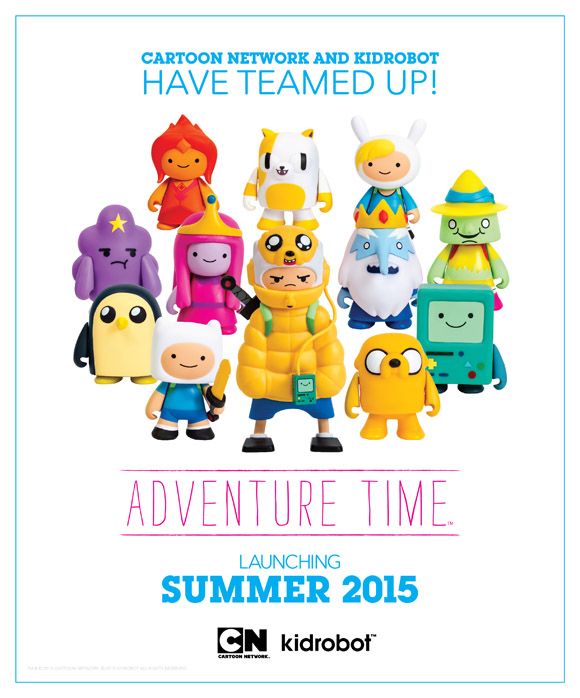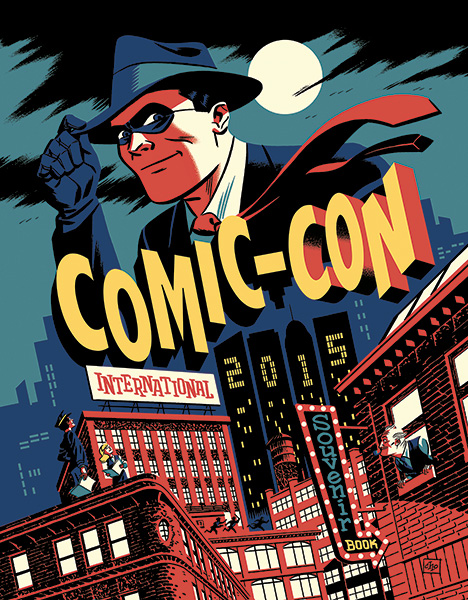 Anything we missed? Let us know in the comments, drop us a line or tweet us at @SD_Comic_Con.