As San Diego Comic-Con 2015 draws closer, more and more information has been pouring in. It is never too soon to start planning.  Stay organized, and a great way to do that is with spreadsheets. Spreadsheets are your friends. You could have one for exclusives you are interested in, booths you want to check out, programming and signings you want to attend, etc.
In this edition of Under the Tents we have a ton of information to fill up those spreadsheets with. Let's start with exclusives. This edition covers exclusives from BeeFy & Co, Jack and the Zombie Attack, and Aphrodite IX.  Next, there are appearances. Some of those appearances include webcomic Dumbing or Age, Tola Lotay, Kamite Comix, Skottie Young, and more.  Lastly there are the booths. This year we know there will be booths for Armando Huerta and Thinkgeek. And lastly we have info on increased trolley security and more crocheted creatures by The Geeky Hooker.  Read on for the latest info on SDCC 2015.
Here's a look at the news you might have missed:
The Dumbing of Age webcomic lists SDCC on it's convention appearances website page.  The comic is a coming of age story of freshman girls in co-ed dorm at Indiana University.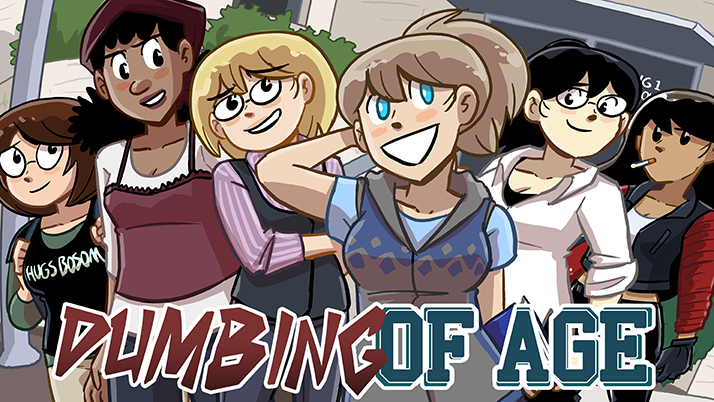 Beefy & Co. added a picture to their Instagram featuring an SDCC exclusive plush Paiju.  This will be the first with a new rotating head feature. BeeFy & Co. are known as urban designers of vinyl toys, pop art and apparels.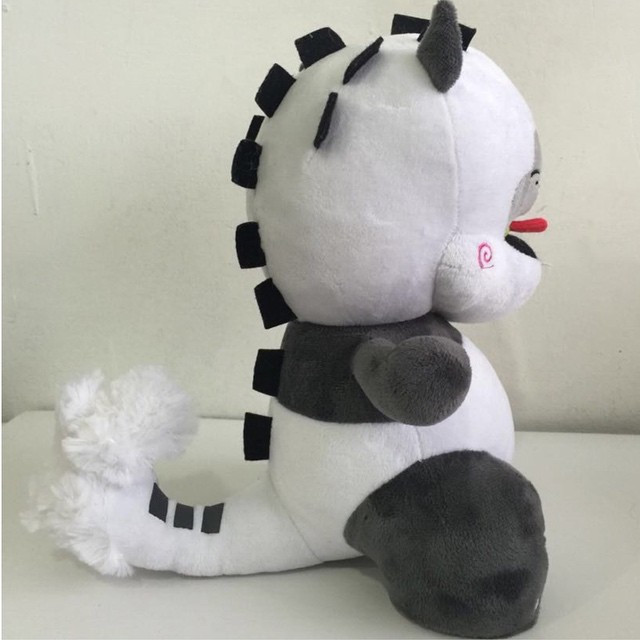 Illustrator Tola Lotay posted on Twitter that she will be at San Diego Comic-Con this summer where she will be selling copies of her artbook as well as doing signings. She will be there with various publishers and will post times and table info as it comes available.
I'll keep copies of my art book aside for @MEFCC in April, @heroesonline in June, SDCC in July & @ThoughtBubbleUK http://t.co/N9hL6DGwk7

— Tula Lotay (@tulalotay) March 5, 2015
@VegasMagicFan I'll be w/ various publishers. Will post signing times and table numbers up here.

— Tula Lotay (@tulalotay) March 5, 2015
Kamite Comix has SDCC listed as one of their events on their website.  Kamite Comix is a publisher of black superhero comics.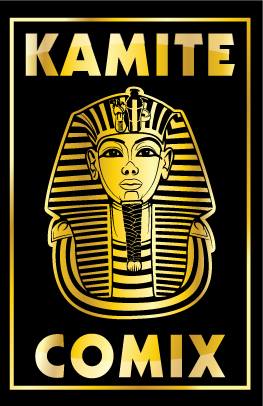 Pin-up artist, Armando Huerta, posted on Twitter he will be at San Diego Comic-Con 2015.  His tweet leads us to believe his both could get pretty interesting.
This will be my booth #5553 this year San Diego Comic Con 2015…..yup! http://t.co/wkgzNrOHK7

— Armando Huerta (@Armando_Huerta) March 8, 2015
Comic book artist and writer, Terry Moore, posted on Twitter that he will be in San Diego this summer.  Moore is known for his works Strangers in Paradise, Echo, and Rachel Rising.
https://twitter.com/TerryMooreArt/status/573682358244638721
Jeremy Cox announced on Twitter he will be at San Diego Comic-Con this summer. He's known as an artist, colorist, writer, and self-publisher of comics.  He has also worked for Marvel Comics.
@TheComicSource Yes… most definitely. I'm in San Diego… so it would be a crime for me to miss the convention. :}

— Jeromy Cox (@JeromyCox) March 6, 2015
HulGreen Productions posted on their Facebook that they will be at SDCC again.  HulGreen makes The Bang and Bump Show puppet show.
The Geeky Hooker has announced on Twitter that she is at it again.  She plans to drop more crocheted creations this year at SDCC 2015. She randomly hides them in or around the convention center. To join the hunt, follow her on either Twitter or Facebook to track the drops during the convention. Here is a picture of some of the past cuties:
So SDCC is in 4 months. I should *probably* get started on critters before I end up in a carpal tunnel-ridden mess 2 weeks before the event.

— Geeky Hooker (@GeekyHooker) March 6, 2015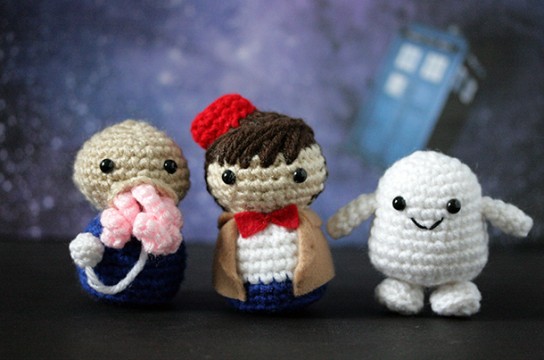 Top Cow revealed on Facebook special Aphrodite IX complete over-sized hardcover that will have a special limited edition SDCC dust jackets.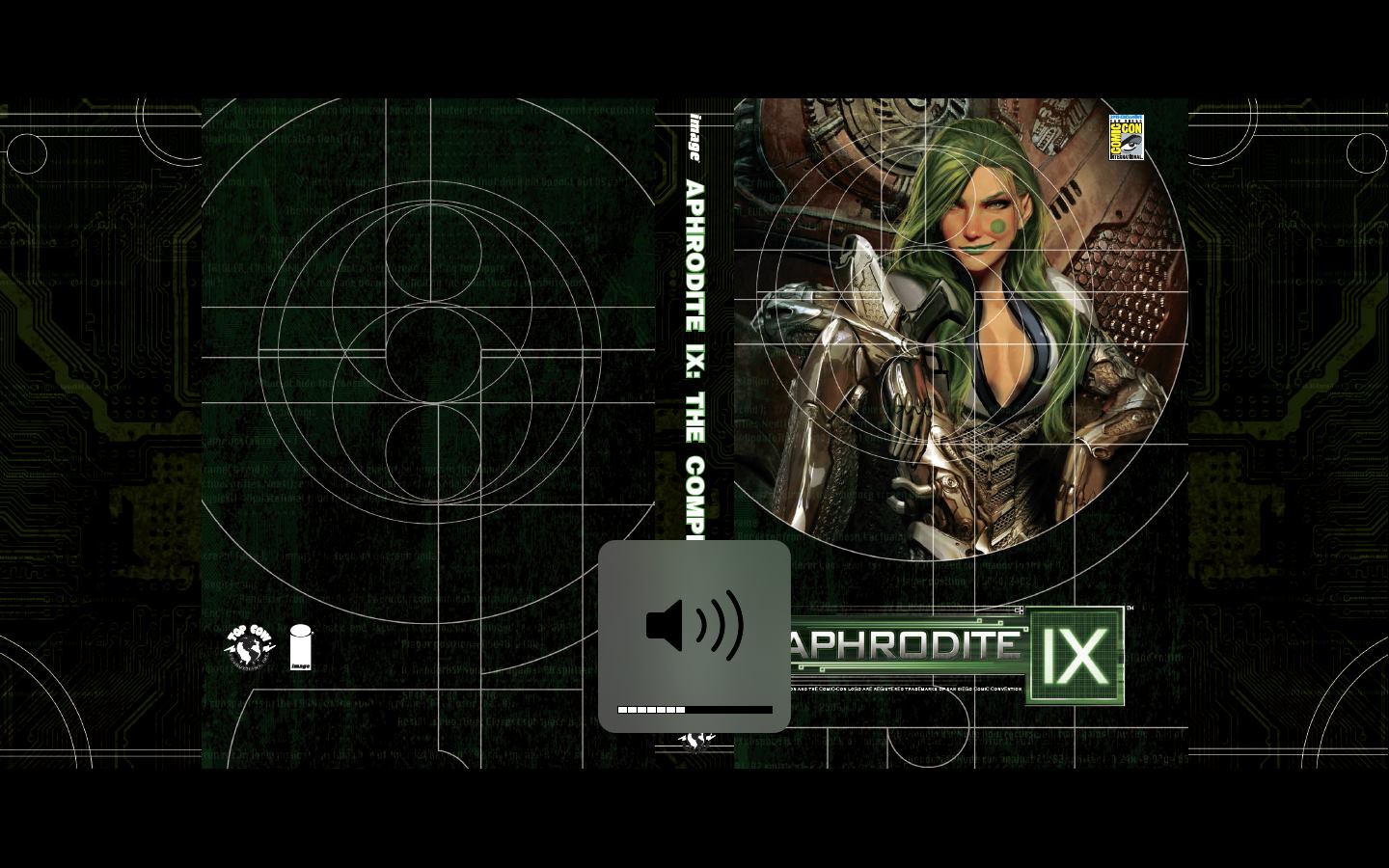 Thinkgeek tweeted that they will be back at SDCC 2015 with a booth.  Thinkgeek is a web-based store offering geek related items covering the whole spectrum from toys to apparel.
@0sunny0 Yes indeed!

— ThinkGeek (@thinkgeek) March 6, 2015
According to U-T San Diego, the San Diego Trolley line to up crime prevention with a special task force.  Funding for the next year will be paying for police and sheriff's departments via a grant from the U.S. Department of Homeland Security. They will also be adding extra security during large events like SDCC.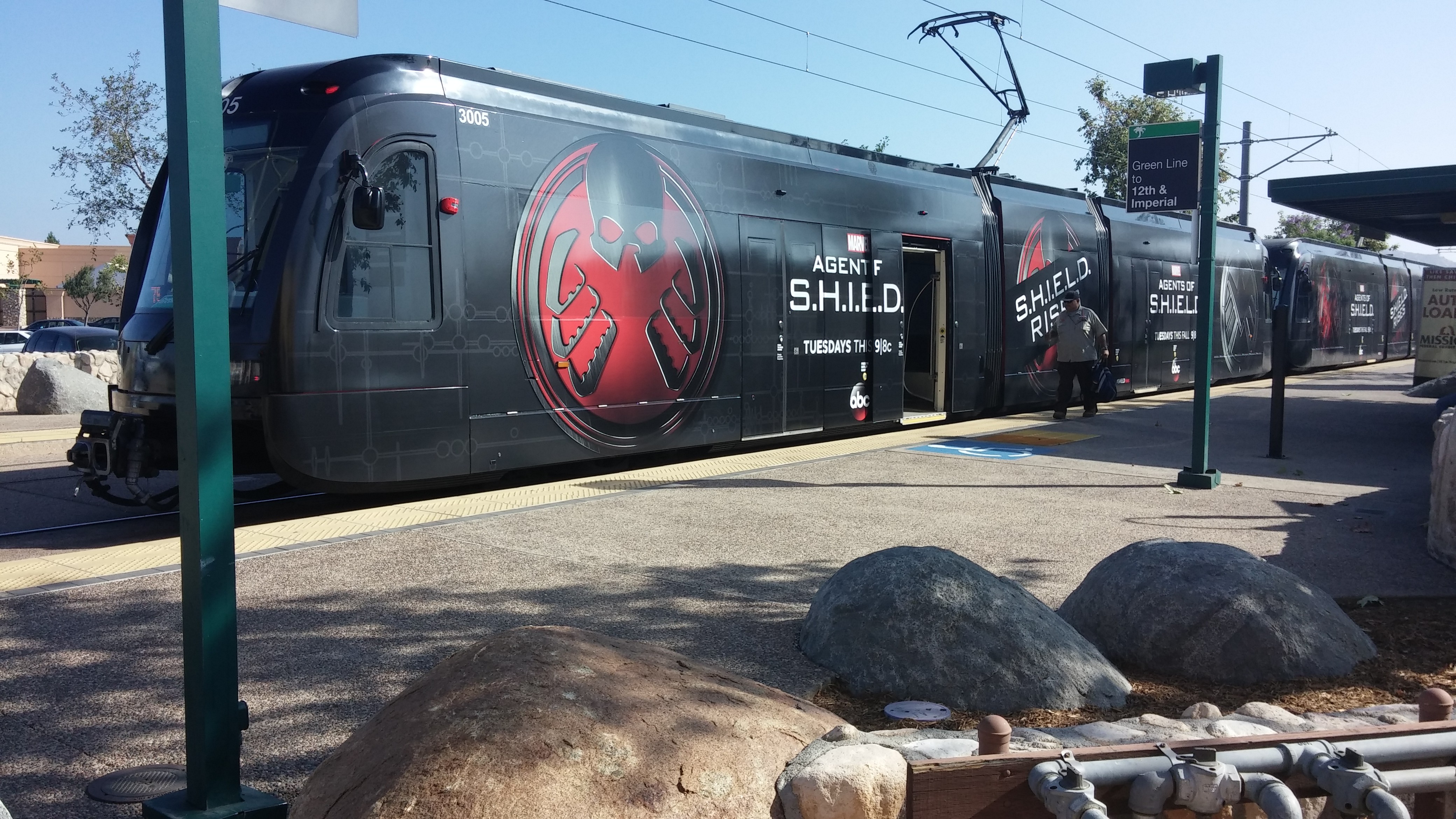 A tweet from the DeLaurentiis Company, the production company behind Hannibal, stated that so far there has been no official invitation yet for Hannibal to attend San Diego Comic-Con 2015, but that it's still early to know for sure.  Fingers crossed!
@meganistkrieg No official invitation yet, but those don't come for some time yet.

— DeLaurentiis Co (@DeLaurentiisCo) March 5, 2015
An interview on the blog, Con Sweet Con, revealed that Jack and the Zombie Attack will be getting a Comic-Con exclusive print available for purchase.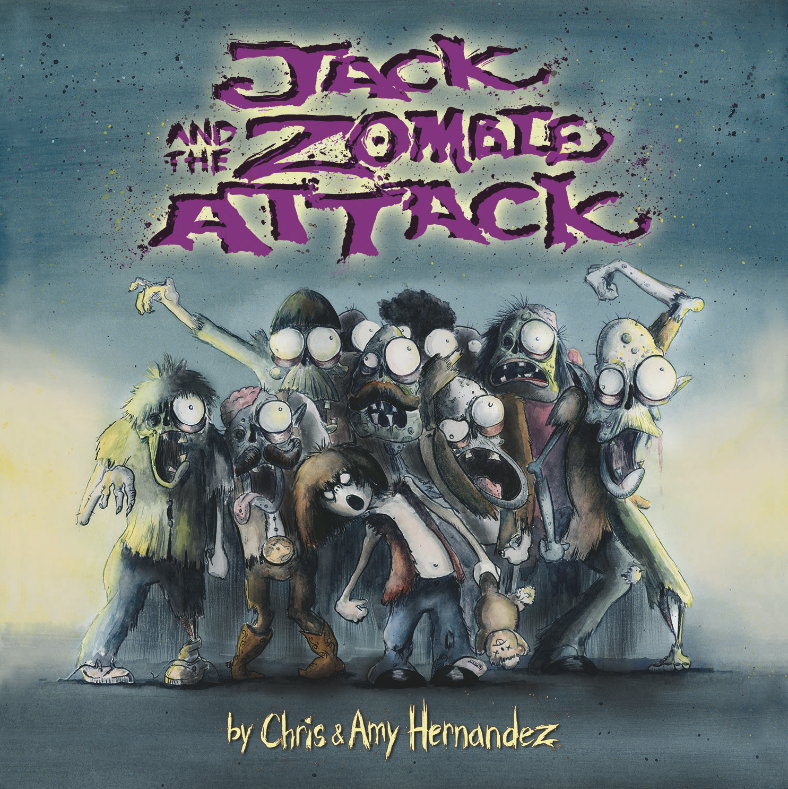 Cesare Asaro released a work in process drawing for SDCC 2015 on Twitter.  Asaro's Twitter bio describes him as "developing, researching and designing fake collectibles for an alternative timeline."
Something new from #curioandco is in the works for the #SDCC2015 pic.twitter.com/Qgk5r8fYH2

— Cesare Asaro (@imonkeyaround) March 8, 2015
Designer and illustrator, Alice X. Zhang, responded on Twitter that she will be at Comic-Con, but it's not clear yet if she will be selling anything there.  Some of her work includes illustrations of geek beloved BBC characters like Doctor Who.
@kimikoon Hello! I am planning on attending SDCC, but I don't know if I will be selling there yet. We can arrange a meetup for sure tho! 🙂

— Alice X. Zhang (@alicexz) March 4, 2015

Cartoonist Skottie Young replied on Twitter that he will be at SDCC, but whether or not he will be signing is up in the air.  His style is very unique, but the Marvel babies are my personal favorite.
@Mugsy211 I think so. Not sure of the details yet.

— skottie young (@skottieyoung) March 3, 2015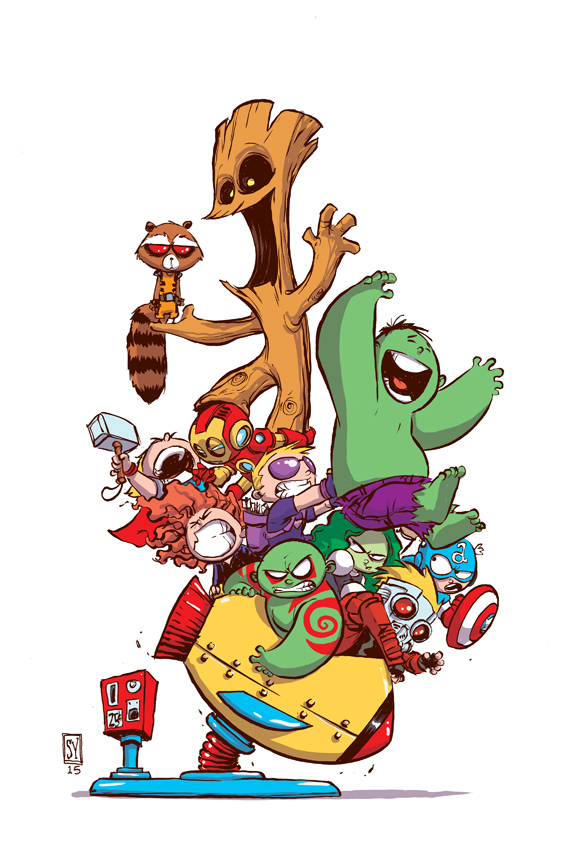 Anything we missed? Let us know in the comments, drop us a line or tweet us at @SD_Comic_Con.