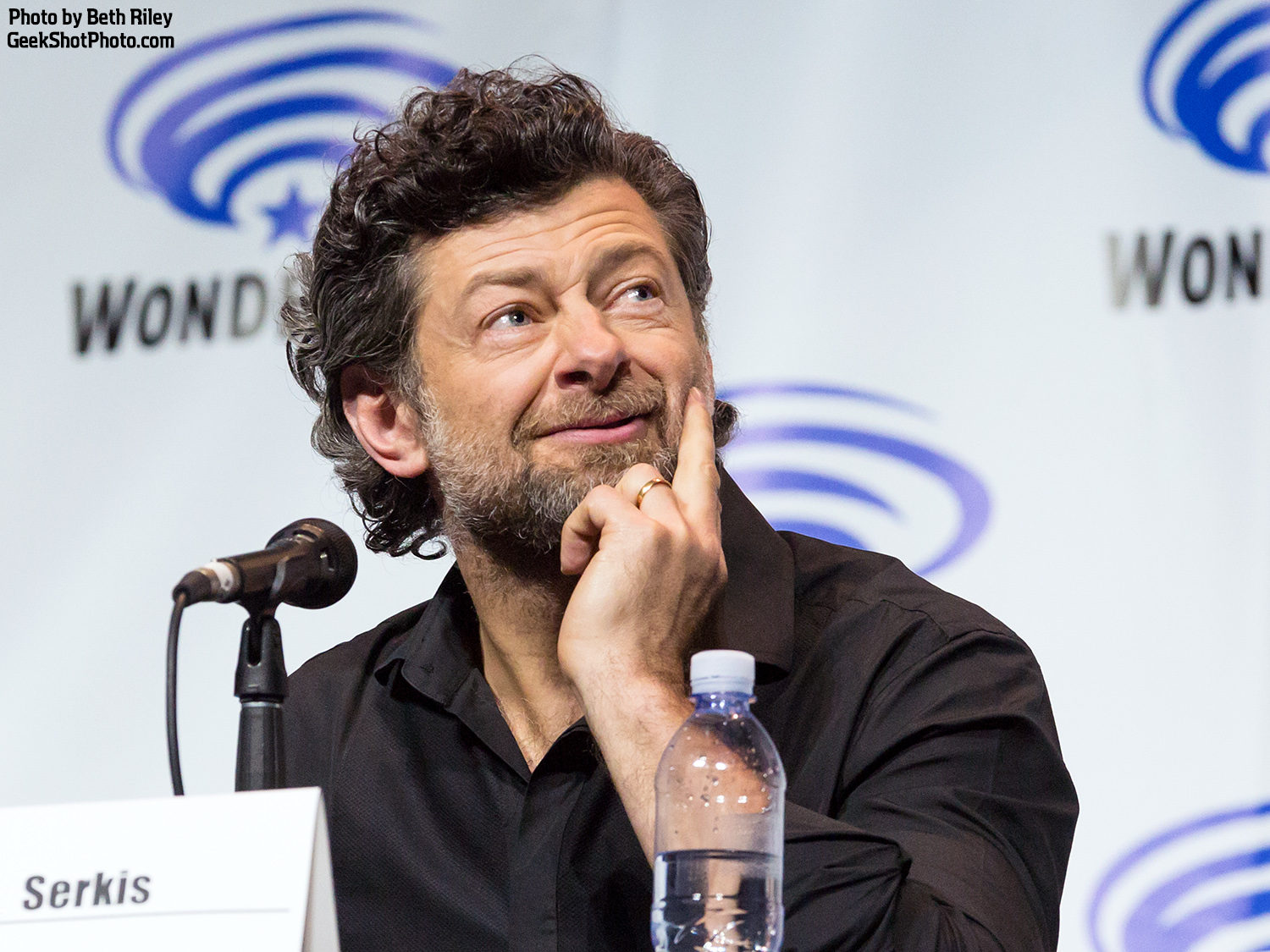 Welcome to the GeekShot Photo Exclusive Series. This will be a weekly post featuring cool, interesting, or just plain awesome moments we have captured during San Diego Comic-Con. Each week we'll post a photo by Beth or James of GeekShot Photography. We may include a short story about the photo, but sometimes we'll just let the photo speak for itself.
About This Photo
Andy Serkis at the Dawn of the Planet of the Apes panel at WonderCon 2014.
We imagine Andy is wondering, "What could possibly be happening tomorrow?"
It's the start of WonderCon weekend! We don't have much to say today since we're recovering from Hotelpocalypse and preparing for WonderCon.  This is mainly a reminder to check and clean your gear, charge your batteries, and get ready for 3 days of panels, cosplay, and more!
We'll be covering and shooting as much as we can so keep an eye out for updates during the show and photos in the coming weeks. If you see us, please feel free to say hi, we always enjoy chatting with readers.
Will you be attending WonderCon? Let us know in the comments.
You can see all of the previous posts in this series here.