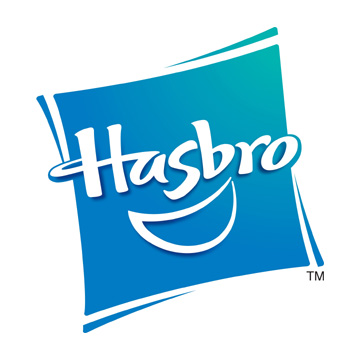 Hasbro was a hit at this year's Star Wars Celebration Anaheim extravaganza, but it looks like they're saving the best Star Wars reveals and exclusives for San Diego Comic-Con.
Making Star Wars, a dedicated Star Wars fan and news site, recently sat down with Joe Ninivaggi, the Senior Global Marketing Manager of Hasbro's Star Wars line, to talk about what's coming up. In the interview, Ninivaggi confirmed that (to the surprise of no one), this year's SDCC exclusive line will include another Star Wars piece, and that they'll have "some nice stuff to show" during the convention.
Here's a look at the relevant portions of Making Star Wars' Q&A with Ninivaggi:
Q: I have to ask, how come no exclusive for Celebration Anaheim?

A: Yeah you know…next time we definitely will.  We're going to have an exclusive at San Diego for sure.  You know, it's just the time – what we can and can't do, what we can and can't show – we're really ramping up for the fall.  We just opted not to, but I think in the future we will for sure.

Q: And when will we hear what the San Diego exclusive will be?

A: I don't know yet.  I'm not sure.  We're still working on what our reveal plans will be but stay tuned it will be out soon.  San Diego is around the corner!

Q: Anything else you'd like to hint or preview for us?

A: I wish I could.  Just stay tuned.  Comic-Con we're going to have some nice stuff to show.  And then, just get ready guys, Fall is going to be out of control.  It's really going to be awesome.
And thanks to a recent episode of the Galaxy of Toys' podcast, we may have an idea of just what some of that "nice stuff" might be – Star Wars: The Force Awakens toy reveals.
The group also spoke with Ninivaggi and Jeff Labovitz (Global Marketing Director of Hasbro's Star Wars line) at Star Wars Celebration, and though there's a Q&A up on their site, on the podcast, they revealed that outside of that posted interview, they were told by Hasbro that San Diego looks be the place to unveil those figures. Here's the transcript between the Galaxy of Toys hosts, from episode #42:
Do you think all non-Force Awakens toys are going to be on hold until 2016?

No; another question I asked was, 'Where do we need to go to see The Force Awakens toys?' Because first it was hinted at that New York Comic-Con in October would be the place to see the new toys from the new movie, but this time they told us that it looks like it's going to be San Diego.

All right!

So not that long until we see actual toys.

Which makes sense because of course the rumours are September release date, and you can't wait until New York Comic-Con because that drops in October. So San Diego is your only shot, essentially.
Hasbro has already started unveiling this year's exclusives – which so far include two G.I. sets, though one is headed for the Entertainment Earth booth and won't be nearly as in demand – so hopefully we'll begin hearing more about what they've got in store for San Diego attendees soon.
Are you excited to learn more about Hasbro's SDCC plans? Let us know in the comments.