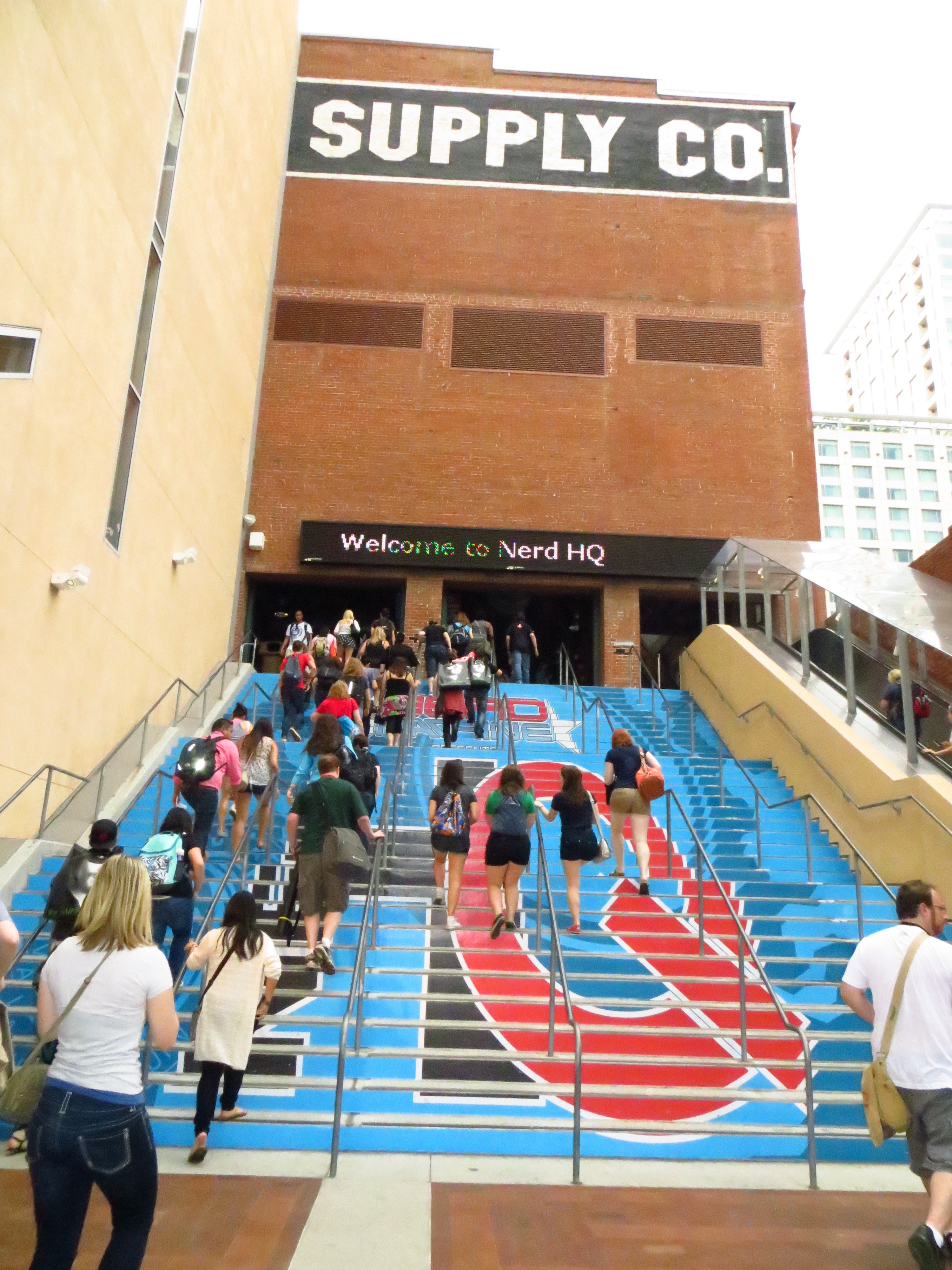 San Diego Comic-Con is about a lot of things — panels, exclusives, paying exorbitant rates for a hotel room and then willingly sleeping on the ground — but it's also about giving back.
Nerd HQ, one of the most popular offsites, will be back this year, and you can be part of the team that's putting together the event. Although The Nerd Machine — Zachary Levi and David Coleman's nerd lifestyle brand that hosts the event — operate with a small staff, each year, similar to San Diego Comic-Con itself, they need the help of volunteers to be able to pull the event together.
If you're interested in volunteering, you can apply on The Nerd Machine's website now through Sunday, May 24.
For those who haven't attended Nerd HQ before, you can find more information on the event itself in our review from last year.
Although The Nerd Machine recently confirmed that Nerd HQ is definitely on, details about this year's event are still pretty light. We do know that they won't be back at Petco Park (with The Nerdist, possibly in conjunction with Geek and Sundry, taking over their former home), but they haven't yet announced a location. We'll update once we know more.
Will you be volunteering at this year's Nerd HQ? Have you volunteered in the past? Let us know in the comments.