Square Enix isn't just the videogame company responsible for such favorites as Final Fantasy and Kingdom Hearts, they're also a producer of some beautiful licensed collectible figures. If you recall from last year, they brought us the beautiful PLAY ARTS -KAI- Arkham Origins Batman, and they seem poised to bring some great items this year as well.
We've finally received word of some of the company's 2015 exclusives, which we'll post here. And as we march closer to the start of San Diego Comic-Con, we'll update this master post with any additions as they are announced.
[UPDATE May 29] The Square Enix site has updated with a blog post detailing the BATMAN™: ARKHAM KNIGHT PLAY ARTS -KAI- BATMAN (LIMITED COLOR Ver.), which is now available for pre-order for $99.99. Pre-ordering won't let you pick it up on-site — instead, the item will be shipped directly to you after the con.
Here's what Square Enix has to say about the figure:
To match the beautiful and highly detailed game graphics, we placed heavy emphasis on bringing out the fine details and mechanical look when creating the sculpt, resulting in a finish that gives the realistic impression of a human being, BRUCE WAYNE, wearing the suit. Similarly with the paintwork, we adorned the suit with a metallic sheen, as well as scuffs and weathering that show the scars of his battles. In this San Diego Comic-Con 2015 Exclusive limited color version, we have highlighted the fine details with metallic paintwork in bright blue and gold.
A cape that more realistically replicates the movement of cloth, and interchangeable hands with different textures both add to the dynamic expression achieved when posing; add weapon pieces to the mix, and the collector can enjoy BATMAN™ action poses at their best. Figure includes display stand.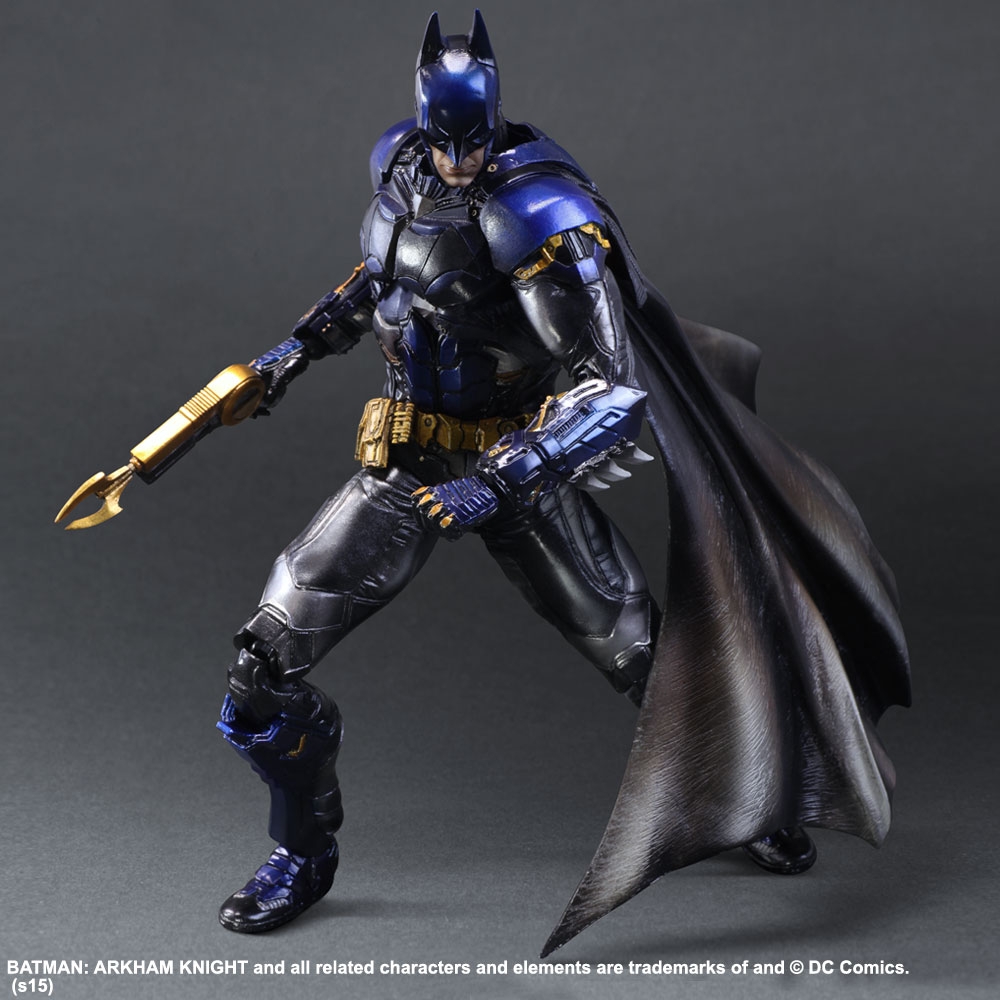 You can order up to three now on Square Enix's site.
What do you think of Square Enix's SDCC exclusives so far? Let us know in the comments.