Will we get to fill in another Chris Hardwick San Diego Comic-Con bingo square? What new panel details do we have? Which publisher is giving away a free sampler to SDCC attendees? Find the answers to those questions and more in today's edition of Under the Tents:
Here's a look at the news you might have missed:
Comic book writer Brenden Fletcher responded to a tweet that he will be at SDCC.  Fletcher is known for his work on Black Canary, Batgirl, Gotham Academy, and Assassin's Creed.
@katrinatankit I'll be there soon!! First couple weeks of July. Heading to SDCC 👍

— Brenden Fletcher (@brendenfletcher) May 22, 2015
Keith Clayton, VP and Associate Publisher at Del Rey, posted on Instagram a picture of the cover the the Del Rey Books sampler. It will be available SDCC 2015 and has excerpts from ten of their books.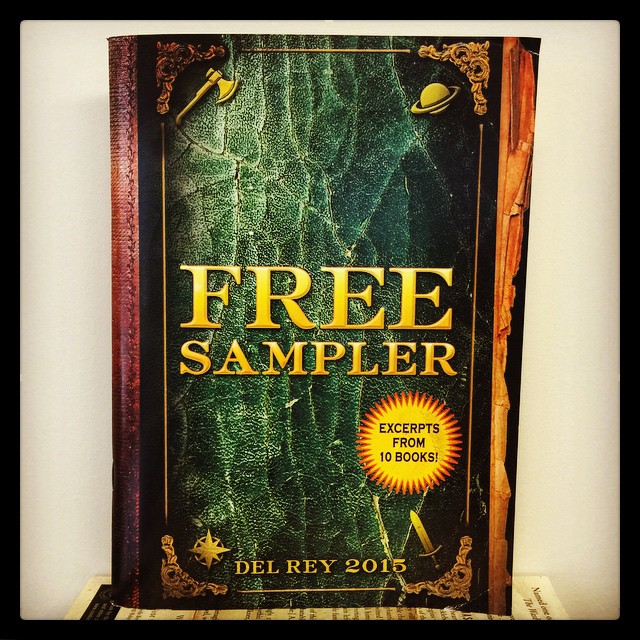 Jason Rothenberg, creator and executive producer of The 100, tweeted a response to some Clarke and Lexa cosplay to say that he's excited to see what will be at San Diego Comic-Con, but he is not confirming that The 100 will be there. However, The 100 writer Shawna Benson already stated that they would be — and another tweet from Rothenberg all seem to imply an appearance.
PERFECT! Can't wait to see what awaits @Comic_Con & this is not confirmation we're going @josiemeganxo @MisElizaJane @DebnamCarey #the100

— Jason Rothenberg (@JRothenbergTV) May 23, 2015
It must be Con Season because #The100 Cosplay has been taken to new levels. Can't wait to see what @Comic_Con brings!

— Jason Rothenberg (@JRothenbergTV) May 24, 2015
Storyboard artist storyboardguru posted on Instagram that he will be at San Diego Comic-Con on a storyboard panel on Sunday, July 12 at 12:30PM.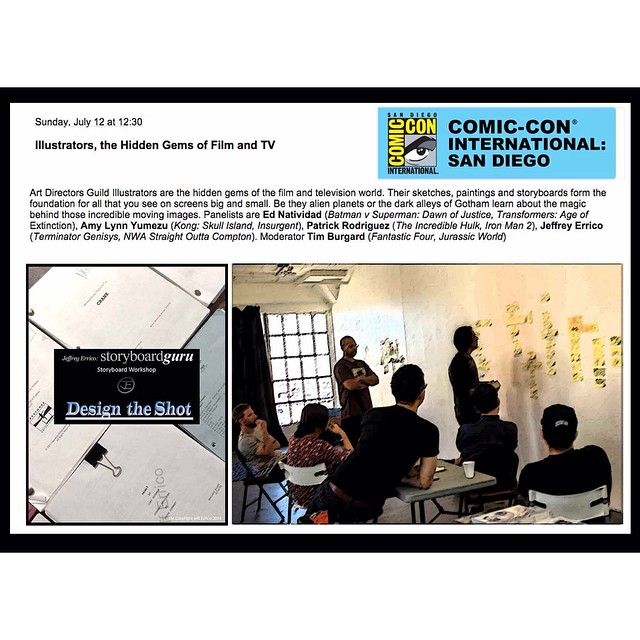 Devil's Playground Burlesque posted on Facebook that though it's not official, it looks like Star Girls will be performing July 9 – 11 in the Gaslamp during Comic-Con. We'll share when there's more information.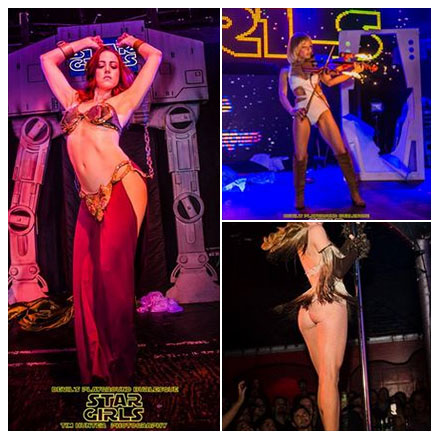 Dream Destinations posted on Twitter that they will be at Comic-Con Saturday and Sunday in the autograph area signing their comic book, The Elites.
Dream Destinations will be @ this year's Comic Con San Diego. Check us out Saturday and Sunday at the Autograph Signing area !

— Elites 52 (@TheElites52) May 23, 2015
Jim Dirschberger, creator of Sanjay and Craig, responded to a tweet that he will be at SDCC 2015 and there will be both a panel and table read. Cross off another Chris Hardwick San Diego Comic-Con bingo square!
@nerdgraphs Absolutely! We're doing another #sanjayandcraig panel/table read too.

— Jim Dirschberger (@eightyfourfilms) May 23, 2015
Brent Friedman, writer, producer, and consultant, responded to a tweet that he, and the mobile game he created called Battlekasters, will be at San Diego Comic-Con. Friedman is currently working on Tales From the Borderlands and Star Wars Rebels.
@oceanbound Coast Guard app? Sounds very useful. Congrats! Sadly, can't make it to Awesome Com. Next stop for @BattleKasters is @Comic_Con

— Brent Friedman (@BFree63) May 24, 2015
Graphic designer Pete Ware showed off part of a Swingers print he is creating for Fandango's "We Love Movies". He mentions on Instagram that the finished piece will be exhibited at SDCC.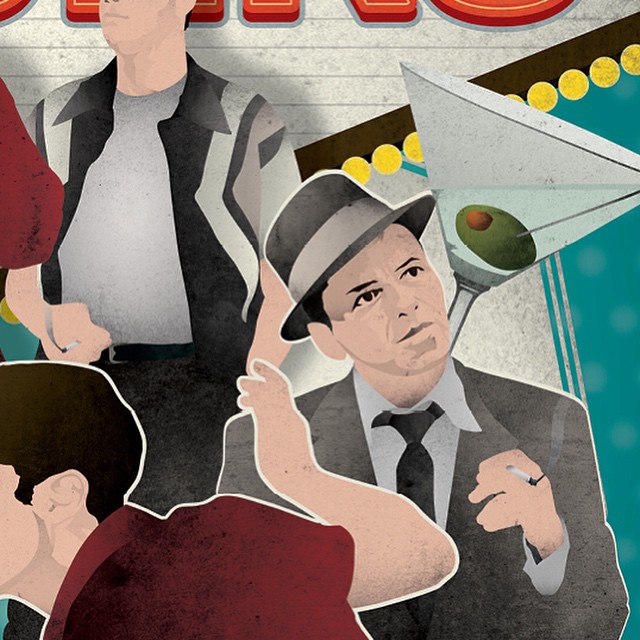 We told you last week that Leah Hoyer, the Head of Narrative at ArenaNet, mentioned she'd be speaking at SDCC about online gaming with Blizzard Entertainment Director of Story Development James Waugh, along with George Krstic, a writer for Riot Games and Star Wars: The Clone Wars. Well, now, Krstic has revealed the panel details via Twitter: Creating Online Worlds: Storytelling in MMOs and MOBAs will take place on Saturday, July 11, in Room 29AM from 3PM-4PM.
https://twitter.com/GeorgeKrstic/status/602633514375249920
For anyone who has been hoping for the upcoming Starz series Ash vs Evil Dead to make a Comic-Con appearance — you might just be in luck. Star Bruce Campbell mentioned on Twitter that he will be at the convention, and that he might have a "special treat" with him. He then tagged the series, so it sounds like we're in for some sort of appearance. Whether it's a panel, an offsite screening, or a combination — well, that's anyone's guess.
"@gizmopaws1: @GroovyBruce will we see you at #SDCC this year????"

Hell yes, you will! Might have a special treat with me. #AshVsEvilDead

— Bruce Campbell (@GroovyBruce) May 25, 2015
Anything we missed? Let us know in the comments, drop us a line or tweet us at @SD_Comic_Con.