With just a little over two month to go, expect the Comic-Con information to really start pouring in.  What can you do to stay informed?  You have come to the right place.  You can get all of your Comic-Con news from us via Facebook, Twitter, on our site itself, sign up for our weekly newsletter, and finally our weekly podcast.  Between now and Comic-Con we will be coming to you live every Tuesday 6:30PM PT.  With that said, on to UTT.  In this edition, we have reveals of works in progress from Vampire Scrolls, Loyal Subjects, and Symbiote Studios.  Also, have a fantastic reveal of a fun Kidrobot figure. We now know Gaia Online will be at SDCC, as well as artists Lalo Alcaraz, Mike Zeck, Ivan Rodriguez, Brandt Peters, and Rhiannon Owens.
Here's a look at the news you might have missed:
The book series, Vampire Scrolls, posted on their Facebook page a reveal of the first page of book 2 being released at SDCC 2015.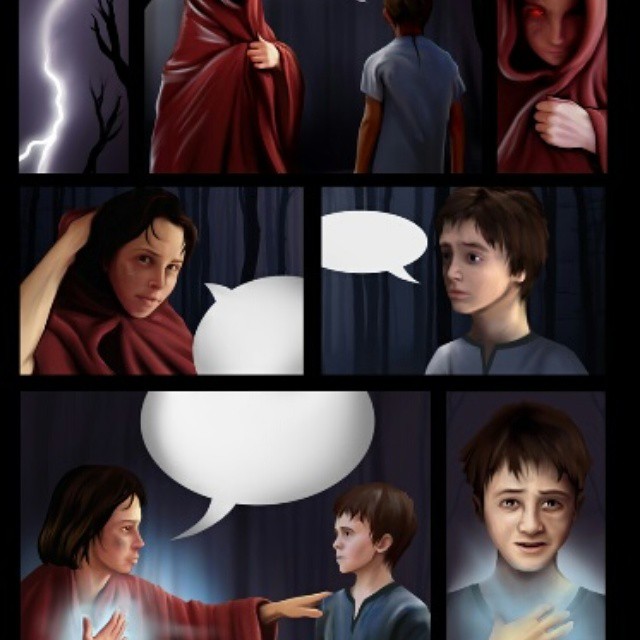 Vinyl Pulse revealed a new Frank Kozik vinyl figure from Kidrobot. The figure will debut for sale at San Diego Comic-Con. Baby Huey looks surprisingly like a Kim Jong-un baby with a skull rattle and missle bottle. The figure will come in both a pink and grey variety.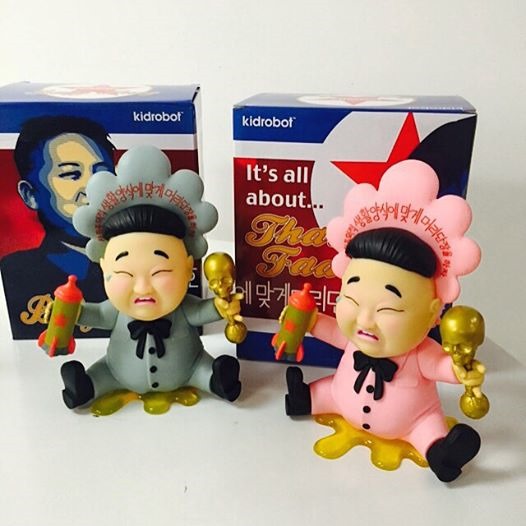 The Loyal Subjects posted an image of an SDCC Power Ranger exclusive on their Facebook page.  The image is of a translucent pre-production sample, but it looks good enough to be released now.  The Loyal Subjects are a well known collectibles and designer art toy company.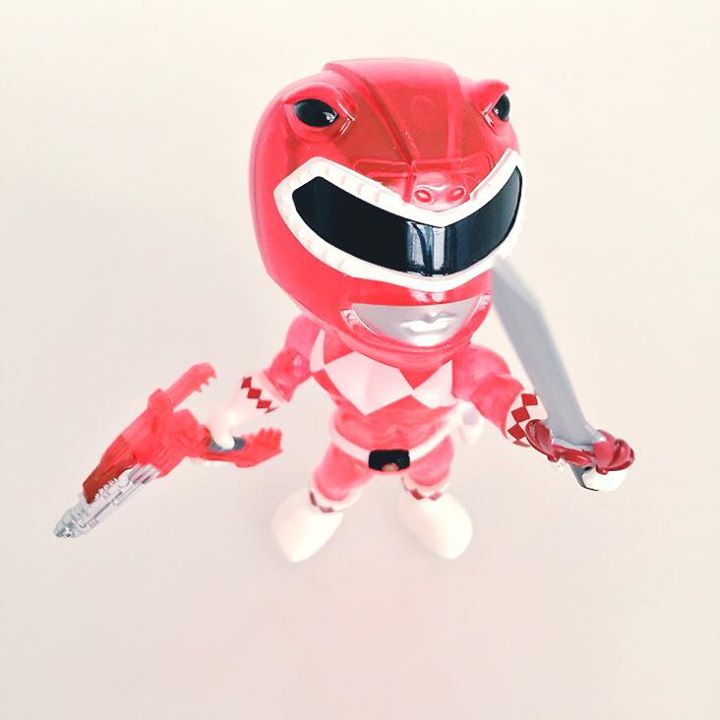 The Ninjabot, the makers of awesomely geeky posters (we're big fans of their Superhero Origins series), announced on Twitter that they'll be having another Comic-Con exclusive poster this year, which it sounds like we'll get a first look at "in a few weeks". A later tweet clarified that it should be in June — and we can't wait to see it.
@FormidableJedi Sweet! Hopefully you will like the new SDCC Exclusive we have coming out in a few weeks!

— Arnel Baluyot (@theninjabot) May 5, 2015
@sdccgotgirl @FormidableJedi We will reveal it June! :D! We're super excited to show it off!

— Arnel Baluyot (@theninjabot) May 5, 2015
Symbiote Studios has revealed a work in progress on their Facebook page.  It is reportedly a secret project and "5ft of cuteness" to be displayed at Comic-Con this summer.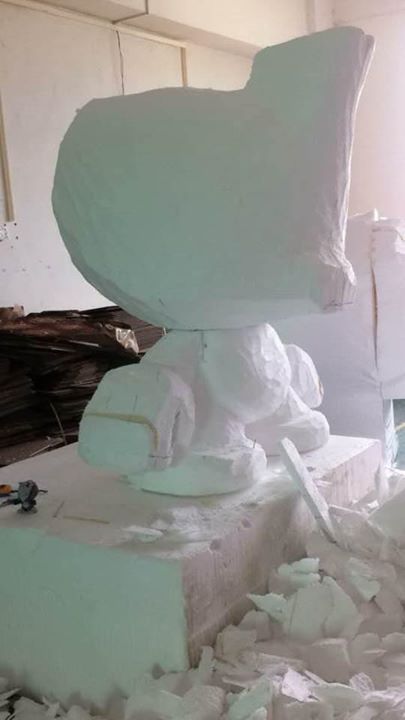 Lalo Alcaraz posted on Twitter that he will be signing autographs at SDCC in the autograph area.  Alcaraz seems to be involved in a little of everything.  He is known for his daily comic strip, La Cucaracha, his varied works have appeared in national publications and television news shows, he is a radio show personality, and is a new faculty member at Otis College of Art & Design.
This may be a little early but I will be signing autographs in the autograph area at SDcomiccon, details to come! #SDCC

— Lalo Alcaraz (@laloalcaraz) May 5, 2015
Gaia Online has listed Comic-Con 2015 on it's conventions page on their official website.  Gaia Online is popular anime-themed online forum and social networking website.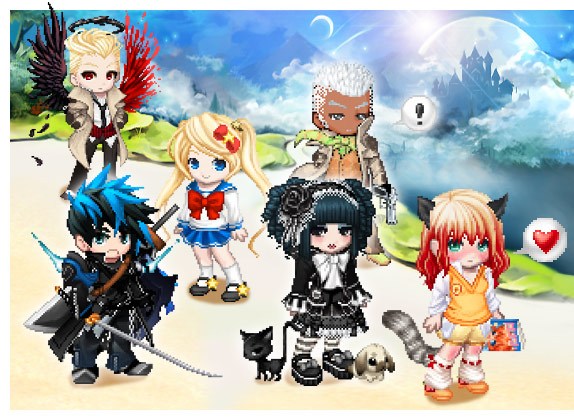 Loyal Subjects has already released another SDCC exclusive.  They tweeted a picture of pre-production samples of Teenage Mutant Ninja Turtles stealth figures.
Foot Clan better watch their back! #SDCC exclusive #Stealth edition #TMNT pre-production samples are in #ActionVinyls pic.twitter.com/FHtKYPGLlv

— The Loyal Subjects (@LoyalSubjects) May 5, 2015
Comic book artist Mike Zeck revealed on Twitter that he'll be signing Artist's Editions at the IDW booth during this year's convention.
@LifeHugger92 Will sign my Artist's Editions at the IDW table at SDCC this year. Doubtful I'll have my own table space though. No NYCC plan.

— Mike Zeck (@MikeZeck) May 6, 2015
Artist Ivan Rodriguez showed off the first page of his new comic samples on Instagram, which it looks like will be headed to Comic-Con.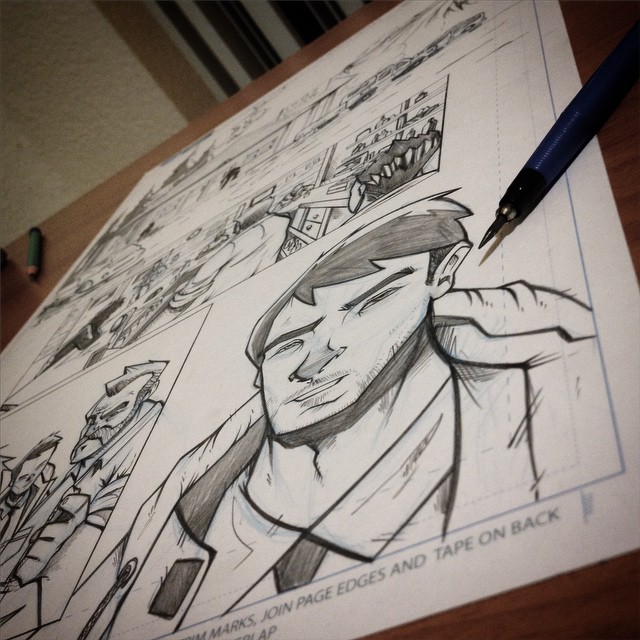 Brandt Peters, concept and character artist and the other half of Circus Posterus, revealed on Instagram part of a "top secret project" that he's working on for Comic-Con for Kidrobot.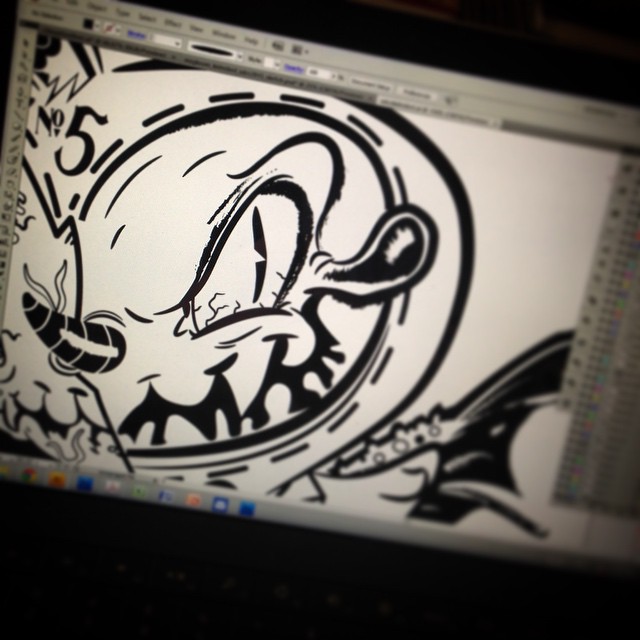 Rhiannon Owens, an artist who has worked for the likes of Rittenhouse Archives and Topps, revealed on Instagram that she'll be headed to San Diego Comic-Con. If you're interested in a commission, you can e-mail her at the contact information from her Instagram.
Journalist Bea Valenzuela posted an e-mail she received from PR firm Rogers & Cowan on Instagram, stating that they're "working on Power Rangers presentation activities at Comic-Con this year". Although it's not yet known if this is for the upcoming Lionsgate film or perhaps some work with any of the older Power Rangers actors and series, it's good news for Power Rangers fans.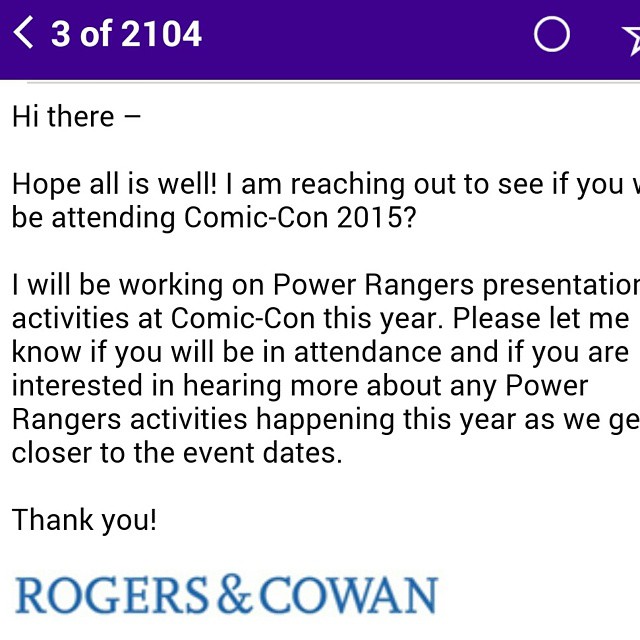 Anything we missed? Let us know in the comments, drop us a line or tweet us at @SD_Comic_Con.