We're less than a month away from San Diego Comic-Con, and signs that the convention is coming are starting to pop up all over the city of San Diego. And MTS trolley riders are very aware of that, as the trolley trains recently received a brand new makeover just in time for the convention.
Each year around Comic-Con, the trolleys typically get a wrap to promote something playing at the convention (last year featured Marvel's Agents of S.H.I.E.L.D.), and this year is no different, with some of the trolley cars now sporting advertising wraps for the upcoming FOX series Scream Queens, and tech company ESET.
Here's a look at this year's designs:
UPDATE: Parks And Cons managed to capture the latest trolley — The Muppets!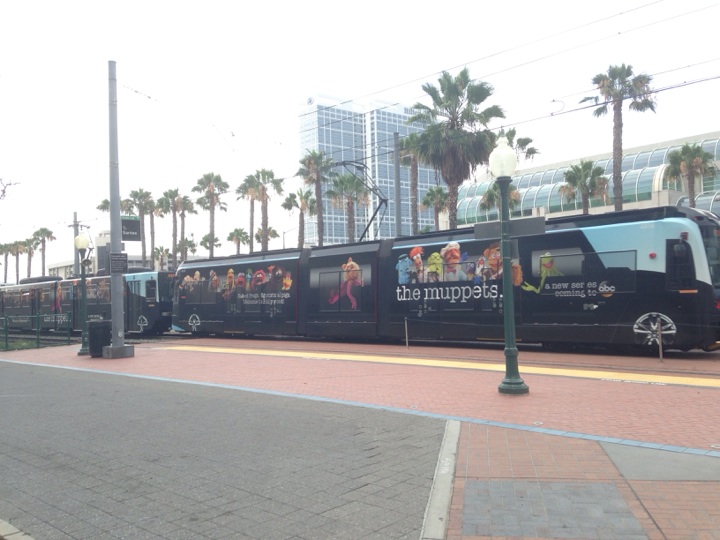 PREVIOUS: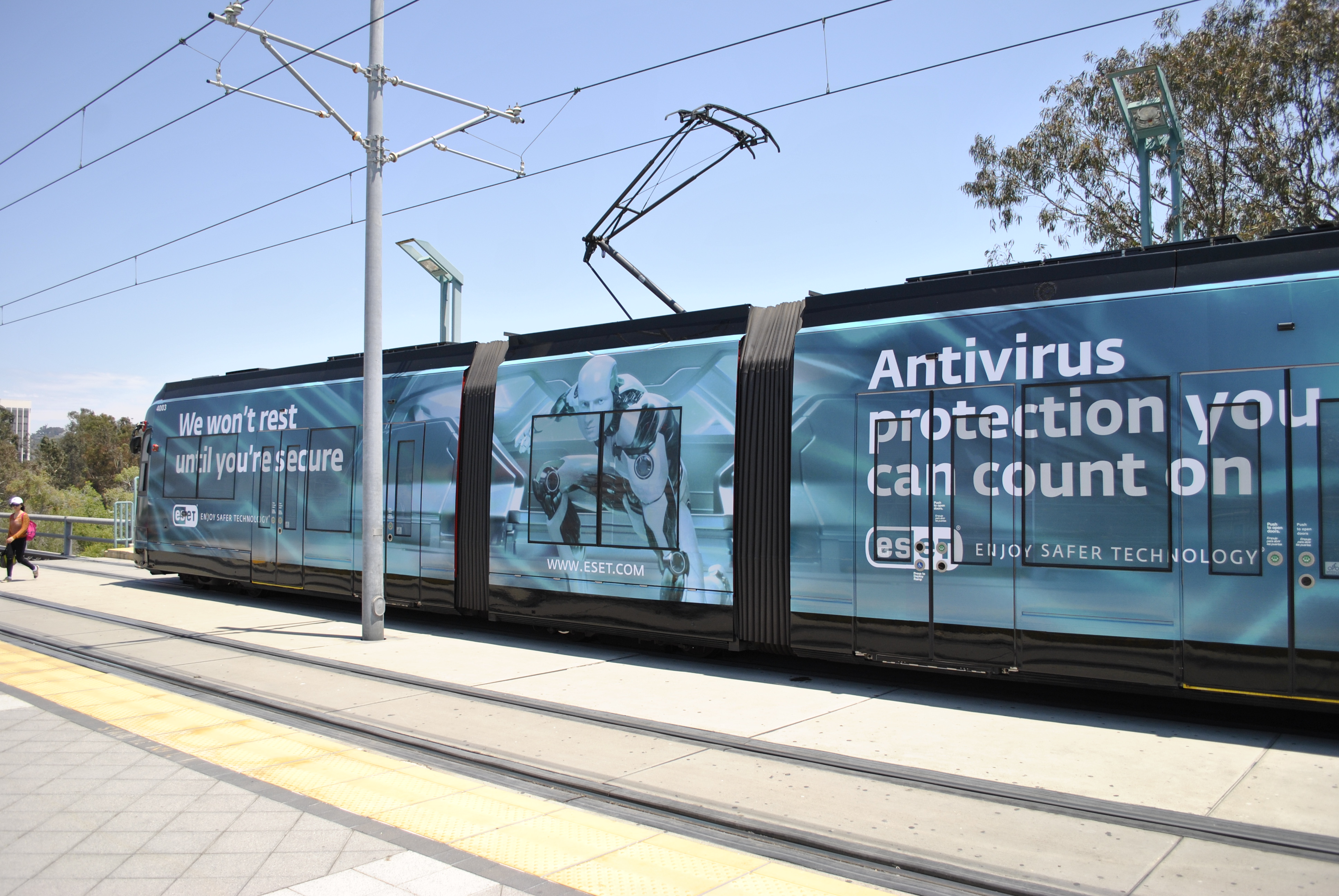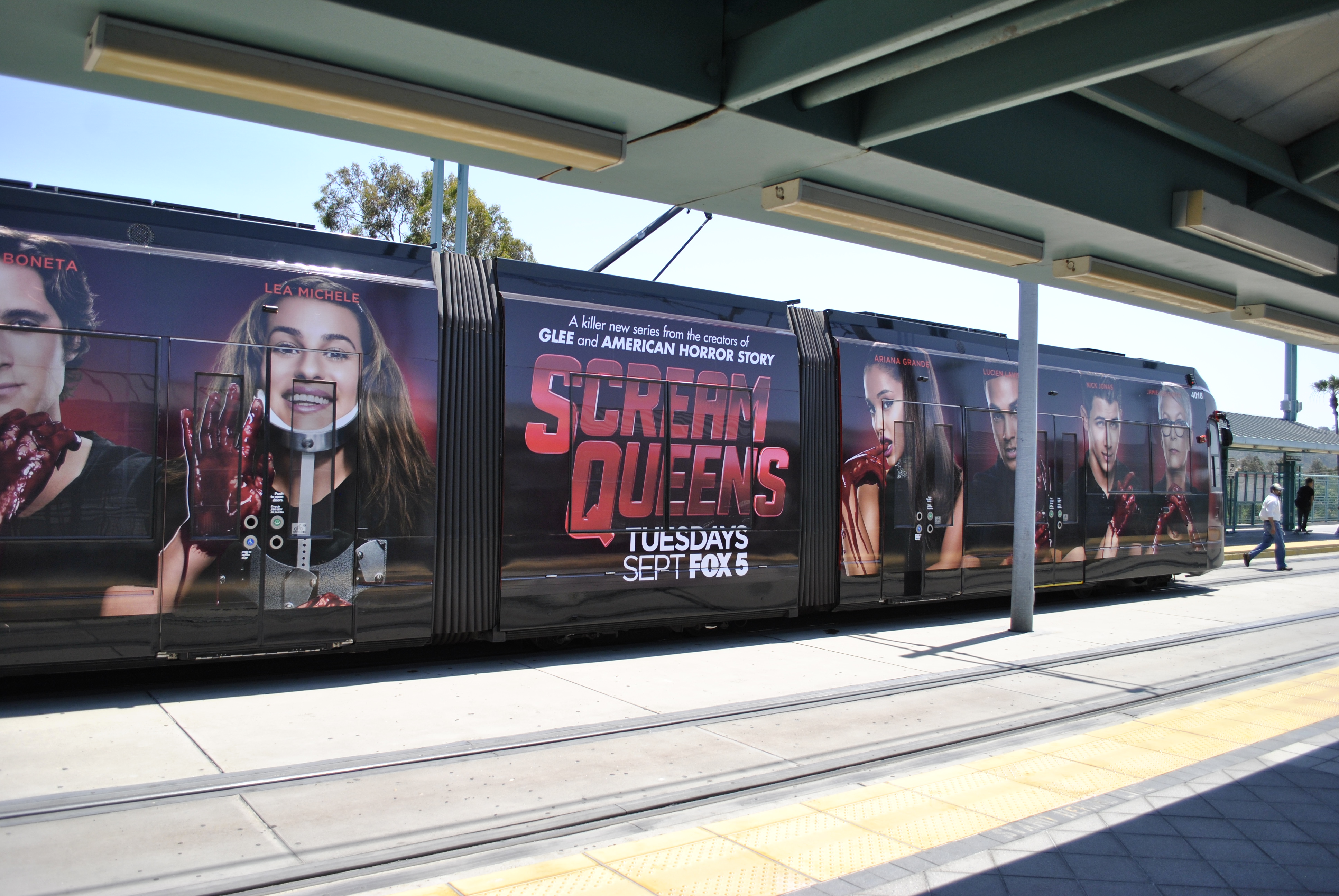 It takes between 10-14 hours to wrap a single trolley (which measures 11'6″ tall by 80′ long on each side). Total there year, there will be somewhere between 34-37 branded trolley cars, with more still to be wrapped. Here's a look behind the scenes at the trolley wraps being installed:
There are two trolley stations directly across the street from the convention center (the Convention Center and Gaslamp Quarter stops) that remain operational throughout the convention, so attendees often see the trolleys go past even if they never step foot onto one. You can find more information on the trolley routes on MTS' site.
We've been told that there are more designs coming, so we'll keep you updated.
Do these signs of Comic-Con in the city excite you? Let us know in the comments.