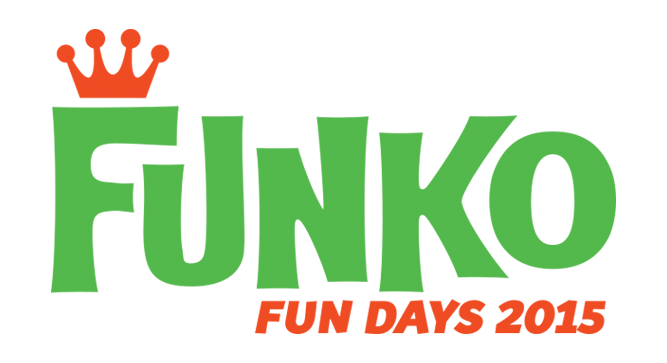 Funko Fun Days – the celebration for fans of all things Funko – is returning to San Diego Comic-Con on Friday, July 10, at 8PM (doors open at 6:30PM) in a whole new location: the Grand Hyatt Manchester.
[UPDATE] The event has now sold out.

The event has been a staple at Comic-Con the last several years, and it sells out relatively quickly – in large part because attendees get a whole lot more than just another Comic-Con party. The last several years, attendees have been given a "Box O' Fun", full of random Funko Pop's, some of which have very high re-sell value.
Plus, it's a chance for attendees to hang out with fellow Funatics, as well as enjoy food (typically a taco bar), drinks (each attendee will get two drink tickets), and a chance to try to win "more prizes" than ever before, including one-of-a-kind prototypes. There will be life-sized Pop! characters, special guests, games, contests, and more.
Tickets are $100 and available now on Eventbrite – which is a pretty hefty $30 price hike over last year, especially when you consider that the event is being moved to the Grand Hyatt Manchester from its old location at the Wyndham San Diego Bayside, in what we've heard is a move designed to be able to fit in more attendees.
Even with that extra attendance space, there are a lot of Funko fans at Comic-Con, and this event will sell out.
Will you be attending Funko Fun Days? Let us know in the comments.