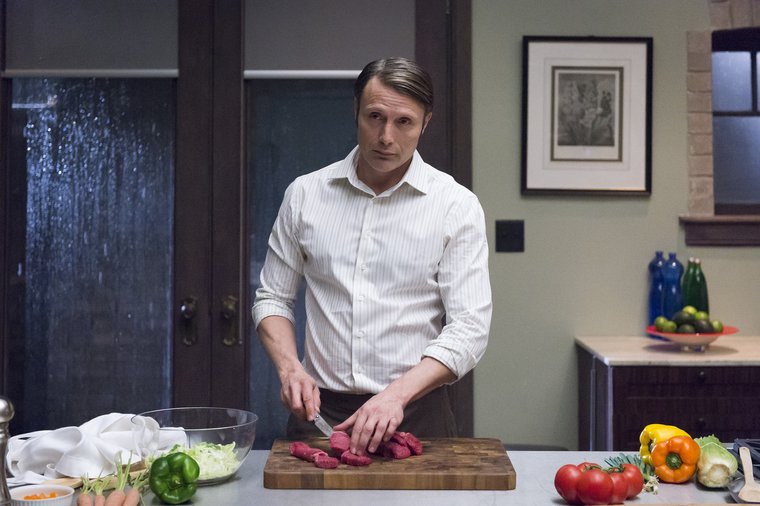 Although Hannibal was recently canceled (at least until it's hopefully picked up again by an online streaming service – looking at you, Amazon and Hulu), fans will get the chance to have a proper farewell thanks to the show's appearance at San Diego Comic-Con next month.
Attendees can stop by Ballroom 20 on Saturday, July 11, from 5PM-5:45PM for a panel stars Hugh Dancy, Richard Armitage, and executive producers Bryan Fuller and Martha De Laurentiis. However, Fannibals have something special planned for the panel.
Fans are currently trying to organize a kind of flash mob to show support for the series, in which they get as many attendees to wear flower crowns during the panel as possible, as well as have a Fannibals Forever paper with them.
You can either make your own, or join your fellow Fannibals on Friday, July 10 from 7PM-8PM inside the Cortez Hill room at the Manchester Grand Hyatt (on the 3rd floor) to pick one up. You can RSVP to the pick-up spot.
You can also find more information on tumblr.
Will you be showing your support for Hannibal at Comic-Con? Let us know in the comments.