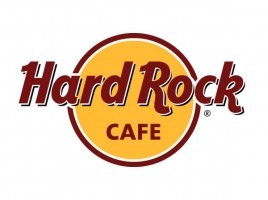 There are a lot of superheroes at Comic-Con, but you could be one this year without ever donning a cape:
For the 2nd year in a row, the Hard Rock Cafe will be giving back during San Diego Comic-Con by hosting a "True Hero" comic book drive to send to United States Marine Corps serving overseas.
Attendees and locals alike can drop off their comic books at the Hard Rock Cafe San Diego (801 4th Ave) from Monday, July 6 through Sunday, July 12. The first 400 people who donate will receive a free, limited edition True Hero VIP lanyard featuring local artist Tim Cantor's "Ghost of Crows" image. The lanyard also entitles the wearer to 20% off all retail, food, and non-alcoholic drink purchases at the Hard Rock Cafe from July 6-12.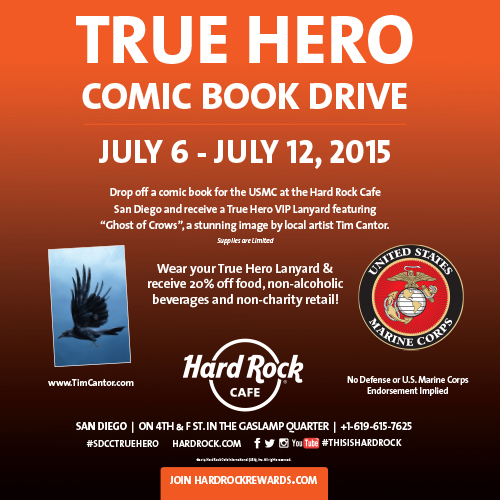 To support the Hard Rock Cafe comic book drive, we are also giving away a complete set of the 2014 Comic-Con exclusive pins from the Hard Rock Hotel. (More details on their 2015 pins will be announced soon!)
This 2014 set includes 4 Game of Thrones-inspired pins, and was limited to only 300 sets produced.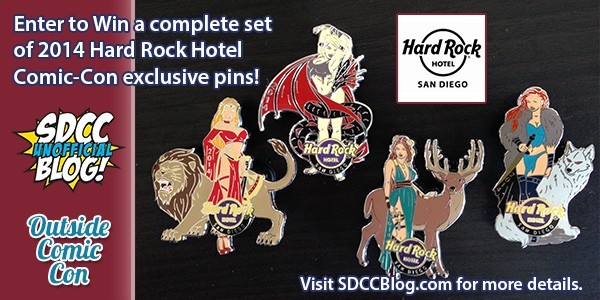 Enter by midnight on Wednesday, June 17, via the Rafflecopter below: