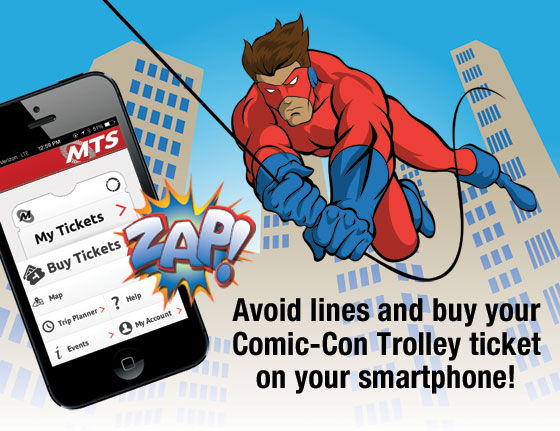 Traveling to and from San Diego Comic-Con just got a whole lot easier.
The Metropolitan Transit System (MTS), which operates the Trolley lines in San Diego, announced they are bringing back the mobile ticketing app for smartphones, named mTicket.
Just download the app for iPhone or Android smartphones and Trolley riders can purchase electronic tickets now and store for later use. Commuters can also redeem the tickets when they are ready to ride by scanning a barcode via the mTicket app.
MTS also produces commemorative Comic-Con Trolley passes every year, and those will still be available as a physical ticket. Riders can purchase the commemorative passes at select Trolley stations (including Old Town, Fashion Valley, Qualcomm, Gaslamp, and the Convention Center).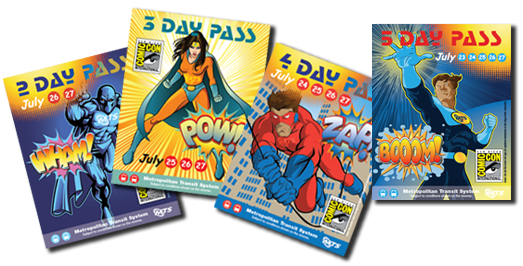 Prices for mTicket Trolley tickets are available for $10 for a two-day, $13 for a three-day, $16 for a four-day, and $20 for a five-day pass.
You can find more information on the MTS website.