Toys R Us has revealed that it will be heading to San Diego Comic-Con with an all new line-up of convention exclusives this year from properties like My Little Pony, Star Wars, G.I. Joe, Transformers, and more, that will be available at the Entertainment Earth Booth #2343. Although no pricing or availability was listed on any of their exclusives, we expect at least some of these to eventually make their way online and into stores after Comic-Con. But if you'd like to get your hands on the figures first, Entertainment Earth and Toys R Us have you covered.
Here's a look at what San Diego Comic-Con exclusives Toys R Us will be offering this year:
BATMAN™ Classic TV Series Batgirl from Mattel®
Brave and beautiful in 6-inch scale, and rendered in actress Yvonne Craig's likeness, this classic TV series Batgirl features dynamic, iconic colors, a two-sided soft goods cape and 16 points of articulation for ultimate playtime action and posing. Collectors can display her on the included base and choose between one of two retro cityscape backdrops.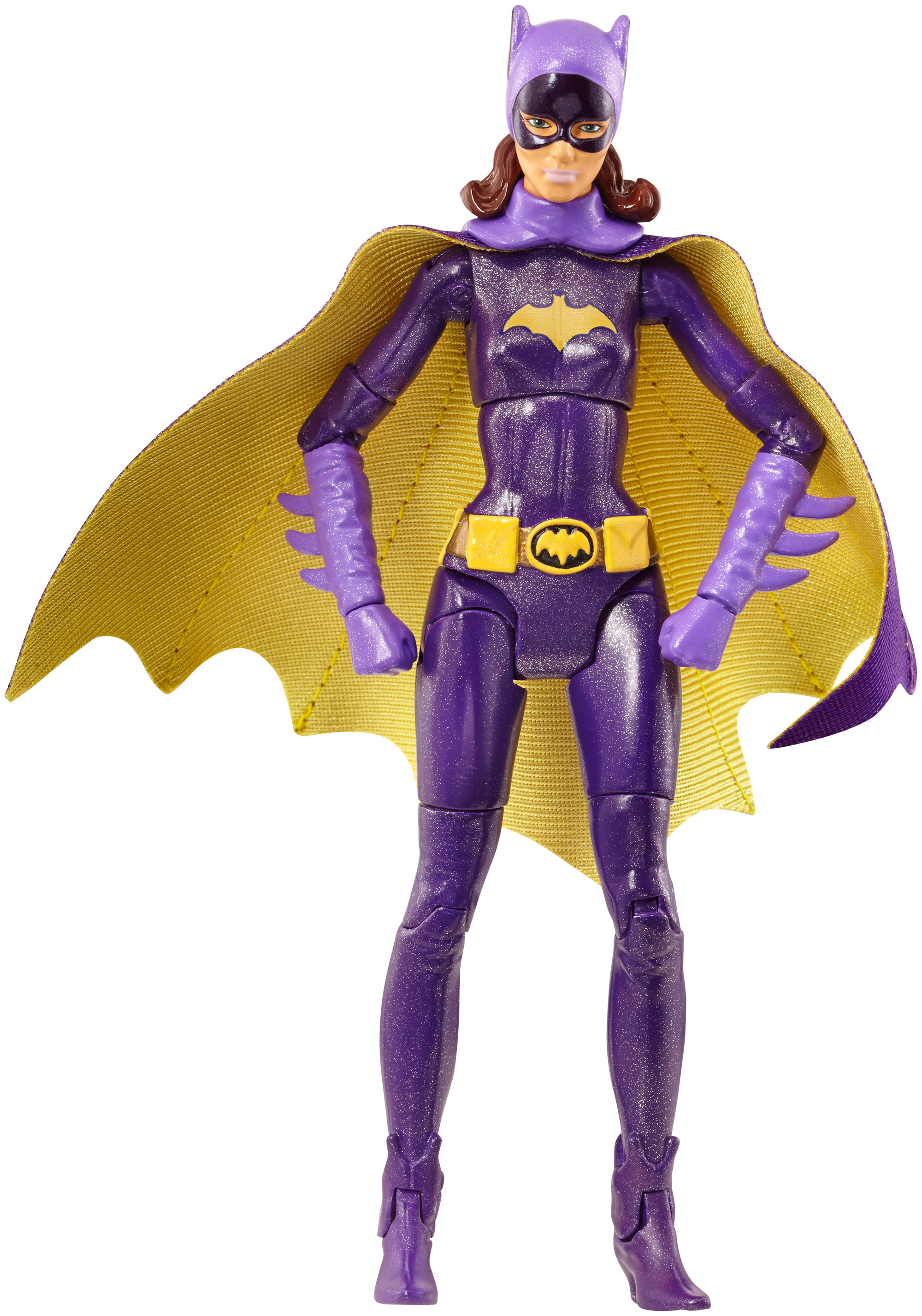 BATMAN™ vs Harley Quinn from Schleich®
With this two-pack, supervillain Harley Quinn leads her own battle against the formidable and legendary BATMAN™. Complete with her signature black and red harlequin costume, this figure's false smile hides a sneaky criminal, so BATMAN will need all of his high-flying skills to fight her.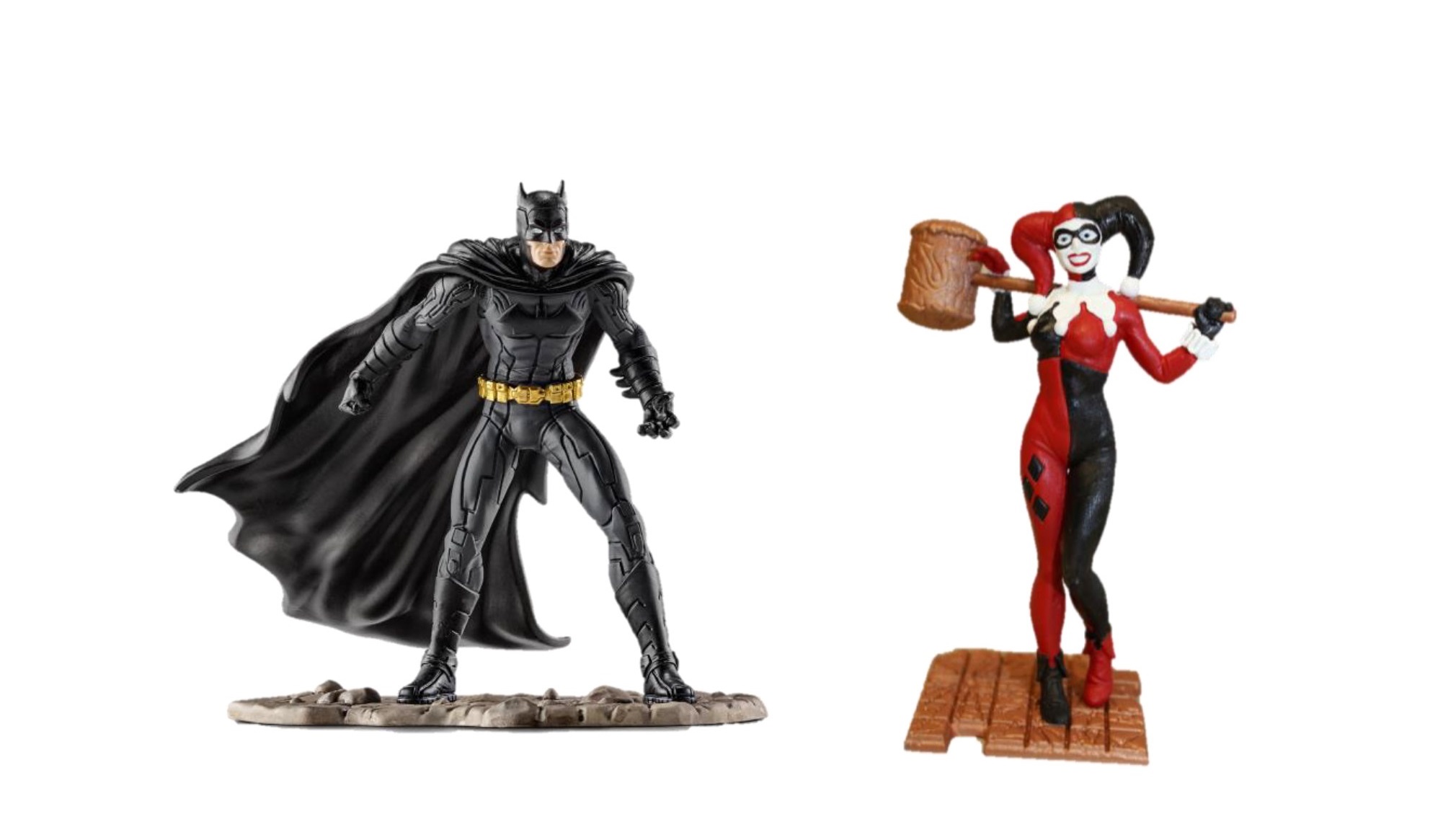 G.I. JOE DESERT DUEL from Hasbro®
It's a fast-firing, high-rolling G.I. JOE-Cobra battle with this DESERT DUEL pack. Complete with a Cobra Basilisk tank and an Elite Horseman figure to drive it, fans can load missiles in the elevating, rotating launcher, making the set's Cobra Air Trooper figure a rolling nightmare for the G.I. JOE commandos. But with the included Philip "Chuckles" Provost figure, kids and collectors can fold out the camouflage canopy on the F.O.E. Striker 4-wheeler and take aim at enemies with the poseable cannon. And, if the pack's Night Fox figure has to pursue enemies on foot, the cannon comes off the vehicle.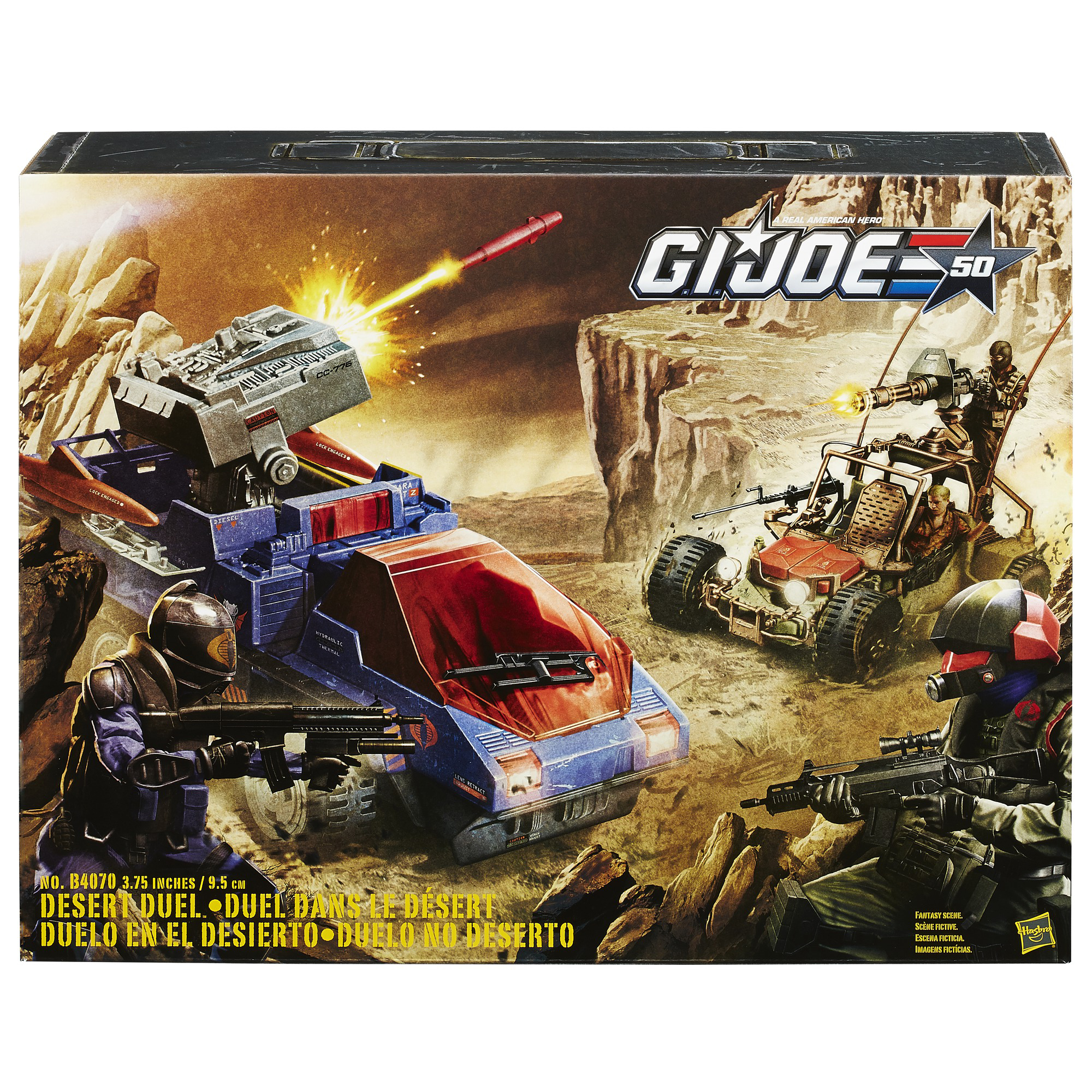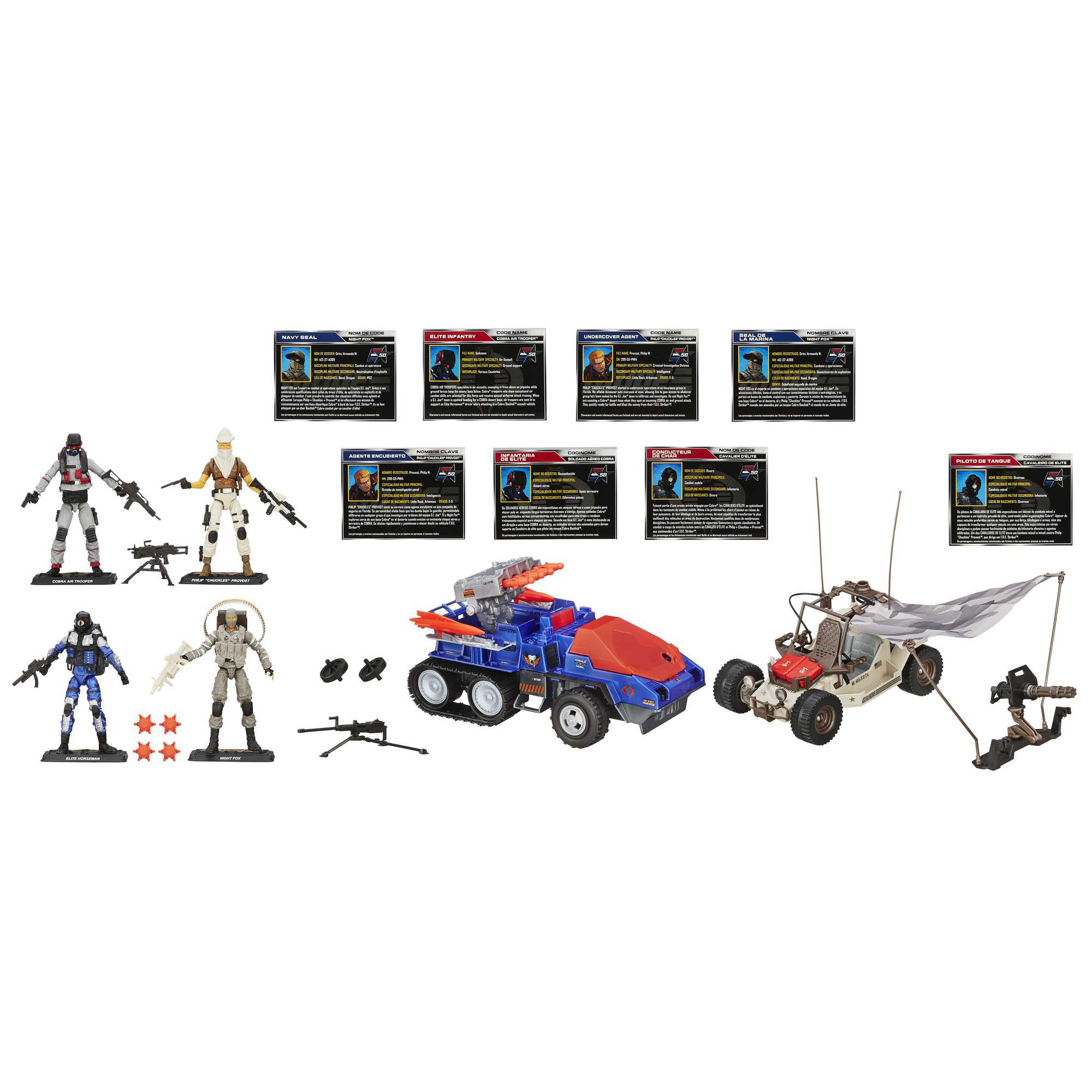 Mortal Kombat X Glow-in-the Dark Raiden from Mezco Toyz
As befits Raiden, the Elder God of Thunder, this 6-inch scale figure features 23 points of articulation, many with ball joints, allowing collectors to recreate all the moves and poses that have made Raiden part of Mortal Kombat gaming legend. Raiden comes complete in a displayable collector-friendly blister card, as well as with alternate lightning hands and a lightening ball. To ensure a game-accurate likeness, each figure is sculpted using the digital files from the game developers themselves.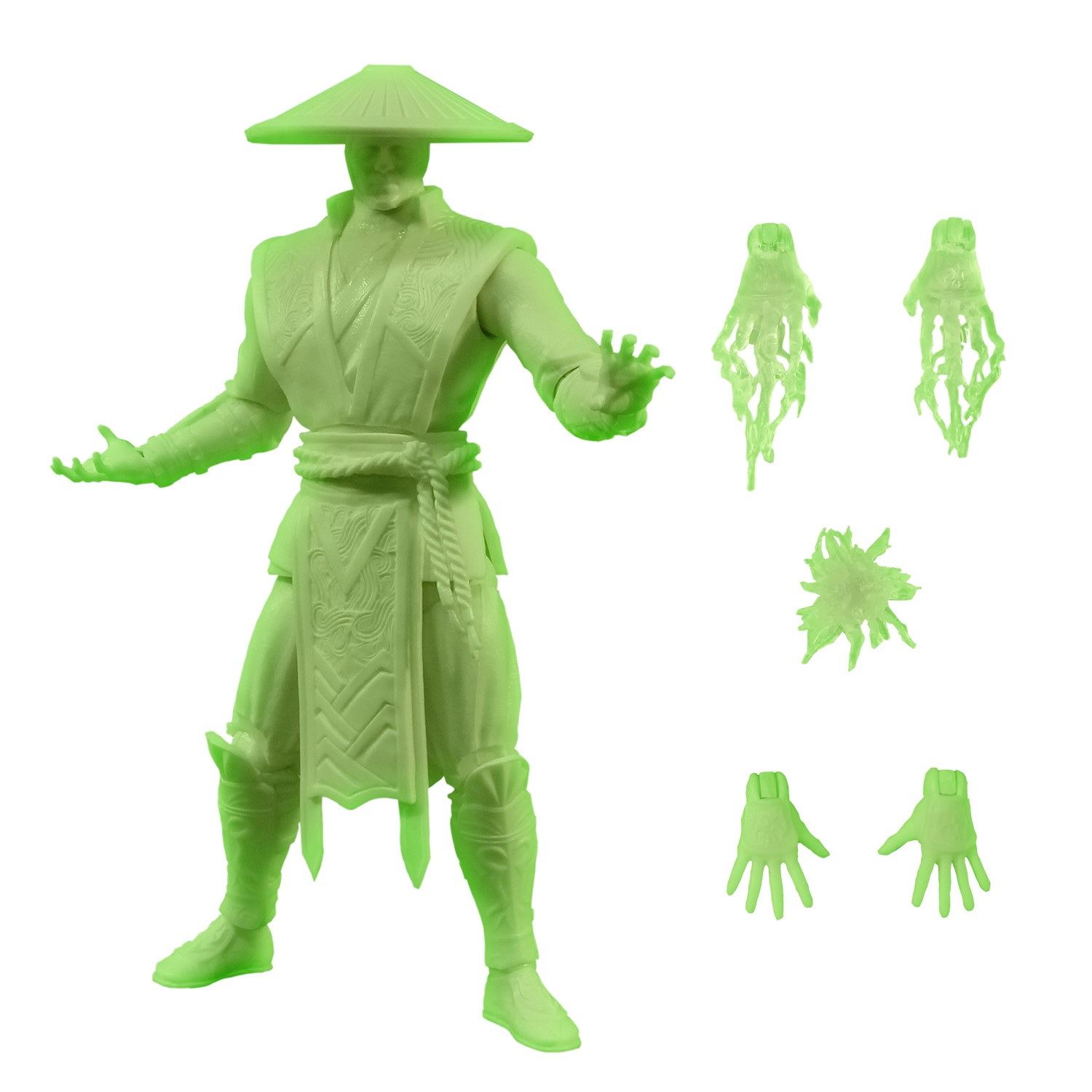 MY LITTLE PONY MAUD ROCK PIE™ from Hasbro®
Fans can join in on Ponymania with PINKIE PIE'S sister, MAUD ROCK PIE™. This detailed and beautiful pony comes complete with an outfit featuring all kinds of flowers, perfect for kids and collectors looking to have the best MY LITTLE PONY adventures. This item will become available at Toys"R"Us stores later this year.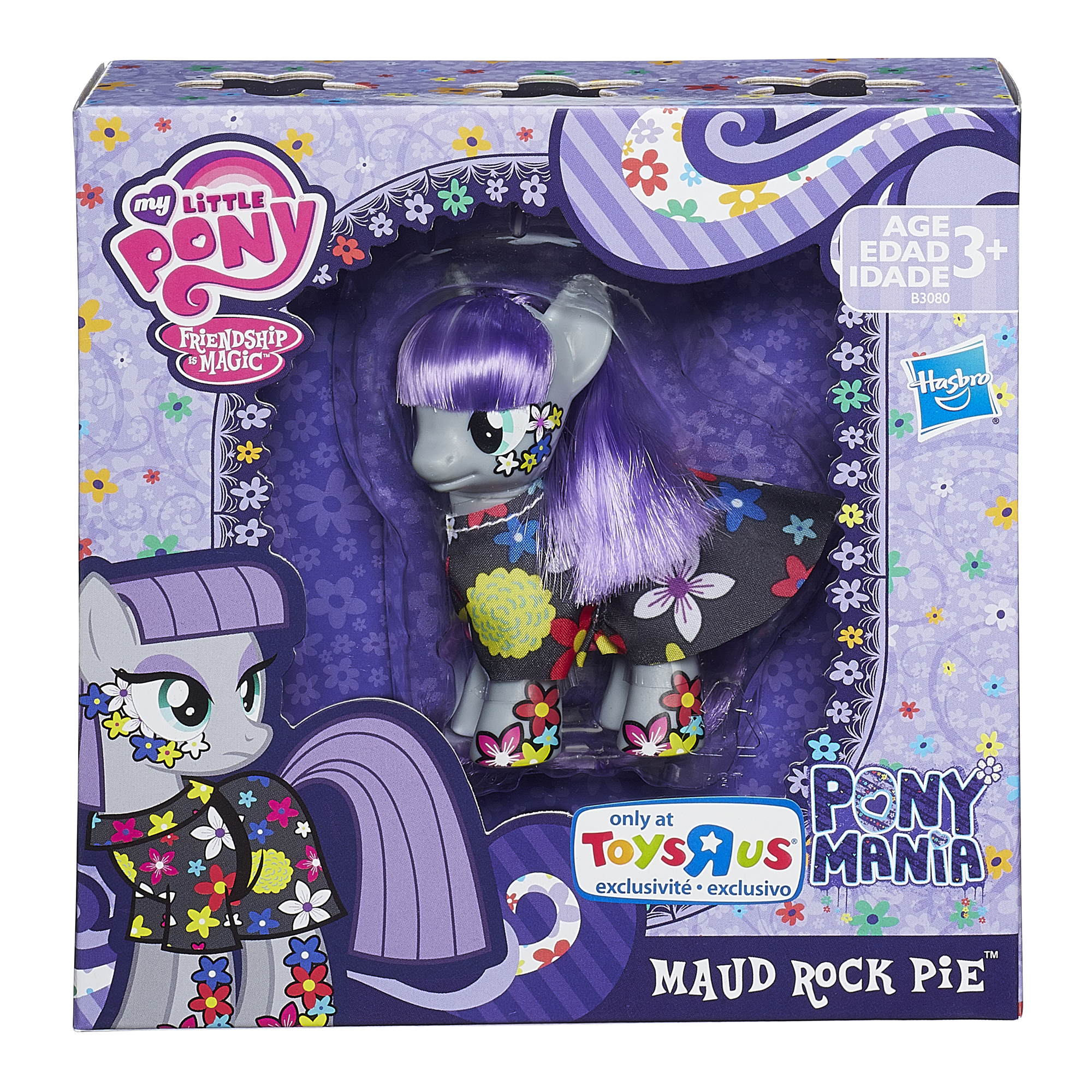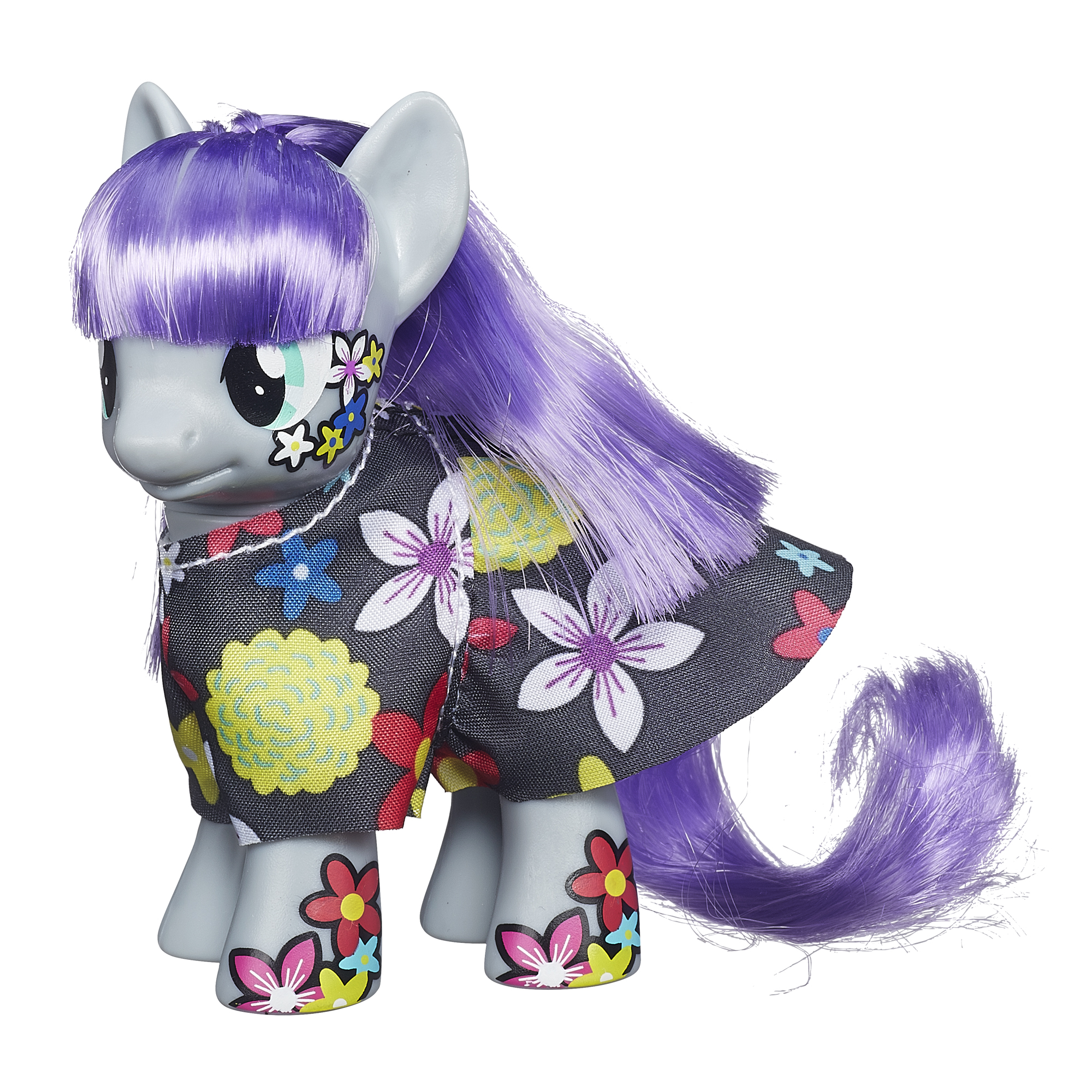 MY LITTLE PONY DARING DO DAZZLE™ from Hasbro®
Fun is on its way with this storybook pony pal who loves adventure. This DARING DO DAZZLE™ figure is an intrepid pony and she'll bring the magic of friendship to all fans' MY LITTLE PONY playtime. She's got the outfit and hat for fun on safari, and fashionistas can style her hair with the included comb so she never looks less than fabulous. This item will become available at Toys"R"Us stores later this year.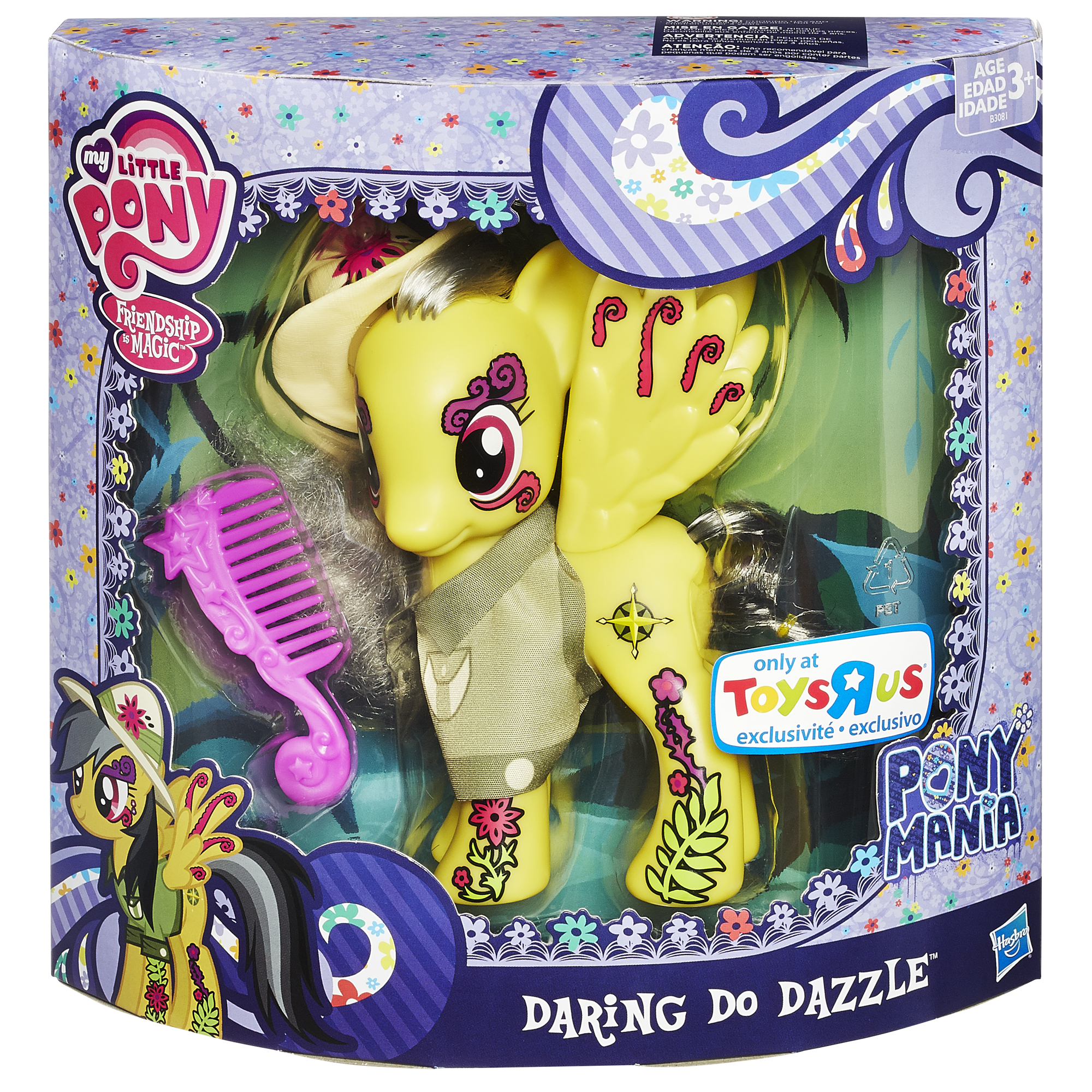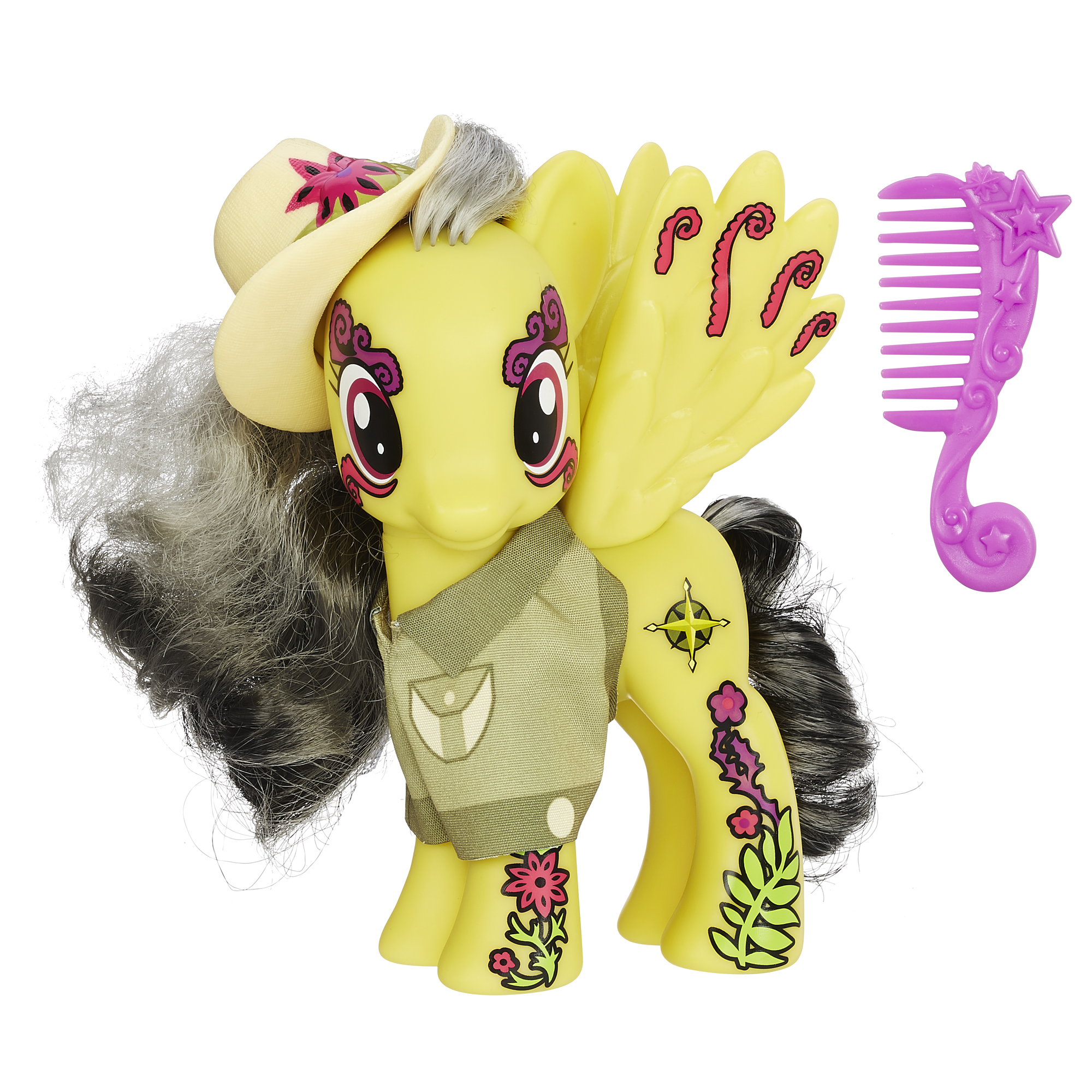 MY LITTLE PONY PRINCESS CELESTIA™ from Hasbro®
PRINCESS CELESTIA™ is a kindhearted pony who spreads friendship wherever she goes. This talking figure's incredible wings light up and move, and she wears the crown of a true princess. Fans can experience their own PRINCESS CELESTIA pony adventure for $20. This item will become available at Toys"R"Us stores later this year.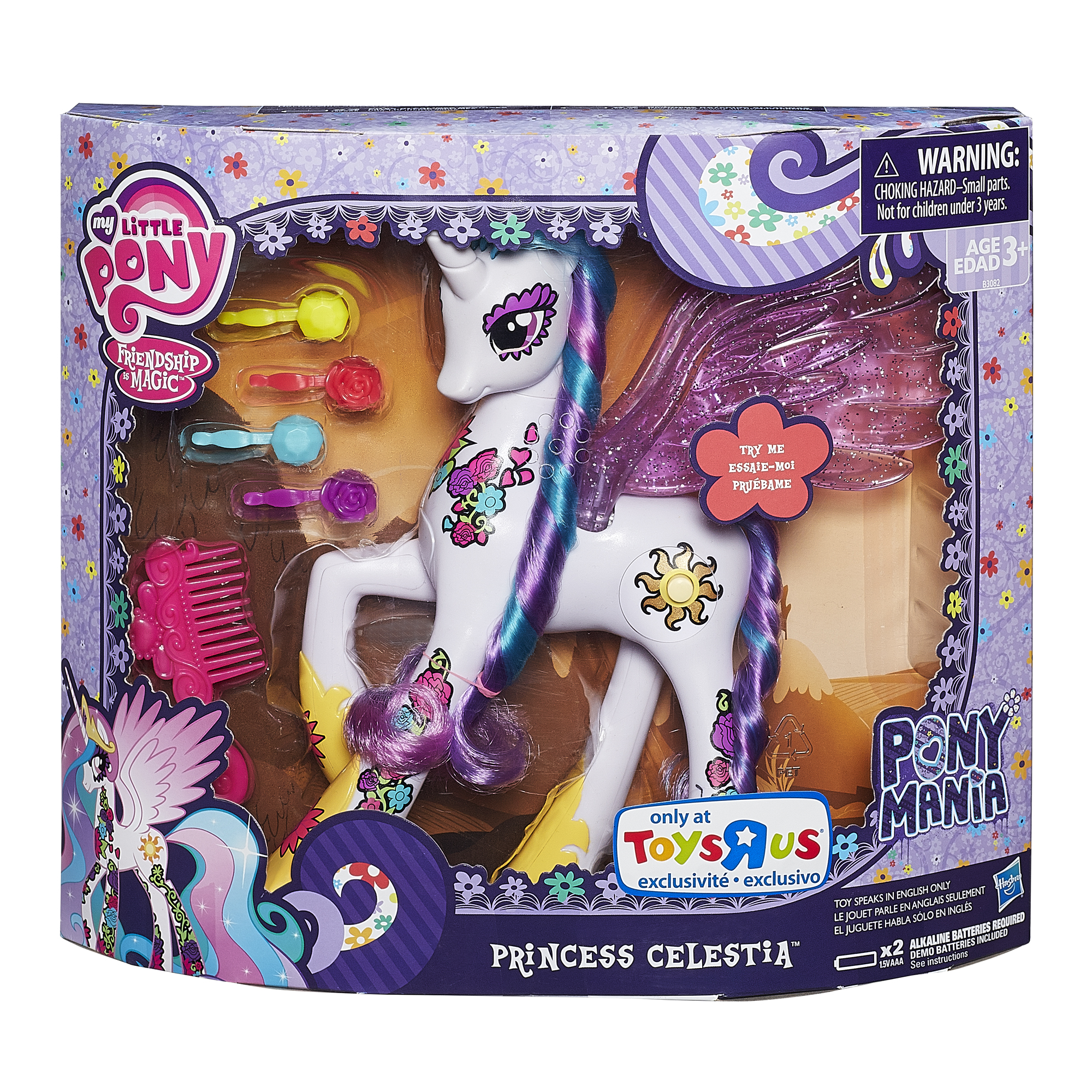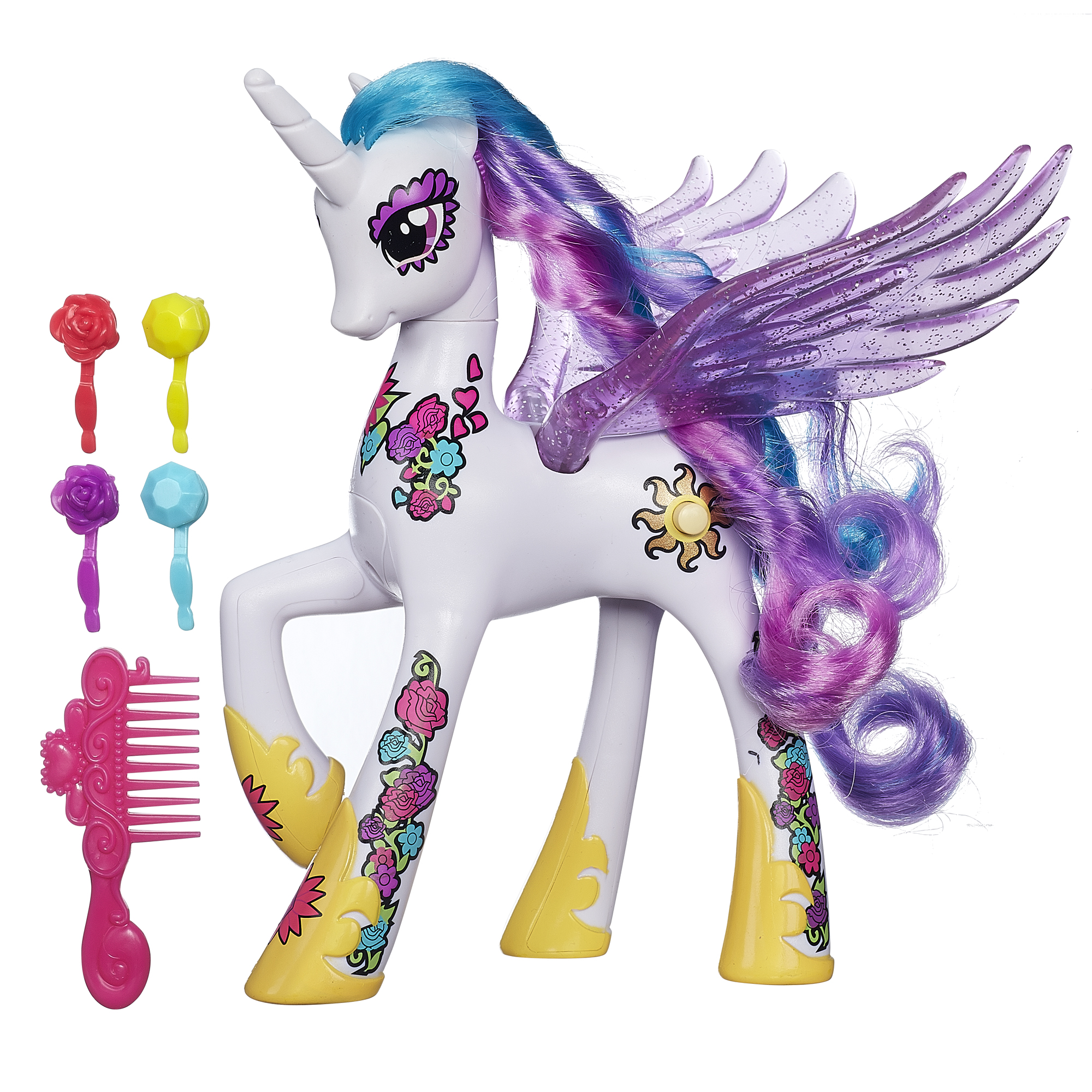 Star Wars™ The Black Series Jabba's Rancor™ Pit from Hasbro®
Star Wars™ fans can re-create one of the biggest battles and missions in the Star Wars Saga with this set from The Black Series. Jabba's Rancor™ Pit includes highly articulated 6-inch figures, all of which are featured in the epic Return of the Jedi scene where Jabba the Hut throws a Gamorrean Guard and Luke Skywalker into the Rancor Pit, while Princess Leia looks on in horror. This item will become available at Toys"R"Us stores later this year.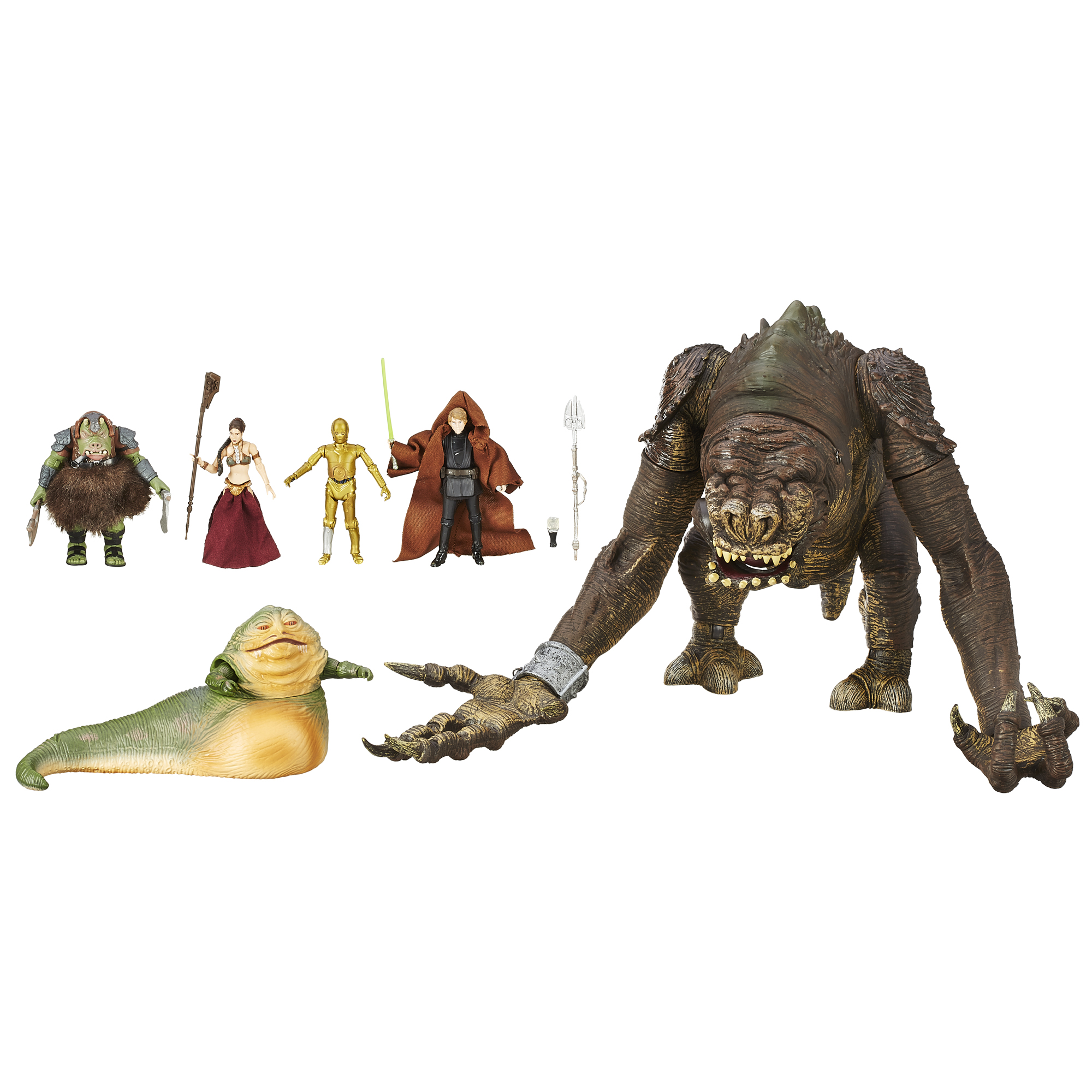 TRANSFORMERS Masterpiece Bluestreak from Hasbro®
What's the most unstoppable thing on the battlefield? The mouth of Bluestreak. He never stops talking and he's not a fan of silence. He likes the Decepticons even less. If words were fireblasts, Bluestreak would have wiped out the Decepticons long ago. This highly detailed figure easily converts from robot mode to sports car mode for added play, and comes with a blaster that jumps out whenever he sets his sights on Decepticons. This item will become available at Toys"R"Us stores later this year.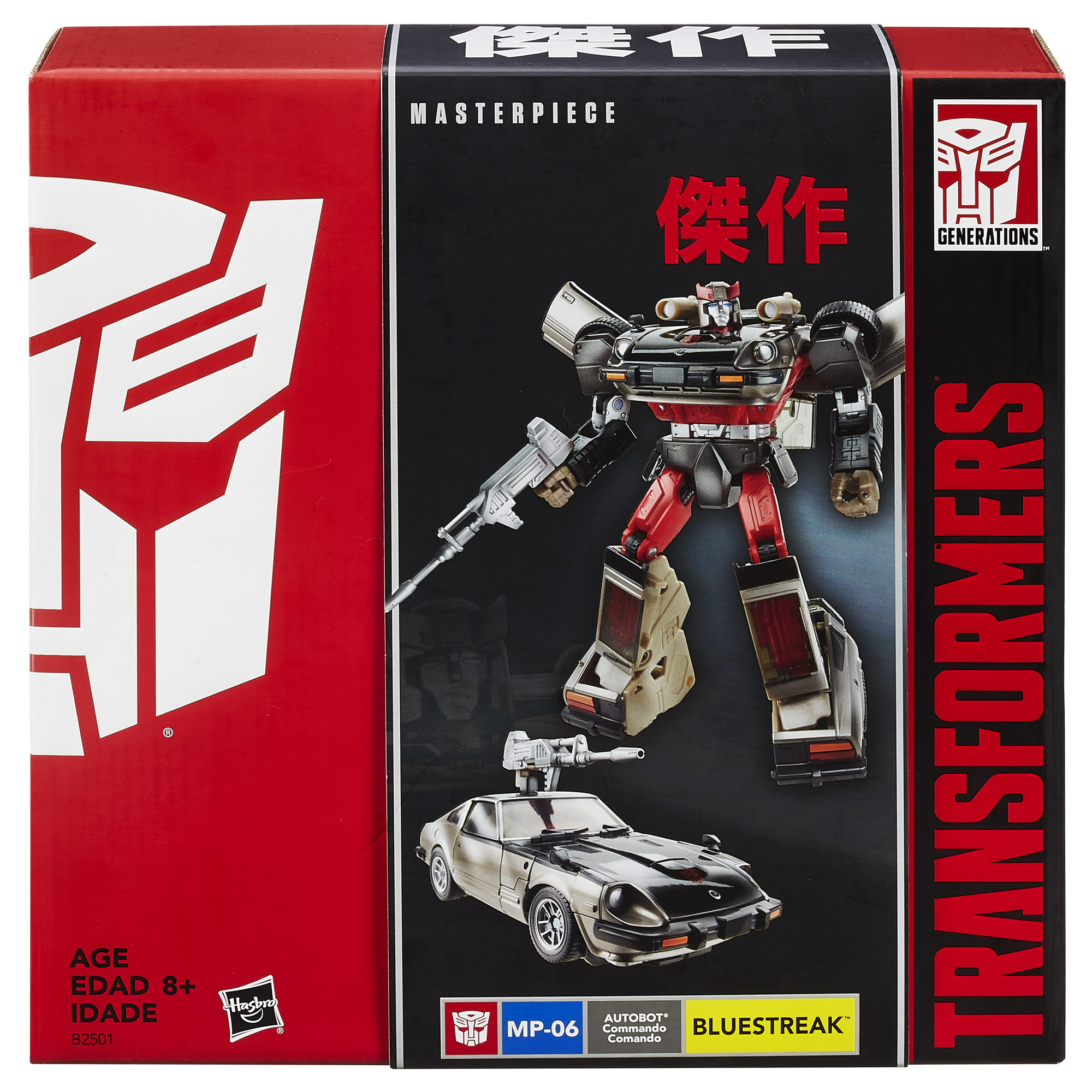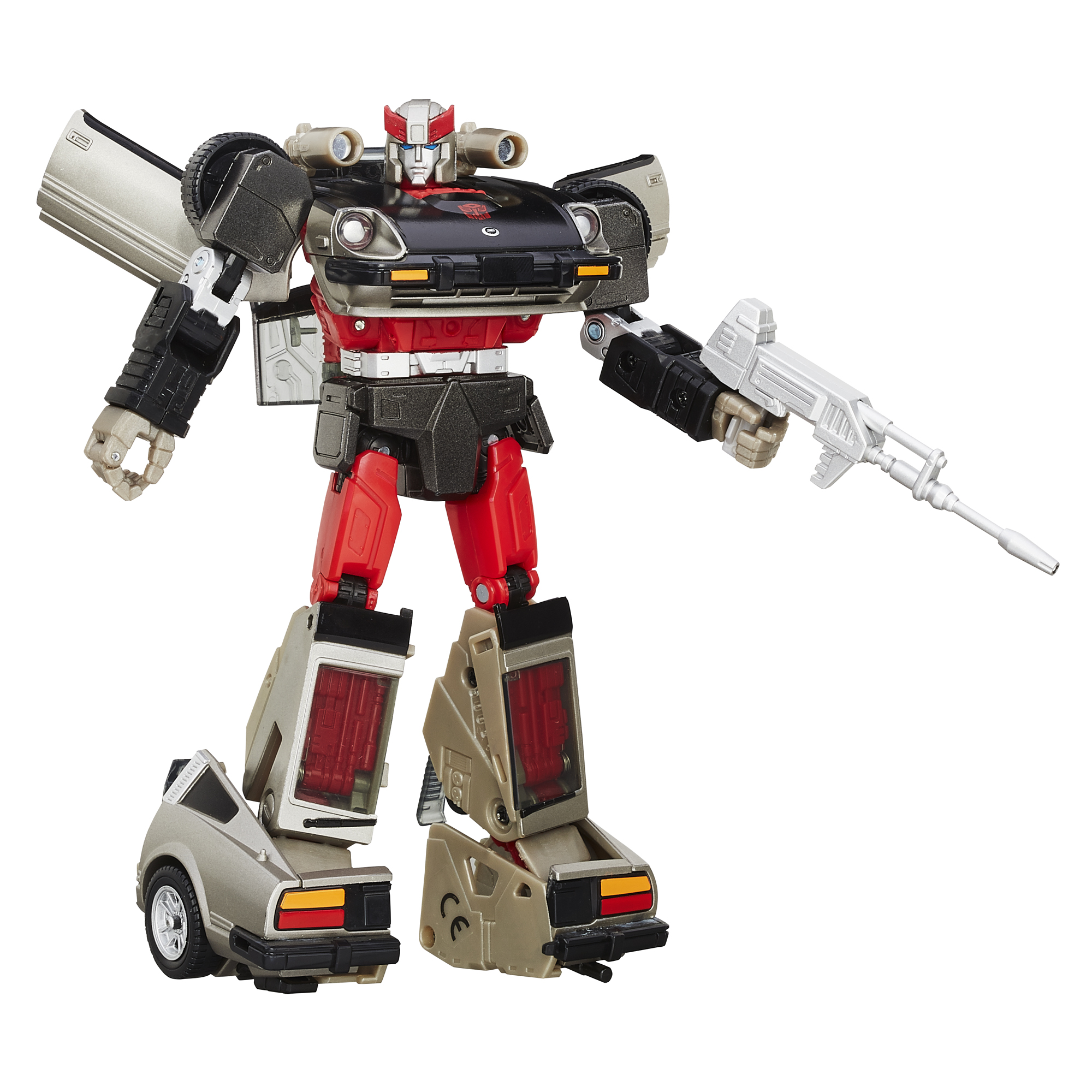 POWER RANGERS™ Limited Black Edition Legacy Megazord from Bandai™
After 20 years of POWER RANGERS™ action and excitement, fans can return to the beginning with this original MIGHTY MORPHIN POWER RANGERS Megazord. This limited edition Legacy Megazord with premium diecast parts will be available to conventioneers and online shoppers in black and gold. This item will become available at Toys"R"Us stores later this year.