There are two weeks until San Diego Comic-Con and today might have been the busiest day so far.  Exclusives, contests, commissions, screenings, and more in this edition of Under the Tents.
Here's a look at the news you might have missed:
Kristopher Anka posted on his Tumblr that he is opening up a few spots on his commission list for SDCC.  Check out his page for details.
British writer, actor, and comedian Ben Paddon posted on his Tumblr that he will be at San Diego Comic-Con.  Friday and Saturday he will be at the Soulgeek booth #5619.  Stop by and play his Amiga 1200.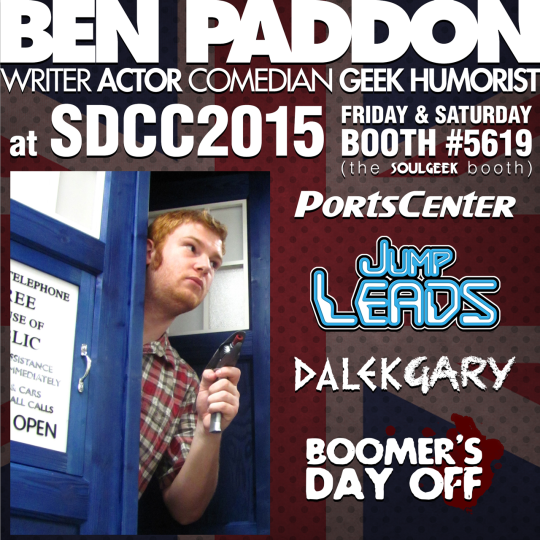 Comic book artist Ale Garza posted on Instagram that he is prebooking limited commissions for SDCC 2015.  If you are interested, follow the link.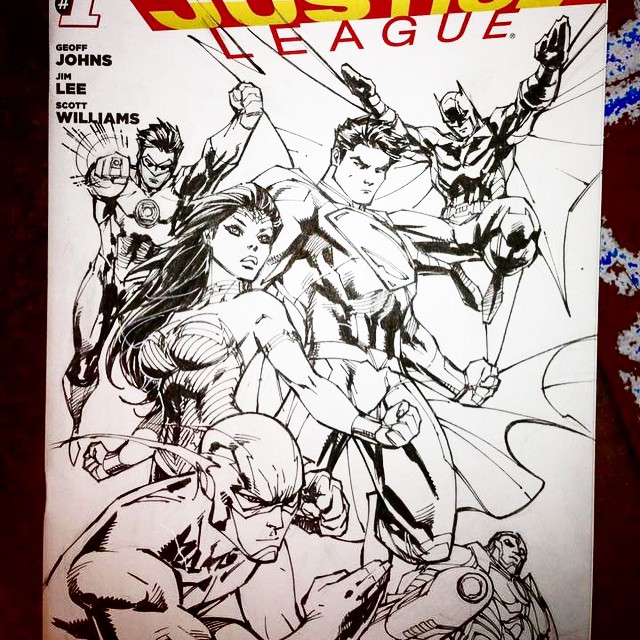 The team over at Panda Fuzz Ink posted on Twitter that they have a big Comic-Con announcement coming on July 8th.  Stay tuned and we'll keep you posted.
https://twitter.com/PandaFuzzInk/status/613432557007286272
Bored Inc. creates original characters and fun products.  They posted on Facebook that they have a very limited exclusive of 50 handmade plush Poo-Baccas for $18 each that will be released 10 each day including preview night.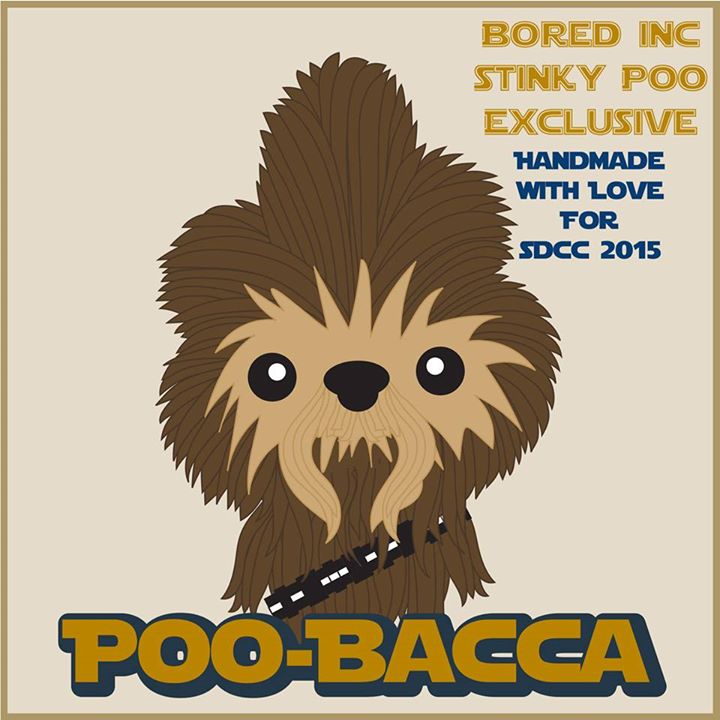 SatelliteSoda is an art forum of 14 artists.  They posted on Facebook a picture of stickers they will have at their booth, #2047.  Templeton the dog doesn't seem impressed, but we are.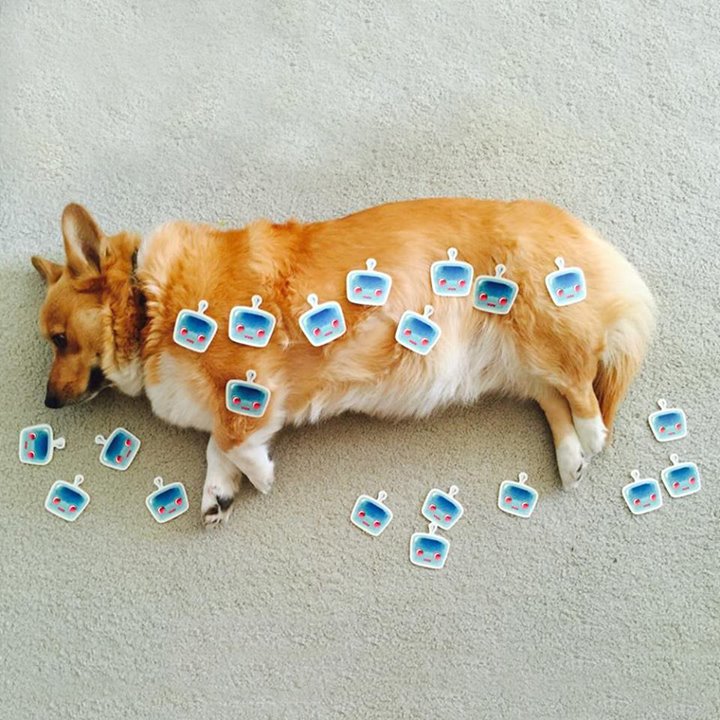 Designer Studio Store posted on their blog that they are having a contest and giving away two one-day passes to San Diego Comic-Con. Check out their website for all the details.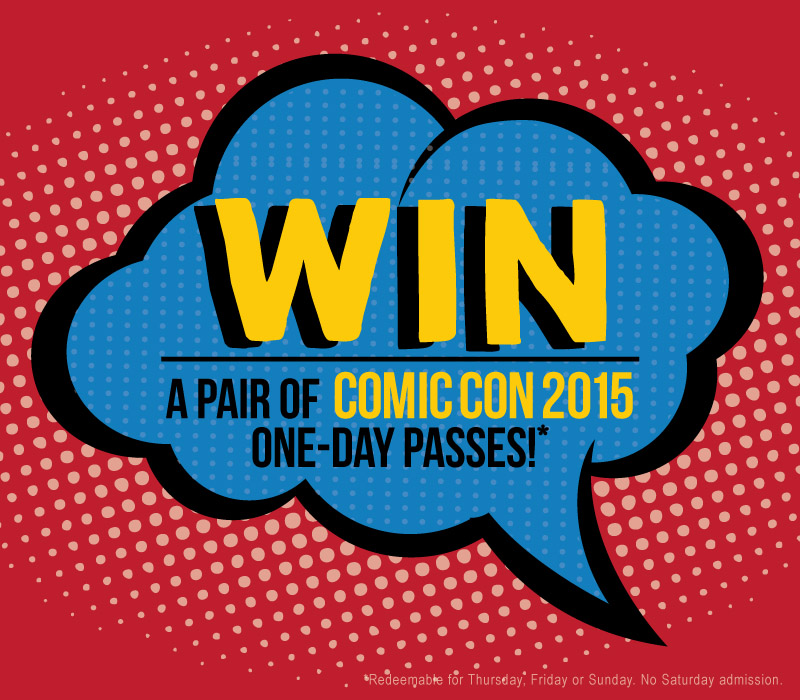 Do you have a question for the cast of Doctor Who?  If so, you're in luck.  The official Doctor Who on Twitter wants you to tweet your questions using hashtag #AskDW and your question might be asked at the Doctor Who panel at Comic-Con.
Have a Q for the #DoctorWho cast? Tweet with #AskDW and we may be able to ask it at @Comic_Con next month! pic.twitter.com/uzu8lY7IjL

— Doctor Who on BBC America (@DoctorWho_BBCA) June 23, 2015
Essential Sequential posted on their Facebook page that they are preparing artwork by artist Eric Canete for SDCC.  Stop by booth #4807 and check it out.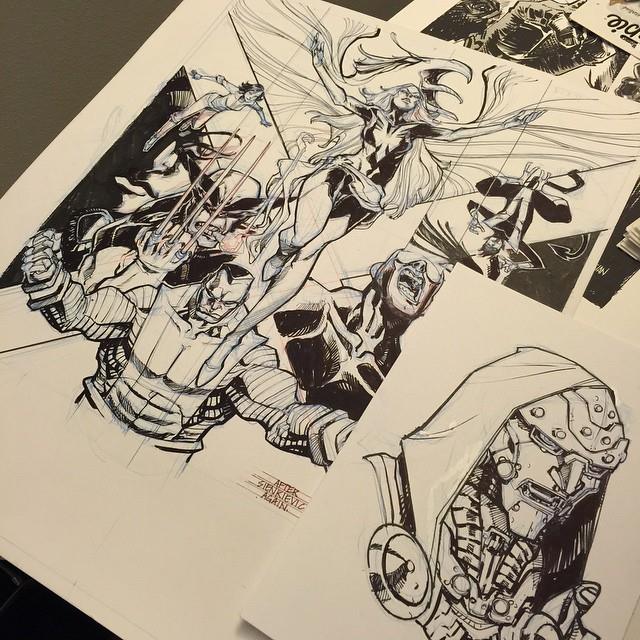 Artist Chet Phillips tweeted that he will be bringing his monster and baseball mashup art to Comic-Con.
Baseball + monsters mashup at SDCC 2015- http://t.co/KOIo5Oqbiy @SD_Comic_Con #kaiju #baseball #SDCC2015 pic.twitter.com/3EAVHkExOX

— Chet Phillips (@chetart) June 23, 2015
Jerome Lu the artist behind Monkey Kung Fu has created some gold on black prints on Instagram to go along with their exclusives.  If you look closely, they might come with those nifty drawstring bags behind them.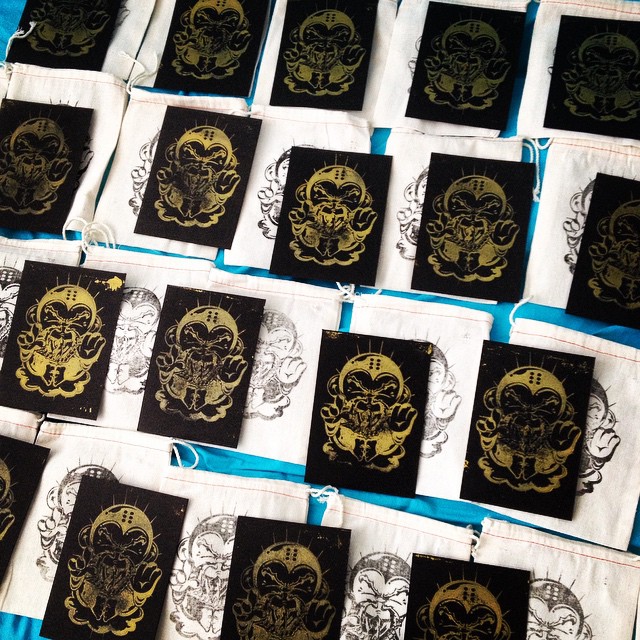 Michael Nardelli posted on Instagram a poster for the movie Circle and there is also information on how to RSVP for a screening.  They are also moving to a larger space to accommodate a larger crowd.  Bigger is better.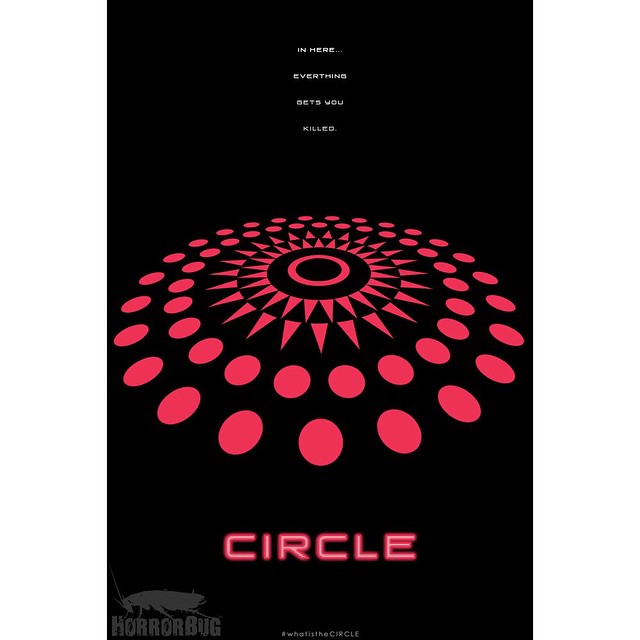 Anchor Bay celebrates its 20th year anniversay at Comic-Con 2015 with a booth full of fun. Booth #4536 will have photo ops with such props as a walker from The Walking Dead, the skull helmet from Northmen – A Viking Saga, and some pirate themed items and backdrops from Black Sails.  There will be a chance to win a Walking Dead guitar and swag giveaways for The Walking Dead, Aquarius, Black Sails, It Follows, A LEGO Brickumentary, and Anchor Bay DVDs.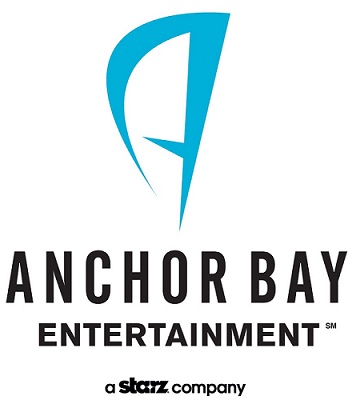 Underoos Underwear tweeted that they are coming to SDCC.  We can all go home looking like superheroes.
Gearing up for #SDCC who will we see there?!? #underoosconwatch pic.twitter.com/Bl7CbnnYcG

— Underoos (@underoosbrand) June 24, 2015
SpankyStokes has more information or at least a tease picture of the upcoming Squadt: Roach figure by artist Ferg to be released by Rotofugi as a Comic-Con exclusive.  The detail on the figure is really impressive.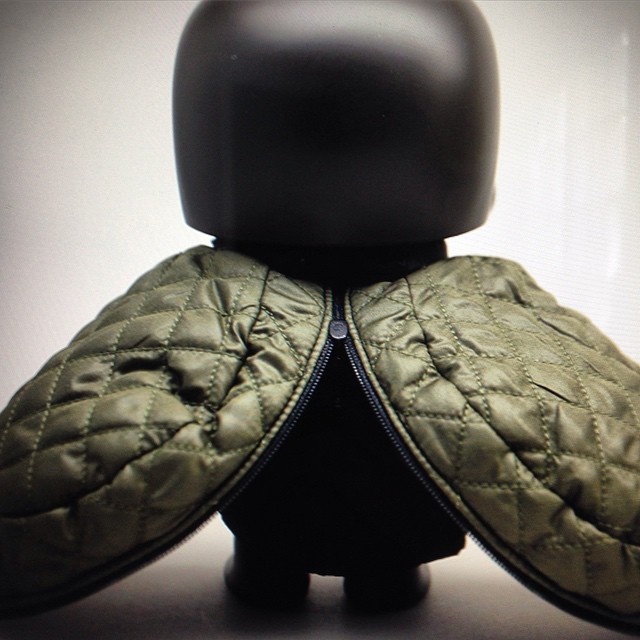 The California Browncoats posted on Twitter that they will be selling plush Serenity ships at their booth.
Want a Serenity if your very own to hug? We'll have them at our booth at SDCC. pic.twitter.com/b8yVeoQnlf

— California Browncoats – WonderCon Booth 889 (@CABrowncoats) June 24, 2015
Leen Isabel of Pole Dancing Adventures posted on Facebook she will be at San Diego Comic Con small press table P-11.  She will also be promoting her upcoming Kickstarter book Pole Dancing Adventures Vol 2.
Artist Sean "Cheeks" Galloway reported on Facebook that he is opening up some pre-Comic-Con commissions.  These always seem to go fast, so if you are interested, check out the link ASAP.  Galloway will be at booth #1415 during the convention.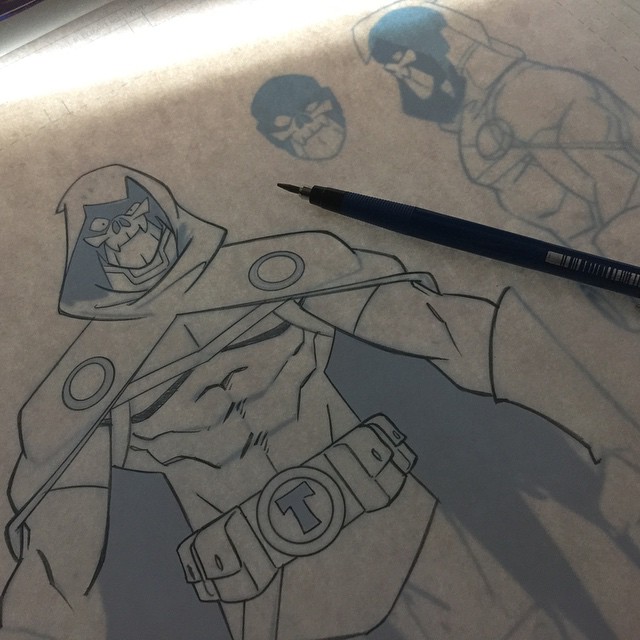 Author Frank Beddor, author of the Looking Glass Wars and Hatter M book series tweeted that actor Brandon Hillock will be at booth #1303 on Thursday, July 7th where he will be playing the part of Hatter Madigan.
#BrandonHillock will be #HatterMadigan #SDCC2015 Thursday 7/9th. Visit the #lookingglasswars booth #1303 @LGWPortal pic.twitter.com/D6Jpo9fi0B

— Frank Beddor (@frankbeddor) June 24, 2015
@comicconangela @camerondeuel Yep! We're doing some giveaways after the Con so check back then!

— Funko (@OriginalFunko) June 24, 2015
@Dunkman909 @camerondeuel we won't be selling them, they're for Conan's shows at SDCC

— Funko (@OriginalFunko) June 24, 2015
Actress Judi Shekoni posted on Twitter that she will be at SDCC 2015 for Heroes Reborn and gave a shout out to her Twilight fans.  She played Zafrina in Twilight – Breaking Dawn Part 2.
Hey! I'm going to @Comic_Con for @heroes !Hope to see all you @Twilight fans there – I've missed you!! Who is going? #heroes #twilight

— Judi Shekoni (@judishekoni) June 23, 2015
Welcome to Night Vale continues to torture us with San Diego Comic-Con teases.  According to their tweet, they will be at the convention Friday and Saturday, but still no specifics.
We'll be at sd comic con fri & sat. we'll have more details here, on our fb, and in whispers as you try to sleep. https://t.co/gIr0cvszPM

— Night Vale podcast (@NightValeRadio) June 24, 2015
The Washburn brothers of Color Ink Book posted on Instagram that they are bringing their book to Comic-Con 2015.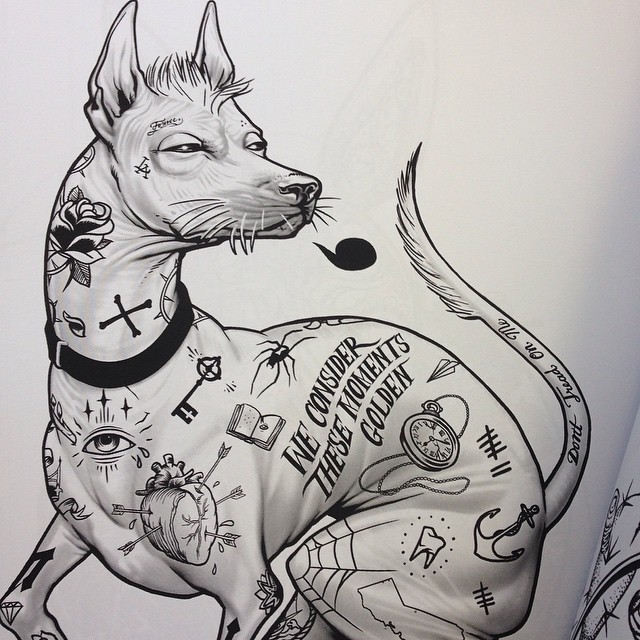 Martin Hsu posted on Instagram some of his work in progress painting of Dragon Pups vinyl figures for booth #4530.  Too frickin cute!  The sculpt really seems to catch a happy dog in motion.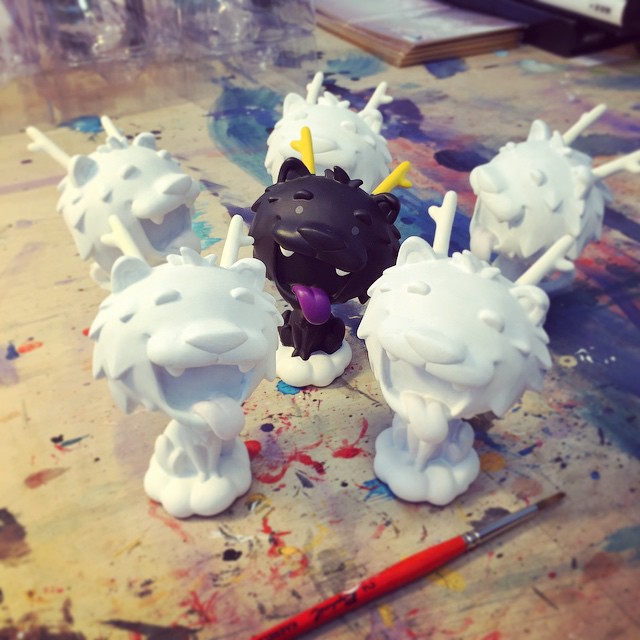 Anything we missed? Let us know in the comments, drop us a line or tweet us at @SD_Comic_Con.