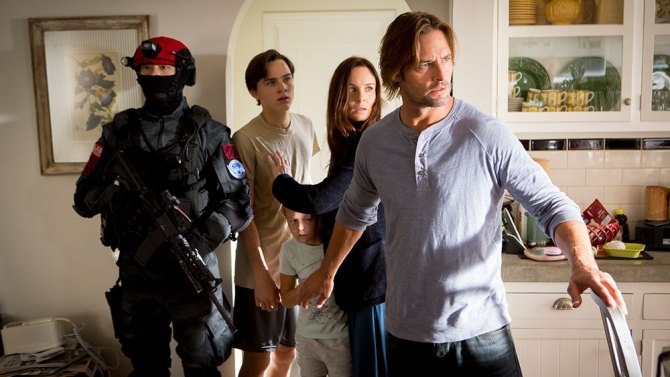 Since Psych ended, USA Network hasn't had a really strong contender for San Diego Comic-Con, but this year looks poised to change that.
The network is bringing out Colony, the new series from Carlton Cuse which stars Josh Holloway in a futuristic story that takes place in Los Angeles, which exists in a state of occupation by a force of outside intruders.
Cuse, Holloway, and fellow actors Sarah Wayne Callies, Amanda Righetti, and Peter Jacobson will all be appearing for a panel and a "sneak preview" of Colony on Friday, July 10 at 4:30PM in Room 6BCF, as well as an autograph signing from 2:30PM-3:15PM at the Legendary Booth #3920 on Friday.
Then, on Saturday, once you've gotten excited for the series, you can view the full pilot at a special screening on Saturday, July 11 at the Horton Grand Theatre that will begin at 12PM. This is similar to the Psych the Musical screening at Comic-Con in 2013, when the network rented out Reading Cinemas for a blockbuster midnight advance screening event with cast.
Are you excited about Colony heading to Comic-Con? Let us know in the comments.