Quantum Mechanix Inc. (QMx) announced its exclusive merchandise for this month's San Diego Comic-Con, featuring some cool items from some fan-favorite sci-fi licenses, namely, Firefly. The items below can be purchased at the QMx booth, #4149, on the exhibit floor.
You can find more information about their exclusives on their site, or on Comic-Con International's site.
DC Comics Batman Luggage Tag ($4.95)
Take the symbol of the Dark Knight with you — on your luggage, briefcase, favorite bag or tote. Our tag features Batman's logo on a smoky gray background in durable, flexible PVC. Flip it over and write your contact information on the included card, or slip your business card in instead. It just might help keep villains away from your stuff, with the Caped Crusader looking out for you everywhere you go.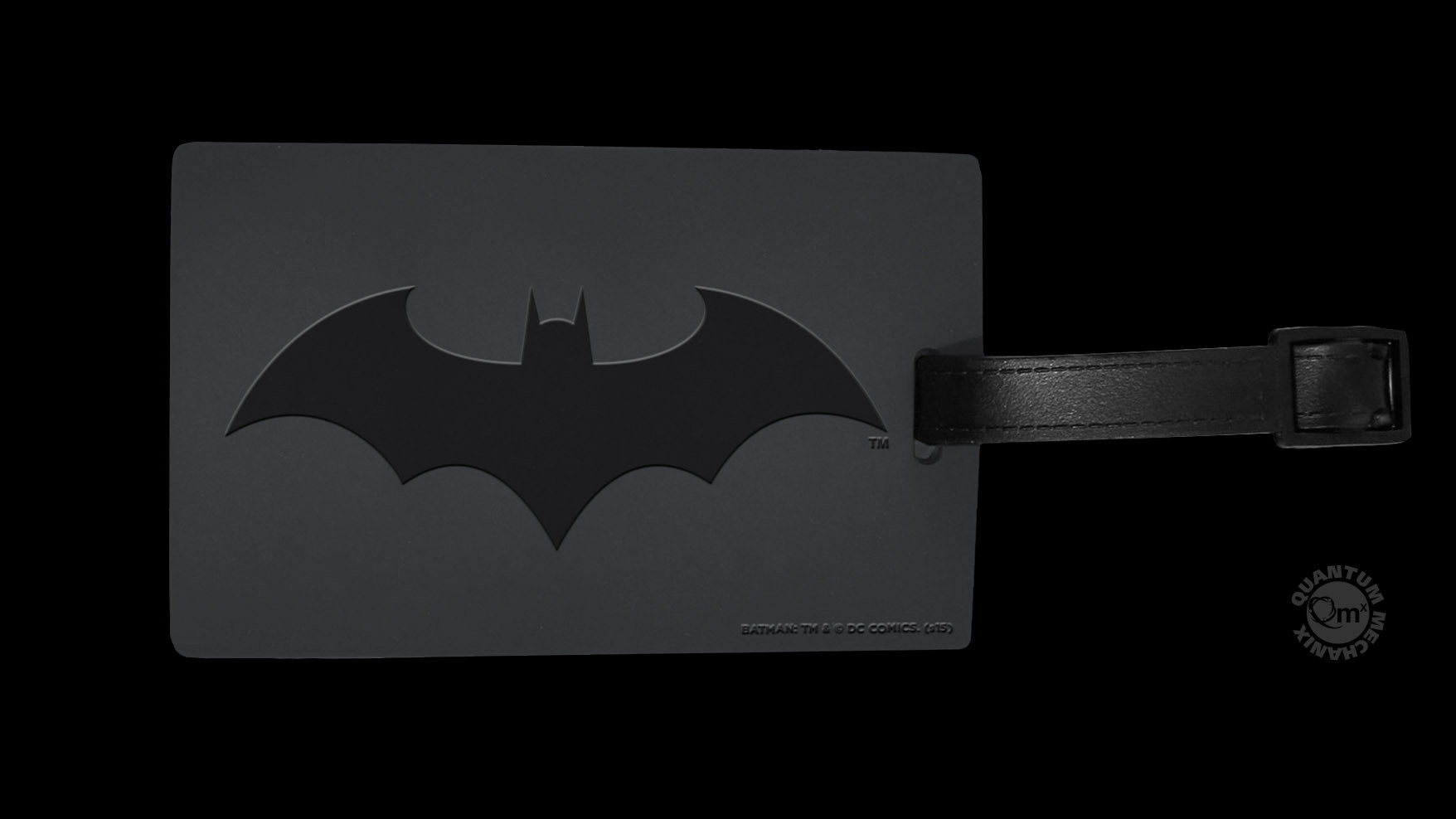 Firefly 14K Gold/Sterling Silver Leaf on the Wind Pendant ($39.95)
Be a leaf on the wind with this stunning gold and silver pendant, inspired by the plucky pilot in the sci-fi TV series Firefly. Measuring 5/8 inch, the world's tiniest Firefly is cast in sterling-silver plated metal and sits atop a 14K gold-plated metal leaf, itself measuring just under 2 inches. The pendant is presented in an ornate, velvet-lined wooden box and comes with a 24-inch, sterling-silver plated chain.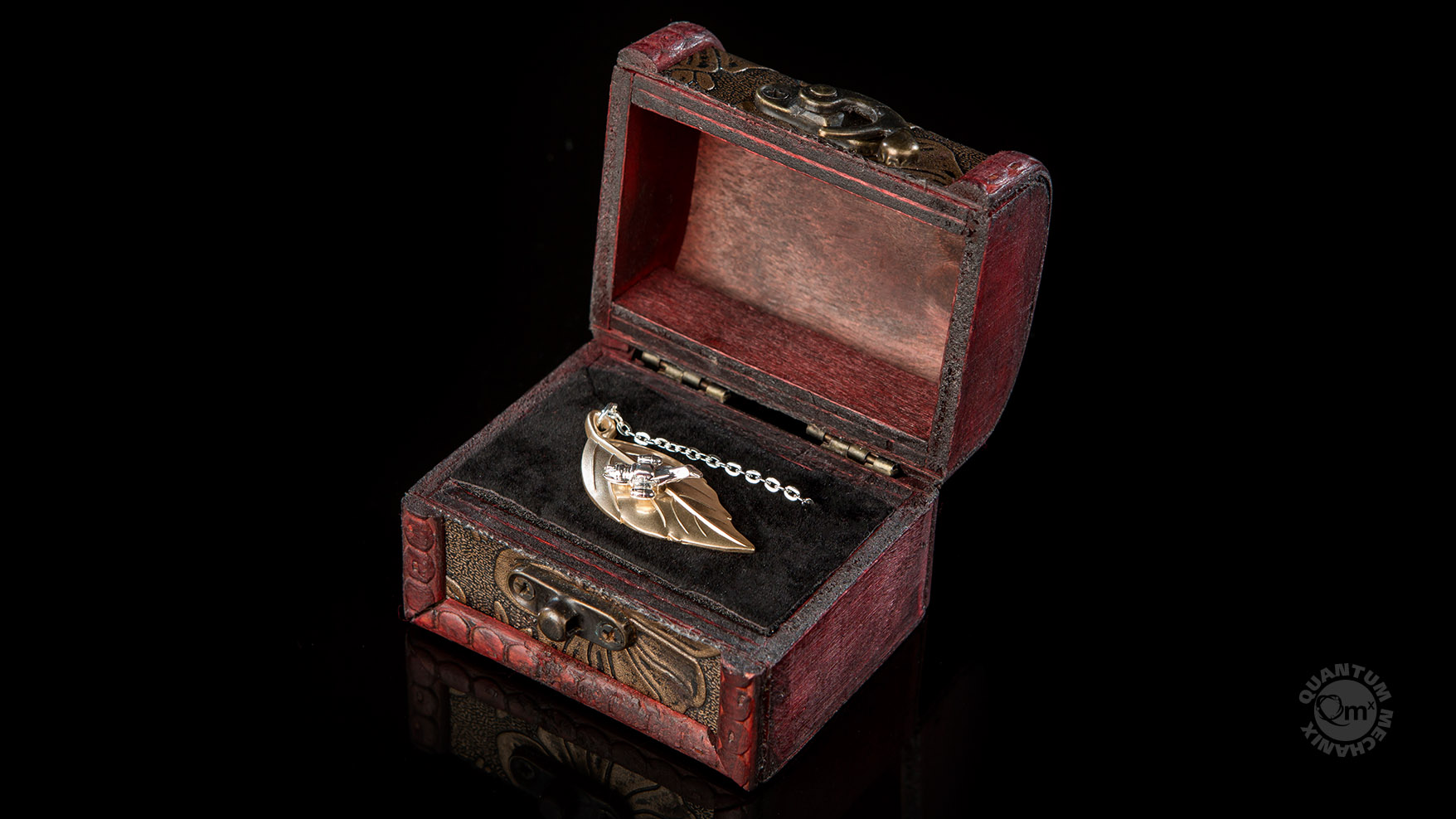 Firefly Jayne's Hat Replica ($24.95)
QMx is thrilled to offer an officially licensed replica of the laplander hat worn by mercenary Jayne Cobb in the science-fiction Western TV series Firefly. Our Jayne's hat is made using a pattern based on the on screen hat and is made of very soft acrylic yarn.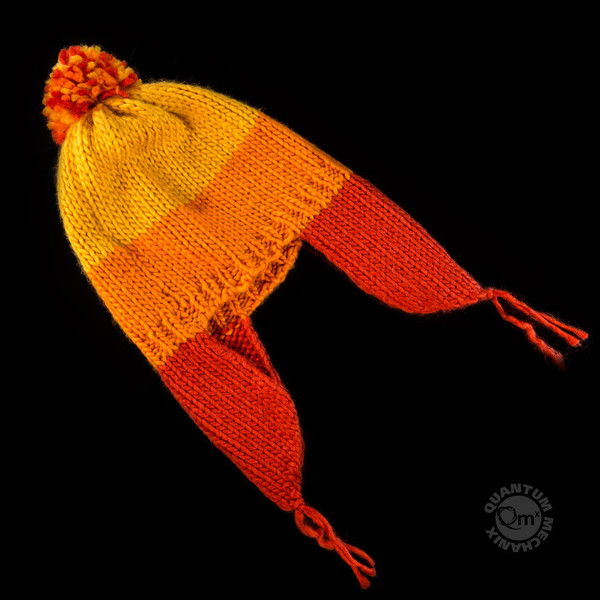 Firefly Online Big Damn Hero Premium Pack ($24.95 or $29.95 depending on t-shirt size)
Get all the goods in one convenient package! The Big Damn Hero Premium Pack bundles the Big Damn Hero Challenge Coin and Wash Lives T-Shirt together for one low price, coupled with a few extra SDCC-exclusive goodies: a 3-inch "Wash Lives" pinback button, a Wash Lives bumper sticker, a 3-inch "Big Damn Hero" pinback button, and a "Big Damn Hero" wristband.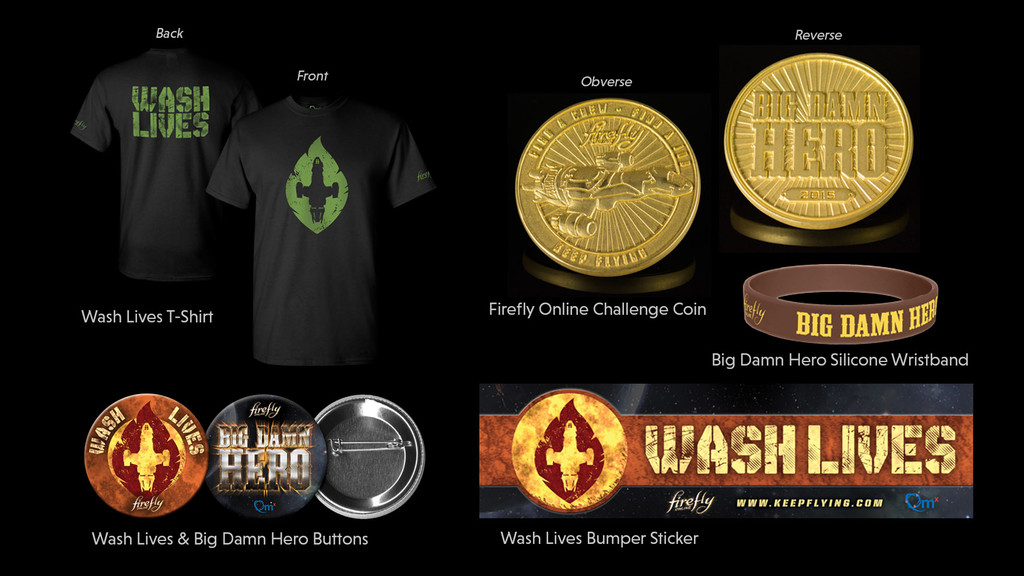 Firefly Online Challenge Coin ($9.95)
Mark your membership in the Firefly Online brigade with the Big Damn Hero Challenge Coin, a gold-plated commemorative coin produced exclusively for SDCC 2015. Featuring Serenity on one side and "Big Damn Hero" on the other, this beautifully detailed collectible is sure to become a must-have for Browncoats, FFO players and collectors alike.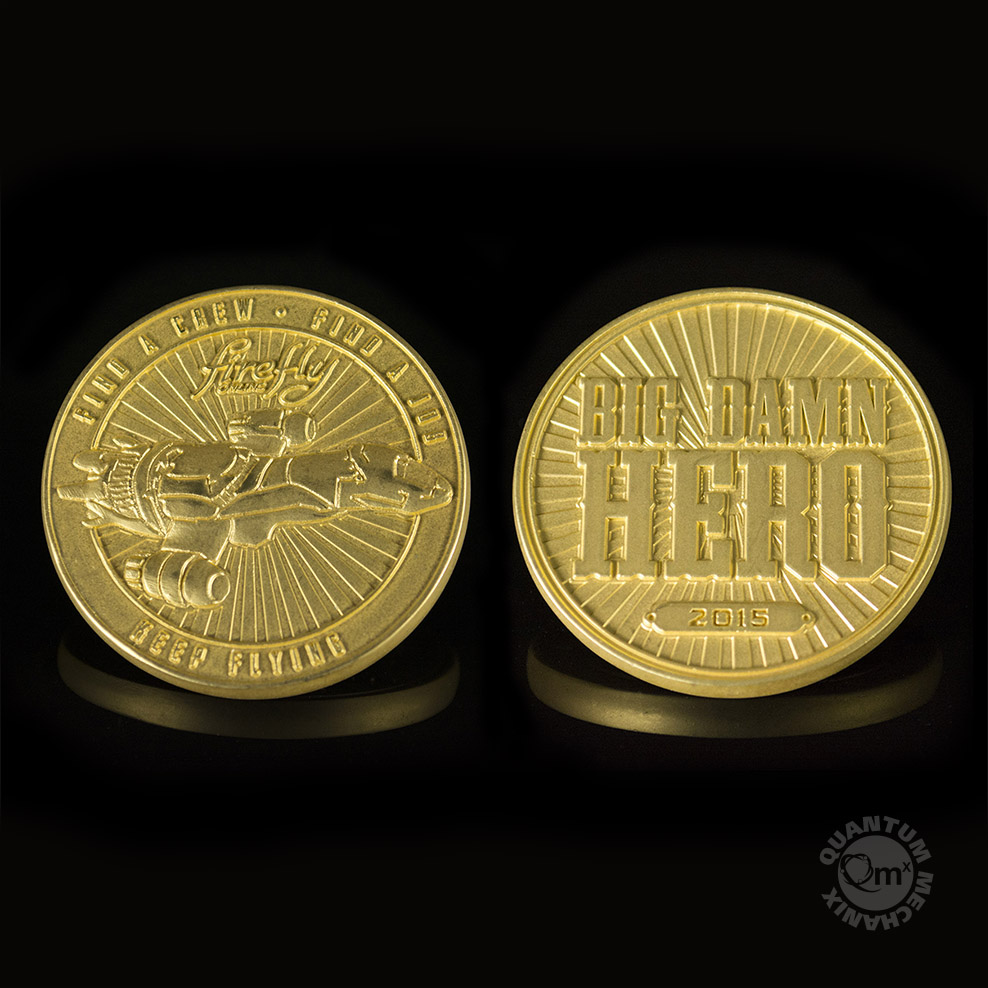 Firefly Online Wash Lives T-Shirt ($19.95)
Everyone's favorite Hawaiian-shirted pilot, Hoban Washburne, is back! Celebrate Wash's return with this unique design made exclusively for Firefly Online. Serenity's silhouette stands in contrast on a green leaf emblazoned across a black tee, with FFO's unofficial mantra, "Wash Lives", printed in block lettering on the back. Help spread the word while looking stylish at the same time. $19.95/$24.95 [2X & 3X].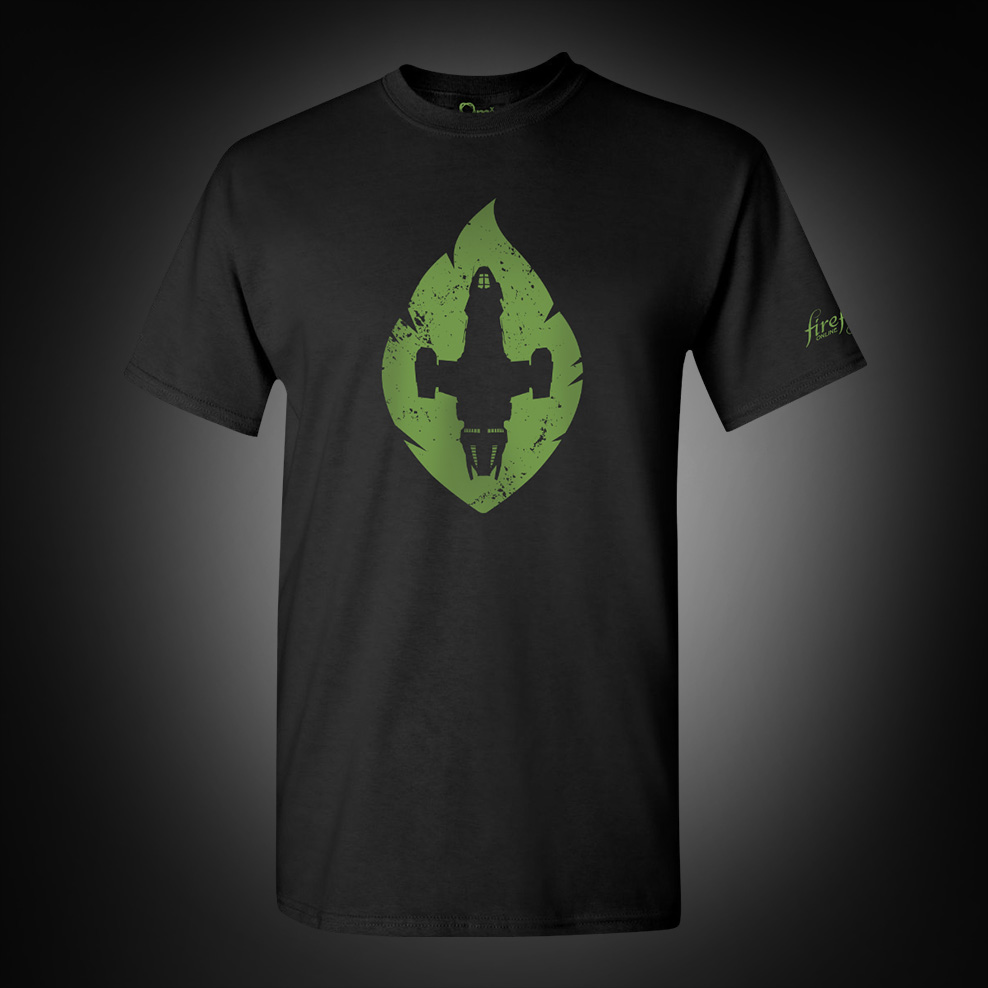 Firefly Polo Shirt ($24.95)
Looking for a more refined way to put your Browncoat pride on display? Look no further than our Firefly Polo Shirt, featuring an embroidered Serenity set against a black polo shirt. It's perfect for Casual Fridays at the office and beyond! $24.95/$29.95 [2X & 3X].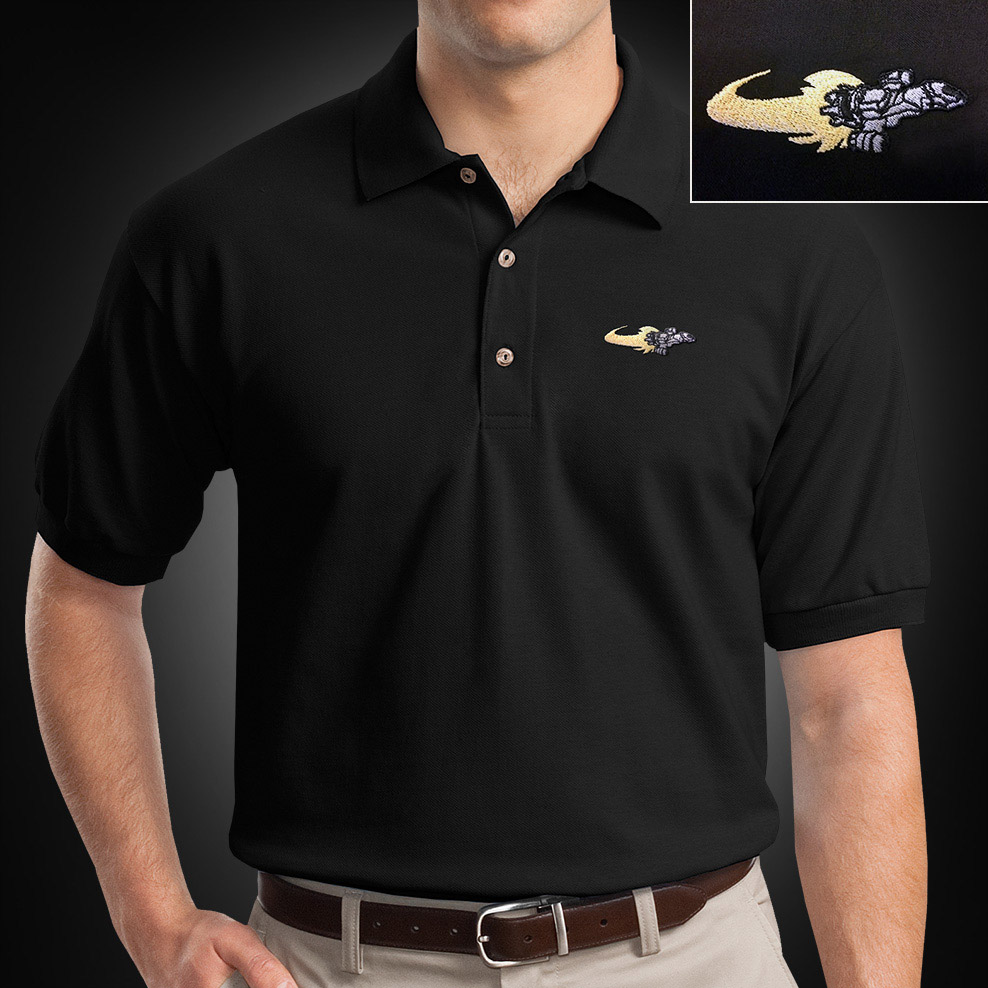 They'll also be giving away free swag all weekend at both the QMx booth or the Fox Booth #4229, like their Big Damn Hero buttons and wristbands. Here's a look at both: