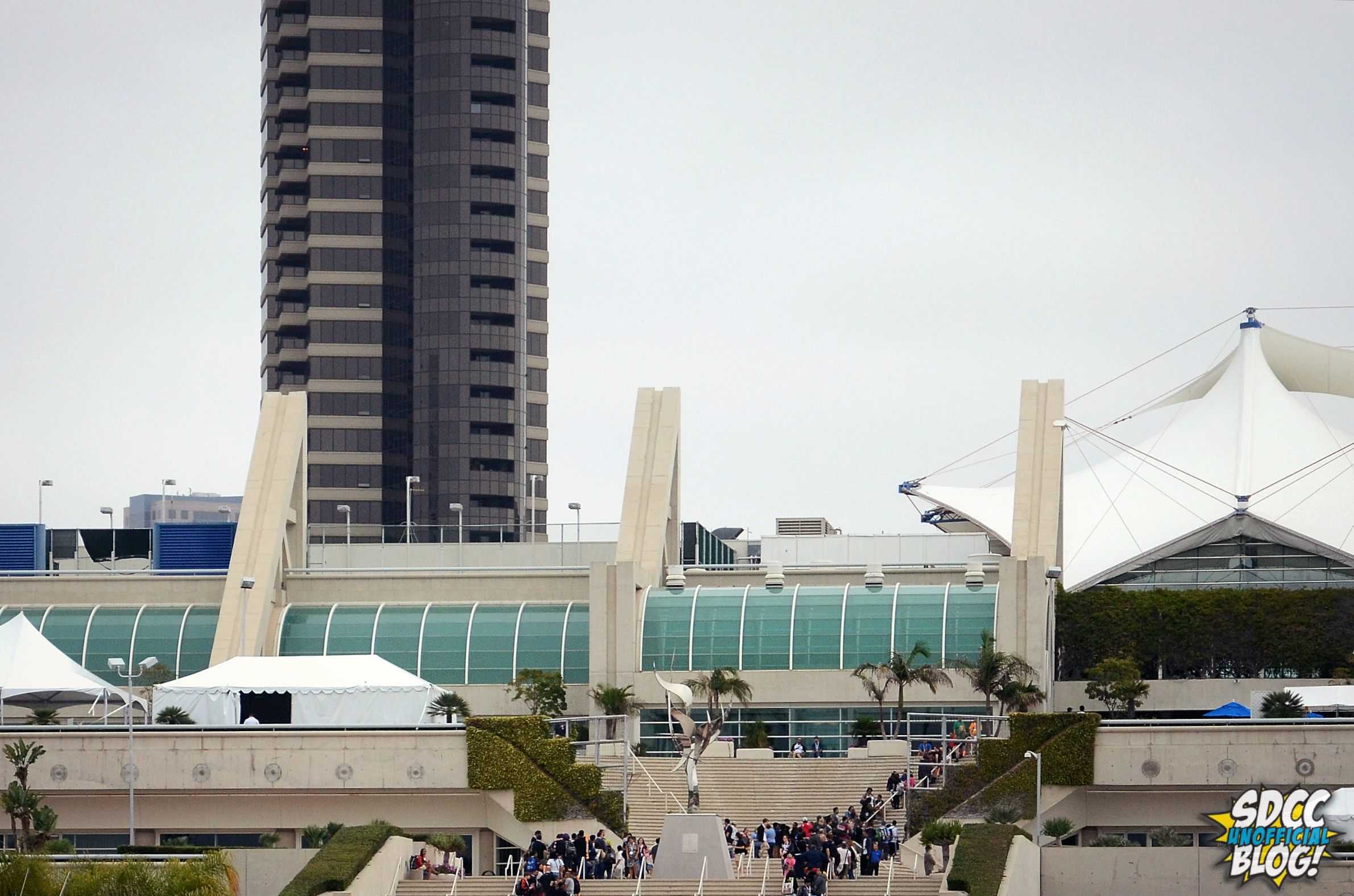 After months of contract negotiations to keep San Diego Comic-Con in San Diego past its scheduled 2016 contract, San Diego's Mayor Kevin Faulconer and Comic-Con International announced this morning that the convention is staying in San Diego through 2018.
"I am pleased to echo the Mayor's words that we are very happy to call San Diego home for the next two years," Comic-Con International's David Glanzer said. "While the process is not always easy, it was always productive."
This news follows months of contract negotiations, most of which was tied up in hotel rate negotiations that were described as "touch and go", as Comic-Con International and the city worked to keep both the current rate blocks and prices for attendees in check. They've secured 60,000 room nights in hotels in the new agreement, and thanked the hotel operators for working with them.
"Many of those hotels give their ballrooms to us to allow us to have additional programming. The hotels are very important to us and we are excited that we have this agreement," Glanzer said.
Comic-Con is a huge economic win for San Diego, as it generates $135 million into the economy and provides jobs for hundreds of workers.
"When San Diego competes, we win," Council Todd Gloria said in this morning's special announcement.
Although plans on the expansion to the convention center have stalled, Glanzer and Comic-Con International seem undeterred. "While its no secret that we have outgrown convention center space, our ability to expand into what I like to call the Comic-Con campus it is a direct result of these entities working together," Glanzer said.
Faulconer still seemed persistent that the convention center will eventually expand. "We will continue to grow, and Comic-Con will continue to grow with us in San Diego," he said.
"This truly is a San Diego tradition," Faulconer said.
Are you excited about San Diego Comic-Con staying in San Diego? Let us know in the comments.