The tents are up, the Comic-Con signs are installed, and the media companies have begun their glorious takeover of downtown San Diego buildings and spaces. We took a quick walk around SD this Sunday afternoon to see some of the installations hitting downtown!
While San Diegans were cheering on the U.S. Womens National Team in the World Cup finals…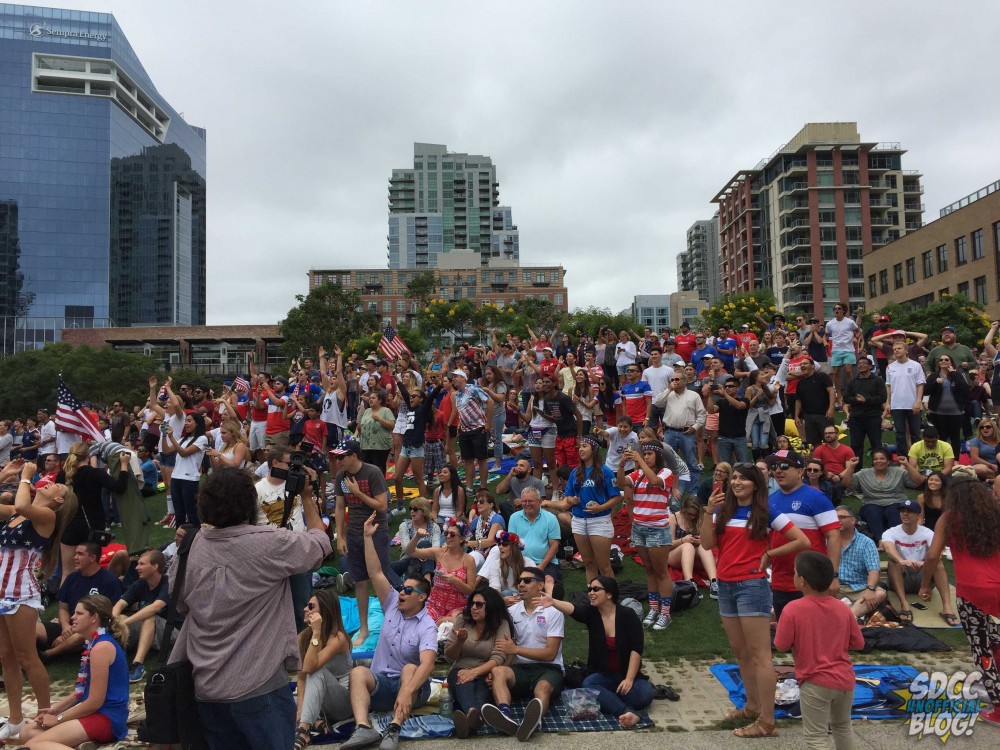 …we were scouting around Petco Park to see what else may be in place. We found some displays for the Nerdist Conival:
There were MUPPETS!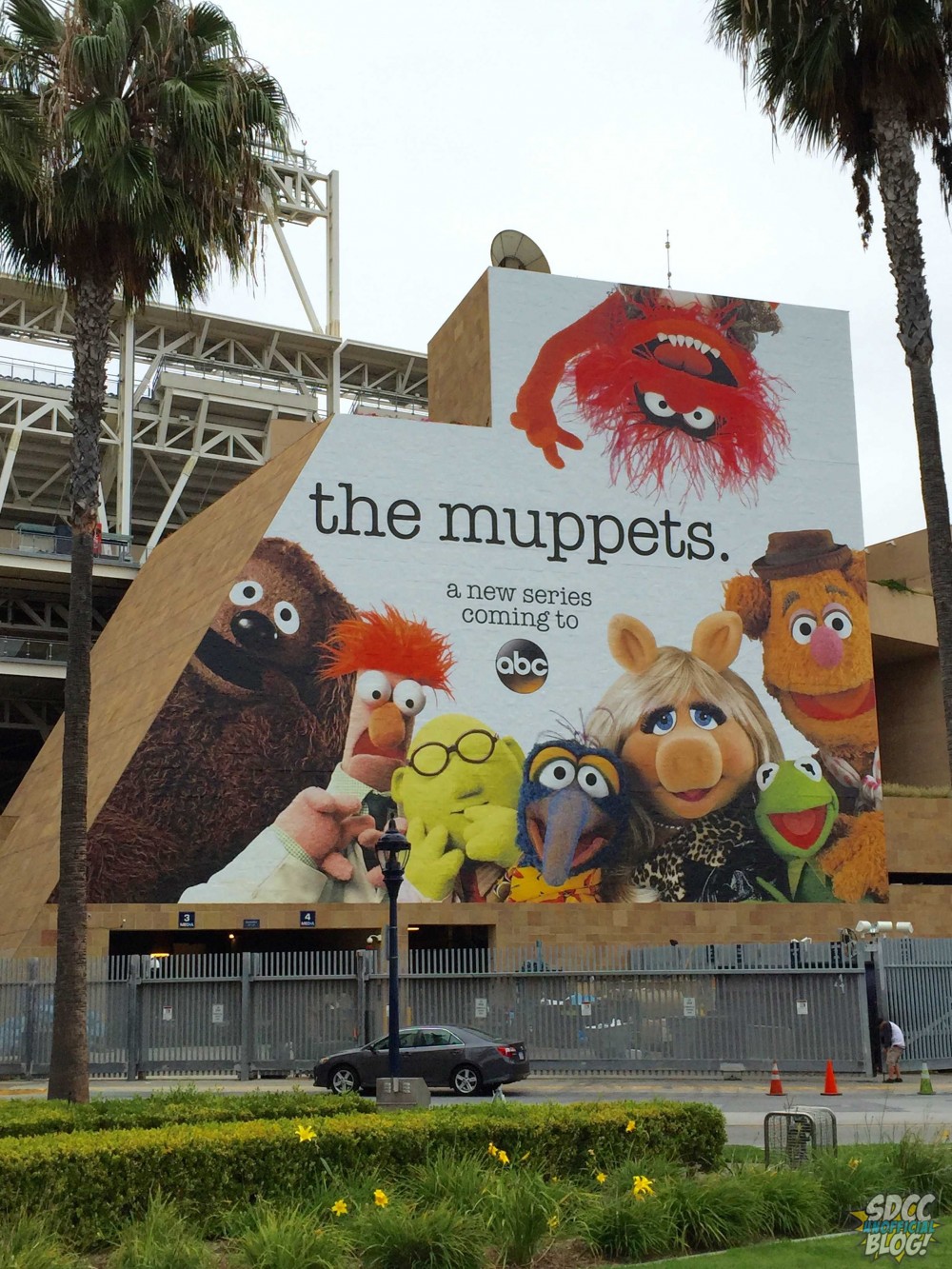 Emma from Once Upon A Time made a big splash on social media, even though the wrap wasn't quite done: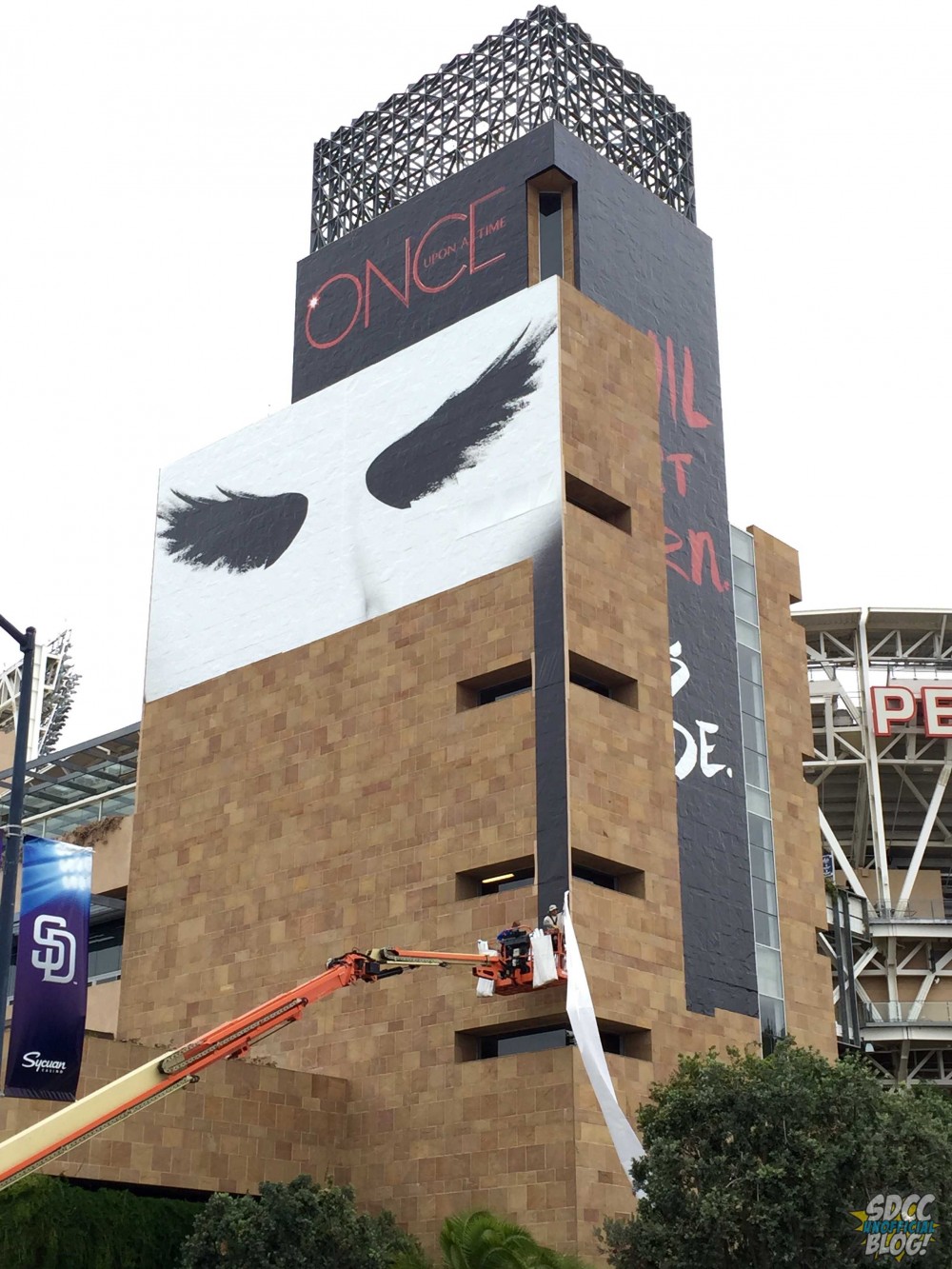 NBC seems to be constructing some sort of alien landing pad near the Tin Fish (see our article for more details):
Minority Report and The Strain are on the Hilton Bayfront (with the Hall H tents!):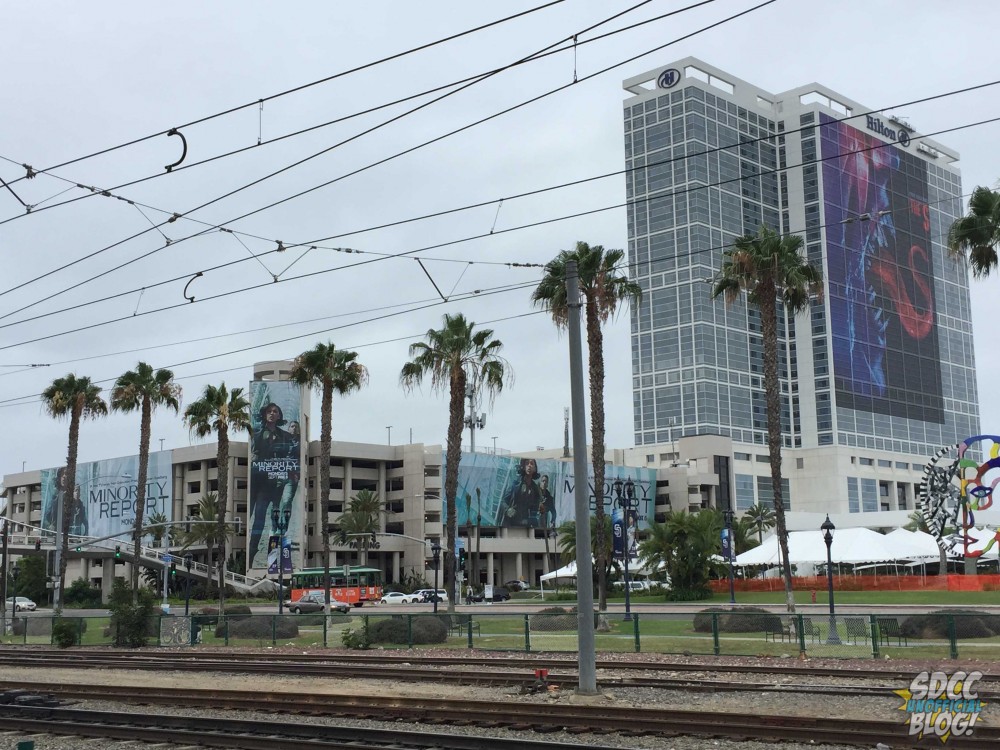 Meanwhile, at the Marriott Marquis, The Last Ship has docked.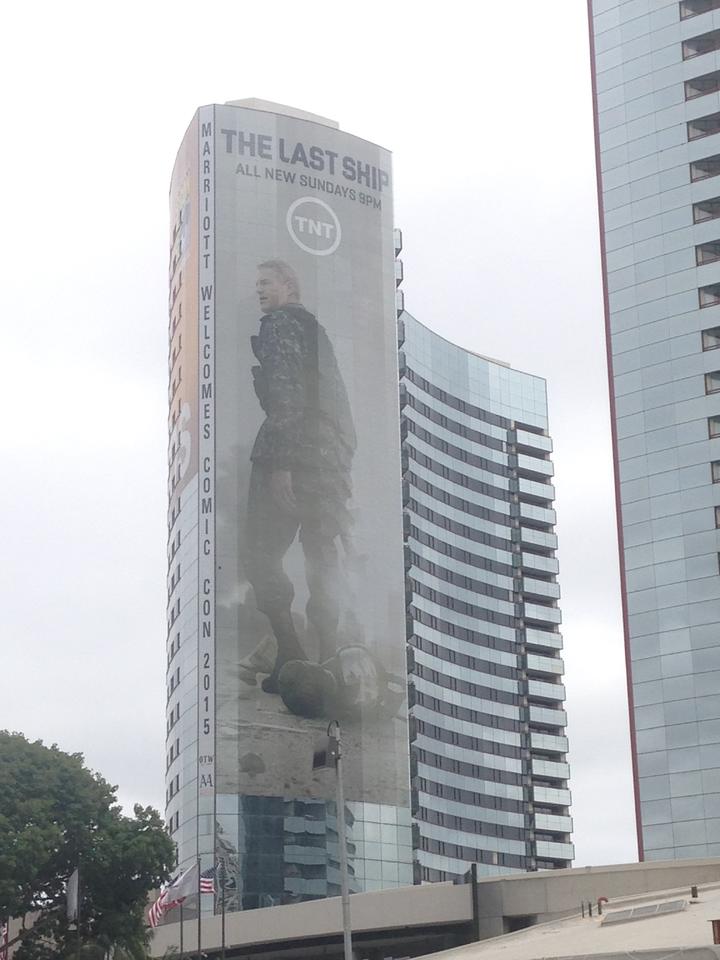 Also on the Marriott is the man taking over every square inch of San Diego this year — Conan!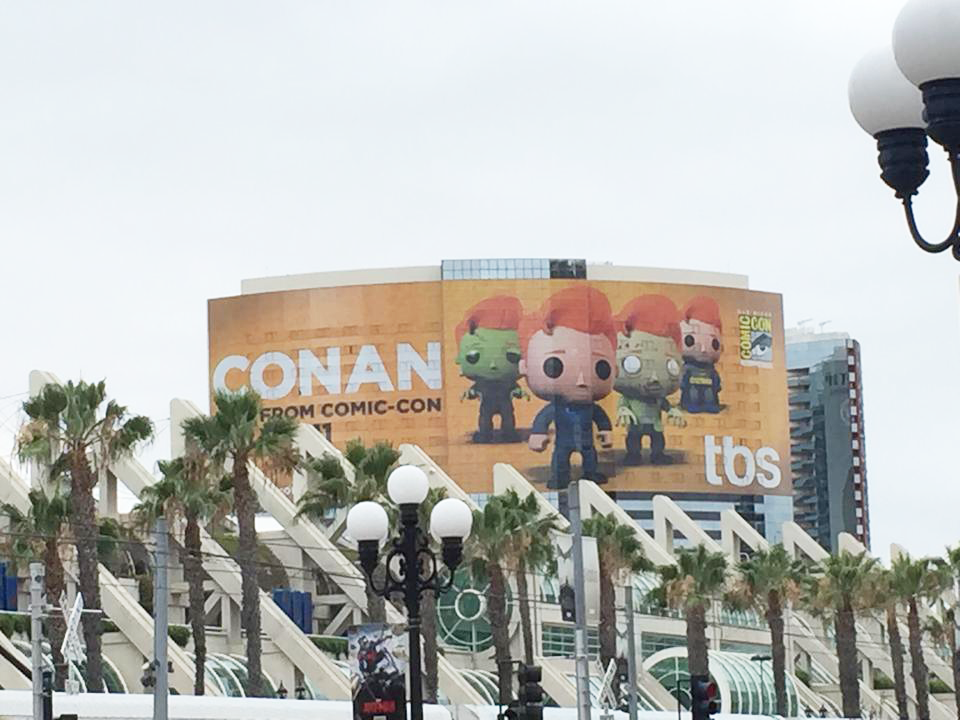 And, indeed, the Vikings wrap on Petco Park says this: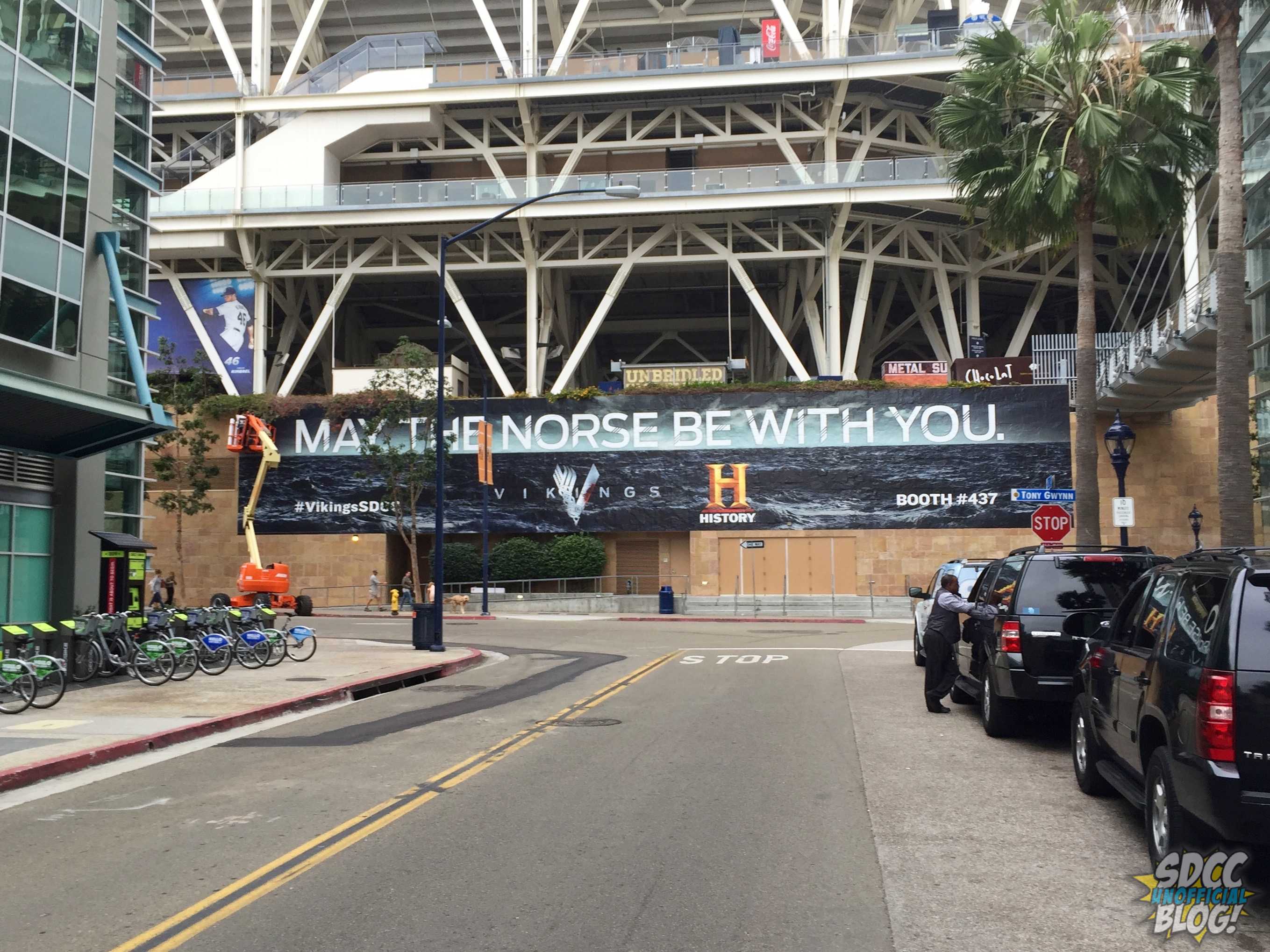 May the Norse Be With You! What are you looking forward to seeing in person THIS WEEK? Leave a comment below!