This will be your go-to post about the annual Petco Park Interactive Zone, which we will update as more information is received.
Scheduled in the Interactive Zone so far are:
WB's Point Break with CineTransformer
The CineTransformer trailer has been in the Interactive Zone in past years promoting Gravity and Final Destination 5. Most recently, it was at WonderCon showing the San Andreas trailer. This year the CineTransformer returns to Comic-Con in conjunction with Warner Bros. for special promotion of the upcoming film Point Break. The trailer will be open Thursday through Sunday, 9AM – 5PM.
Scream Queens Mega Scream Drop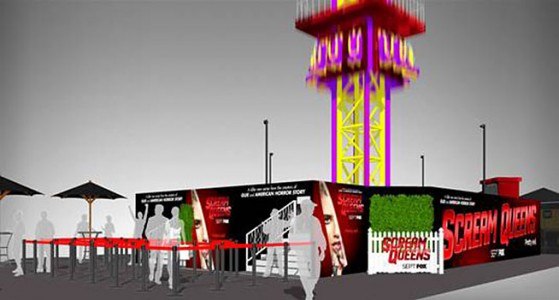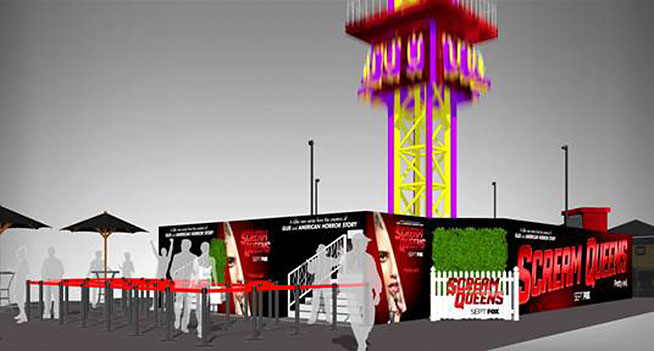 The Mega Scream will drop fans 120 feet, and capture a shareable social media at the same time, so that you can share the terror with all of your friends. The ride will be operated by workers dressed as Kappa House Sorority girls, as in the show, and their fraternity boyfriends, and they'll be passing out Scream Queens swag. You can catch a ride Thursday-Sunday from 10AM-6PM daily.
Gotham Villainous 3-D Photo and Gates of Hell
Gotham fans go gothic with the opportunity to pose in a special 3-D photo with their favorite series villains (The Penguin, The Riddler, Selina Kyle and Mr. Freeze, among others). In addition to sharing their most villainous pose with friends and family – special Gotham-branded premiums will be giveaways through the day – and you never know which of your favorite actors from the series may stop by in person! Follow @Gotham on social media to find out when Gotham cast will be making appearances at the experience. Also in the lot will be a 12' tall sculpture, "The Gates of Hell", from show.
The Gotham activation will be open Thursday through Sunday, 10AM-8PM.
Namco Dark Souls
A massive, 30×30 statue for the game Dark Souls.
The Peanuts Movie
Visit Snoopy's giant doghouse, pick up Peanuts movie giveaways, ride an inflatable slide, and snap Snoopy selfie with beagle puppies!
Alienware #ALPHATOUR
Comic-Con attendees will be some of the first fans in the world to get an exclusive hands-on demo with the hotly anticipated console at the all new Alienware Alpha mobile gaming vehicle, complete with eight Alienware Alpha gaming stations, photo booth and chances to win some Alienware loot. More information at: alienwarealphatour.com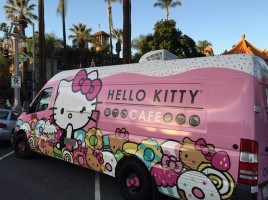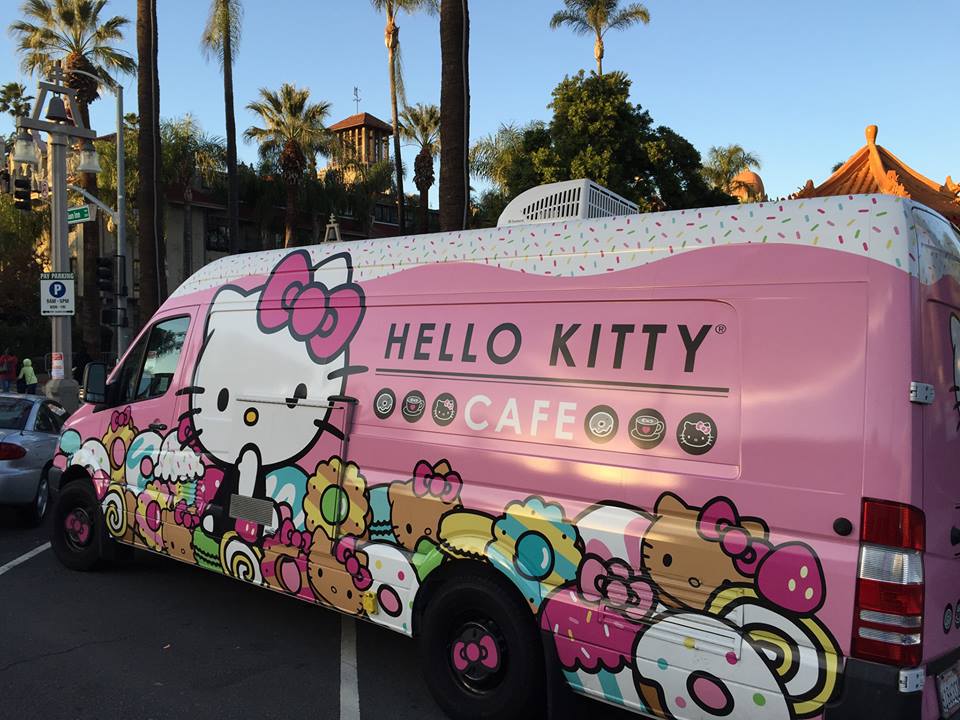 Hello Kitty Cafe Food Truck
Serving up adorable goodies! Read more in our article.
The truck hours are:
Wednesday, July 8: 6PM – 9PM
Thursday July 9: 9:30AM – 7PM
Friday July 10: 9:30AM – 7PM
Saturday July 11: 9:30AM – 7PM
Sunday July 12: 9:30AM – 5PM
Other food trucks:
– Stuffed! SD (#StuffedSD)
– The Currywurst Truck of San Diego
– The Grilled Cheese Truck
– Super Q
–  Totino's Food Truck (#TotinosTakeover)
What are you most looking forward to seeing this year in the Interactive Zone? Post below in the comments!