It's almost here! It's almost here! And as such, this is the last edition of Under the Tents (probably) until after the convention. But we've got last minute updates on everything from Edward Scissorhands and Teen Wolf, to how to catch Snoopy and R2D2 taking to the skies at the convention.
Here's a look at the news you might have missed:
Entertainment Weekly brings us news on an SDCC Teen Wolf DVD exclusive.  Available at the MTV booth, you can buy a limited edition Teen Wolf Season 4 DVD set with a shirtless Derek cover.  Availability is limited, so get yours while supplies last.
The California Browncoats posted on Facebook their schedule of events for SDCC 2015.  Appearances at the booth include the Firefly costume designer, graphic designer, cast member Alan Tudyk, and other Firefly themed guests.  Check out the page for all the details.
The Business Wire has the scoop on Archie Comics creator signings at San Diego Comic-Con booth #1829.  They are going to have signings each day of the convention for a variety of Archie Comics titles.  Check out the link for the specifics.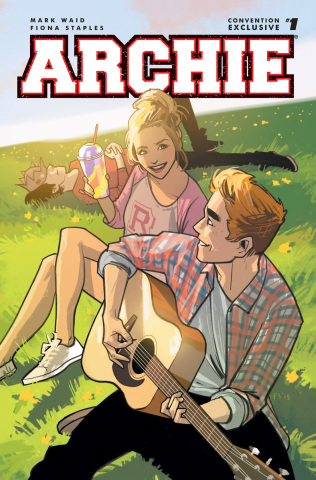 Comic creator Otis Frampton showed previews on Twitter of his work for the How It Should Have Ended Villain Pub events taking place during Comic-Con.
Some of the pieces I created for the How It Should Have Ended Villain Pub events at SDCC this week. #HISHE pic.twitter.com/VIGw6AYDXl

— Otis Frampton (@otisframpton) July 6, 2015
Entertainment Weekly also has news on a Edward Scissorhands exclusive limited edition lithograph will be available for sale at the Fox booth at SDCC.  This is in conjunction with their taking preorders for the 25th Anniversary Edward Scissorhands DVD and Bluray release coming on October 13th.

Jeremy Ketner posted on Twitter a reveal of another hand-painted vinyl figure for the Martin Hsu Dragon Pup Artist Series available at San Diego Comic-Con 2015 booth #4530.
Golden Dragon Pup – Hand-painted vinyl figure.
Exclusively available at @MartinHsu SDCC Booth #4530 #SDCC2015 pic.twitter.com/oRK3tNrTSR

— Jeremiah Ketner ジェルマイア ケトナー (@smallandround) July 6, 2015
Vinylmation World posted on their site that a 1/6 scale prototype of the Millennium Falcon from Hot Toys will be on display at SDCC 2015 booth #1929.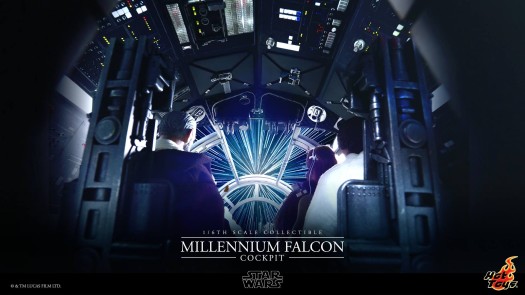 Actress and visual artist from Germany, Pia Thrasher posted on Twitter that her artwork for the art show is ready to go for Comic-Con.
Woot, they're tagged and bagged in their protective sleeves and ready for display! #SDCC #ArtShow @SD_Comic_Con pic.twitter.com/xtnXmwEmMx

— Pia Thrasher (@PiaThrasher) July 6, 2015
LEGO has posted on Twitter their list of events for San Diego Comic-Con, all of which we have reported on except the newest information, the Lego video games demo.  These will be taking place Thursday-Saturday at 9:30am – 7:00pm and Sunday 9:30am – 5:00pm.
Heading to @Comic_Con? Don't miss any of the #LEGOSDCC action! http://t.co/JEm9iqEsUM pic.twitter.com/zX2L4Yfka3

— LEGO (@LEGO_Group) July 6, 2015
IGN has our first look at Robert Kirkman's SDCC poster for comic book turned TV show, Outcast.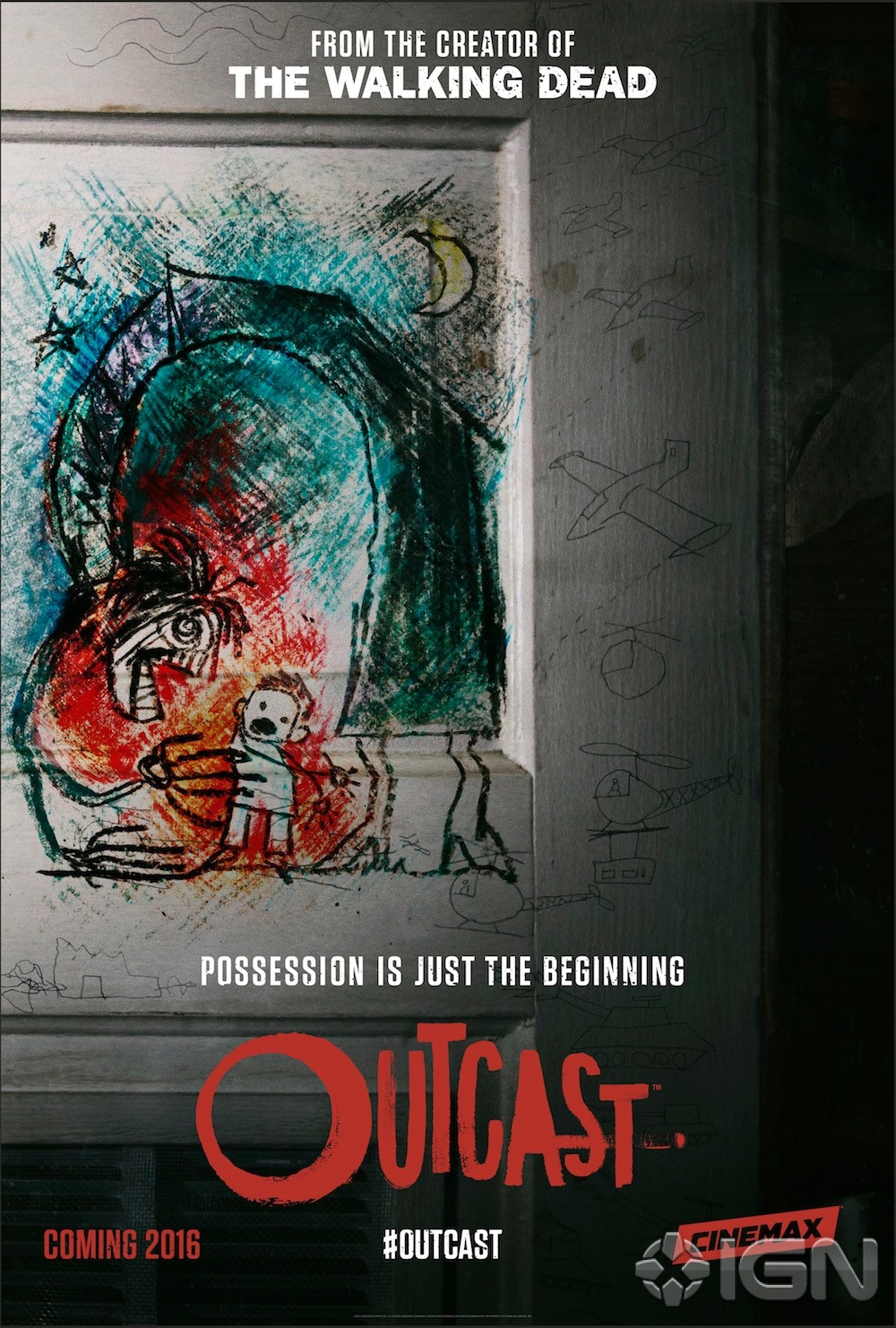 Geeky Hooker has posted on her site the last two of her critter's for SDCC 2015.  Say hello to an adorable Star Lord and Groot.
The Silly Symphony Collection, a 16-record set, starts pre-order at the D23 EXPO 2015 in August. To kick off the promotion, a very limited number of high-quality postcard sets were printed, and the first (of three) will be distributed at SDCC. The Skeleton Dance postcard will be distributed by a three-person team at random locations throughout the con – 300 a day.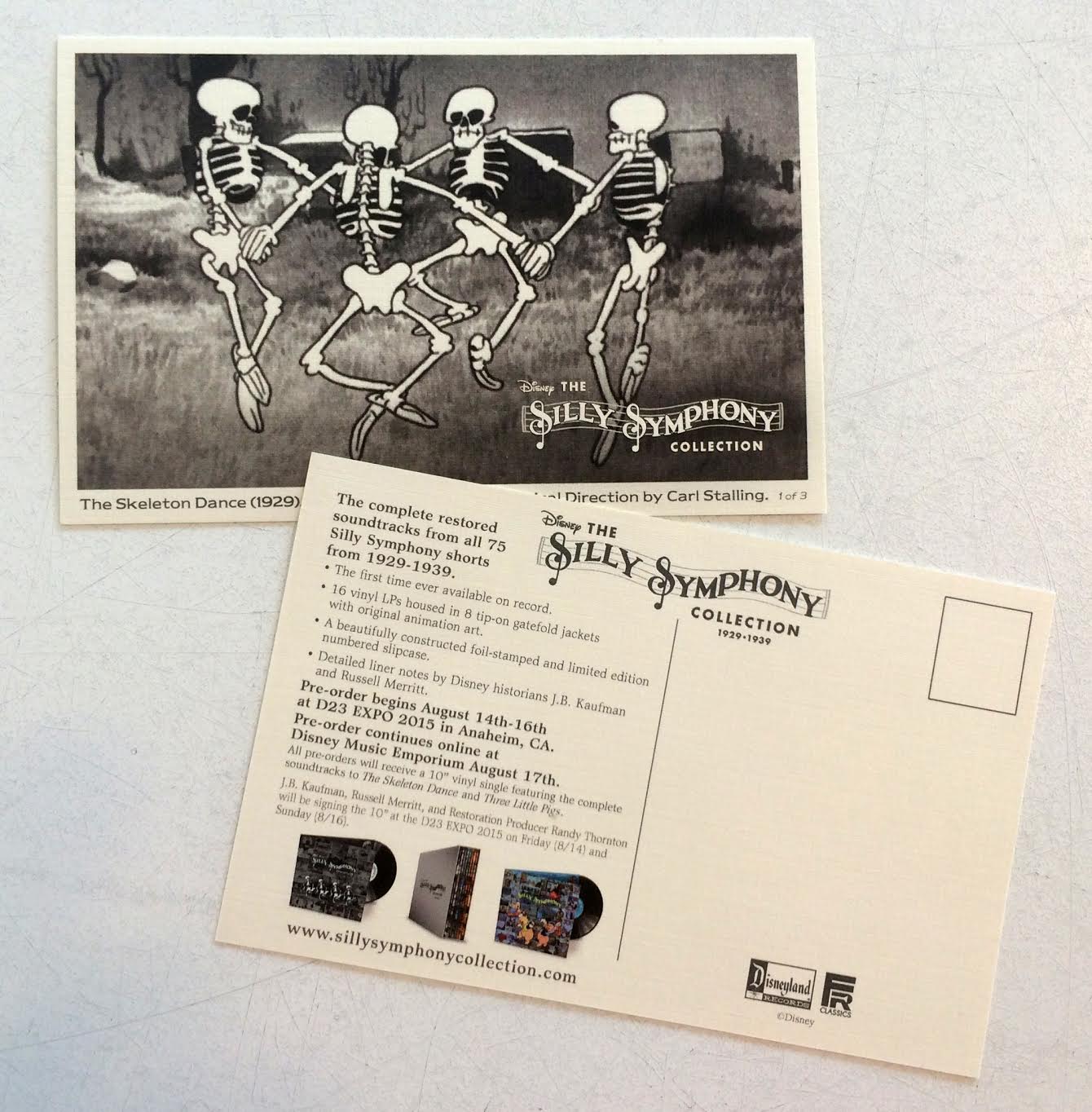 Frank Forte will be releasing two SDCC exclusive prints.  The first is Molly's Nightmare limited to 50 prints and the second is The Cartoon Cat limited to 100 prints.  The prints measures 18″ x 24″, are hand number, signed, and thumb printed, and will sell for $100 each.  They will be available for purchase booth #1528.
Artist Mike Mitchell will be debuting 12 new prints to SDCC 2015 as well as bringing a handful of recently released prints. he'll also have a fun little "Boycott" tote bag, and a very limited amount of shirts.  You can find him at the Nucleus Gallery booth #2643.
3D Retro will be bringing David Chung (The Chung!)'s Finger-Crab Sofubi 2-Packs to Comic-Con.  Traditionally given to friends and families during the Lunar New Year, which also happens to be Finger-Crab season, these adorable little crustaceans are meant to bring you happiness and good fortune. Humanely fished out of the shores of Japan, these Finger-Crabs have been carefully packaged and preserved for you to enjoy on any occasion. Packed with 2 Finger-Crabs per pack make sure to share your good fortune with someone.  They will sell for $8 and will be in limited supply.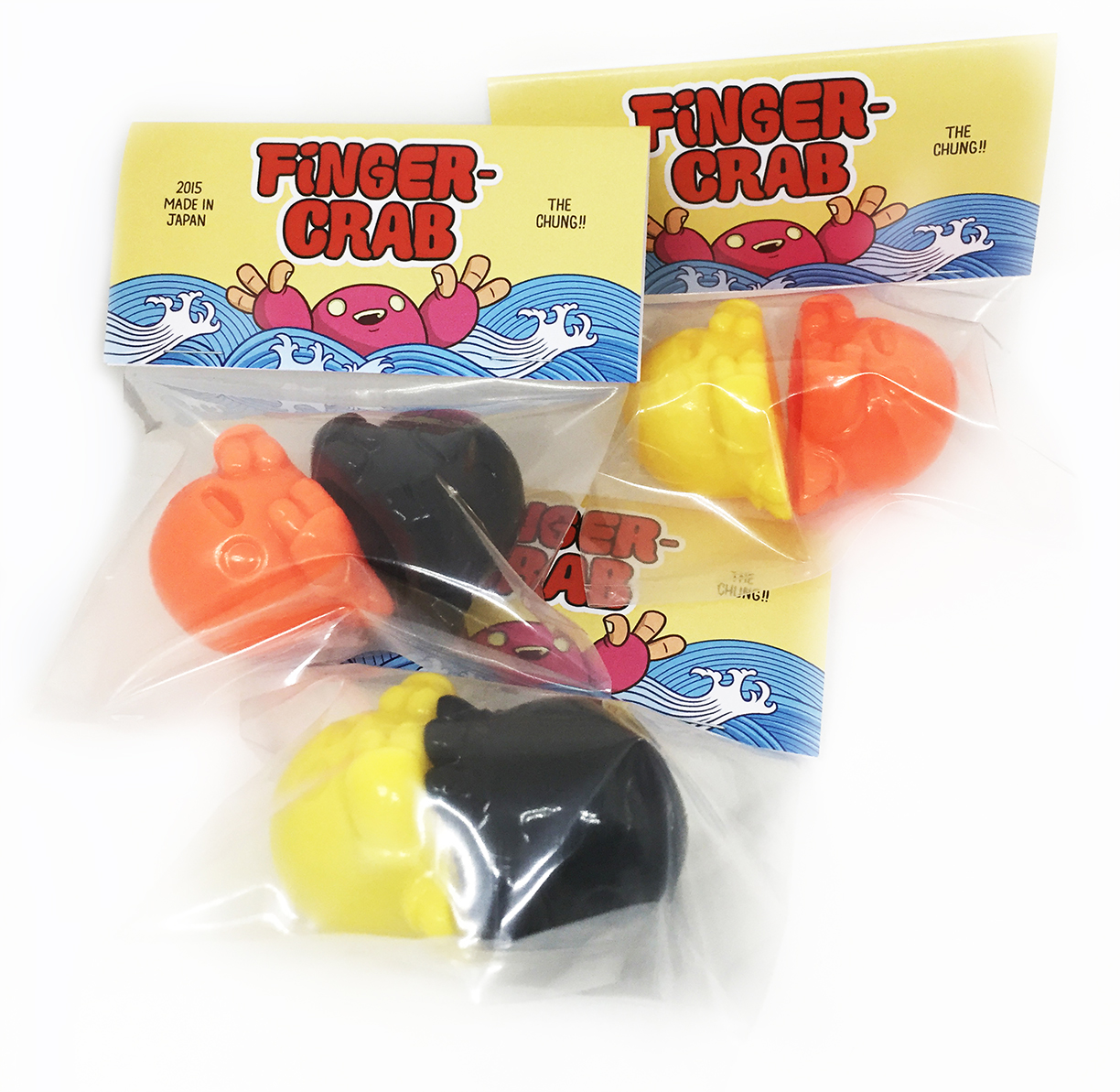 Otto Dieffenbach, who last year had a flying TARDIS, is bringing two new creations this year to Comic-Con that will be taking to the skies in the South Embarcadero behind the convention center: Flying Snoopy and Flying R2-D2. Here's a look at both:
Anything we missed? Let us know in the comments, drop us a line or tweet us at @SD_Comic_Con.