We are six days away from San Diego Comic-Con 2015.  In case you missed it, Nerd HQ tickets went on sale and sold out this morning.  For many of us, that was the last hurdle for making our schedules.  Included in this edition of Under the Tents are a contest, exclusives, freebies, toy previews, panel info, and art available for purchase.  Enjoy our latest edition and remember that after all the stress and craziness, Comic-Con is fun.
Here's a look at the news you might have missed:
Gallery Nucleus posted on their website an updated list of exclusives they will have at their booth #2643 at SDCC.  So far they have two shirts and five prints listed with "more to come."  Exclusives listed so far include work by Junko Mizuno, Sarah Kipin, Jed Henry, Alex Ahad, Drake Brodahl and more.
Thanks to Comic Book Resources, we can now get to the real meat of what's important at Comic-Con.  KFC posted on Facebook that they will have a free comic book of their this year at the convention.  This will be Colonel Sanders' return to marketing after a 21 year absence.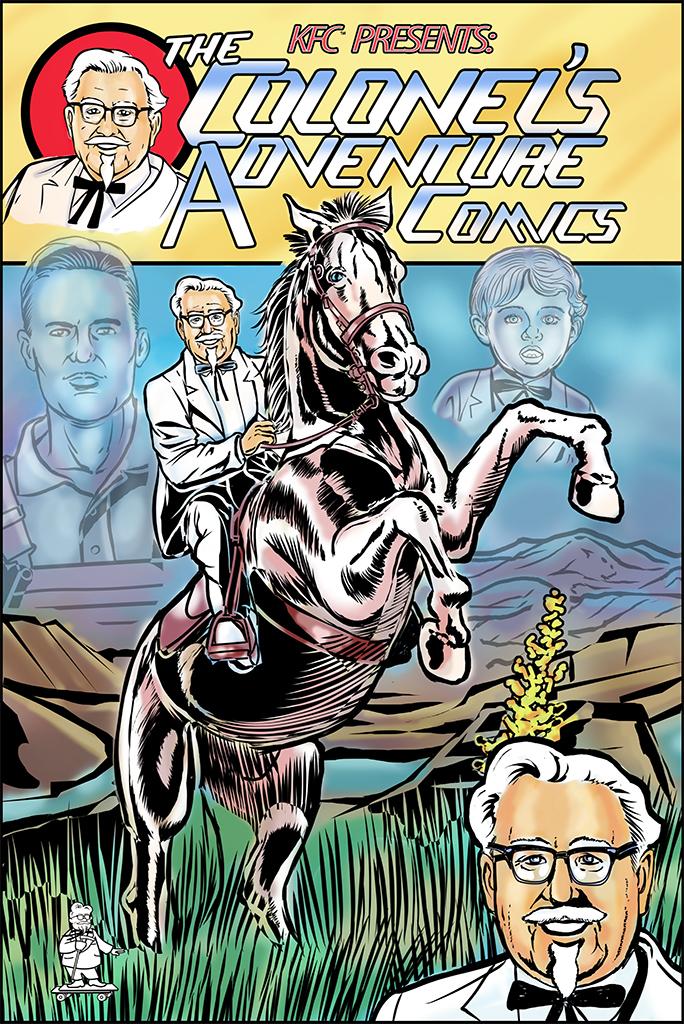 SpankyStokes now has the full reveal on the Sket, Bait, Medicom "Sketracha BE@RBRICK."  The much loved Sriracha hot sauce has been turned into an exclusive two pack of their 100% (2.75″) and 400% (11″) sizes.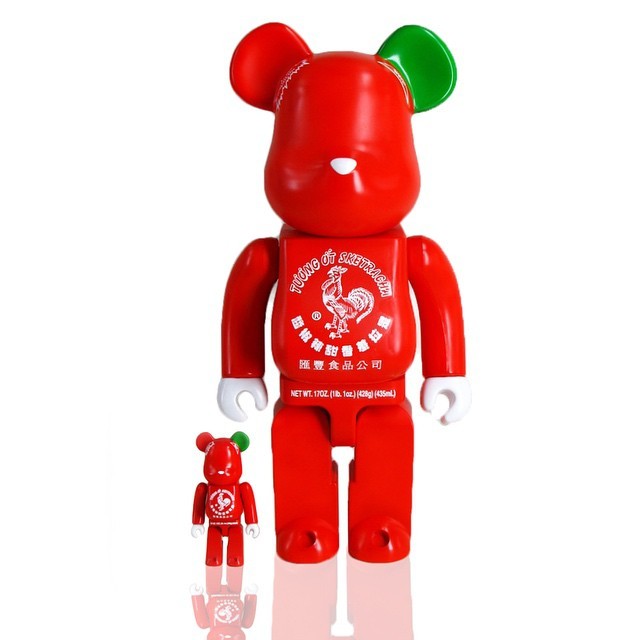 Entertainment Weekly posted a preview of some upcoming McFarlane Toys Game of Thrones construction sets.  They will be available for preview at SDCC and available for purchase in the fall.  The first to be revealed is the Iron Throne Room set which will come with initial basic pieces to make the set then then add-ons can be purchased to make the scene true to Game of Thrones scale.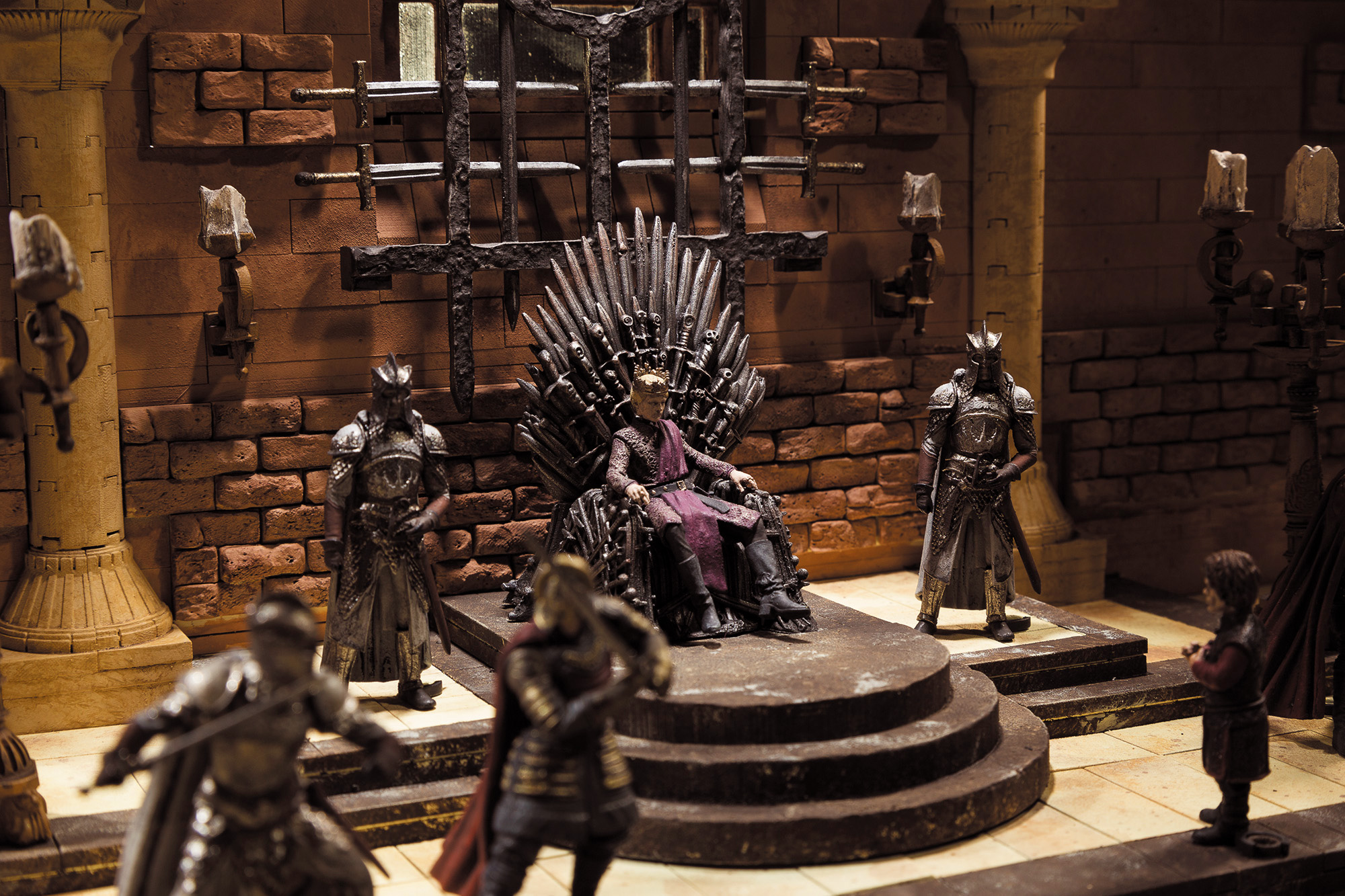 Collider News posted on Twitter a contest to win passes to see an early screening of The Gallows during SDCC 2015.  Check out the tweet for entry details.
Going to #SDCC? Enter to win passes to an early screening of 'The Gallows' (don't let the theater setting scare you): http://t.co/n83MMLwqVf

— Collider (@Collider) July 1, 2015
Geeky Hooker posted on her site that there is another critter joining ranks of her critter army she will unleash at San Diego Comic-Con via a social media type scavenger hunt.  This one is a Game of Thrones white walker and truly captures the creepiness while still being kind of adorable.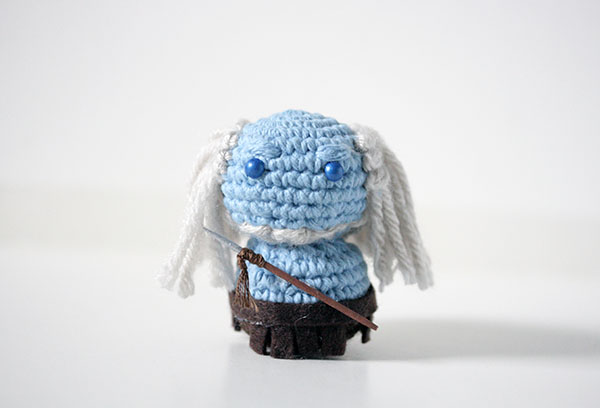 RangerCrew posted on Facebook all the Power Ranger and Power Rangers Dino info for San Diego Comic-Con you could possibly want.  This post has information on the panel, photo ops, signings, exclusives, a periscope Q&A and a special Power Rangers RDIO Channel.
Tom Hodges shared on Instagram that he will have Disney princess sketches available for sale at Comic-Con for $20 each.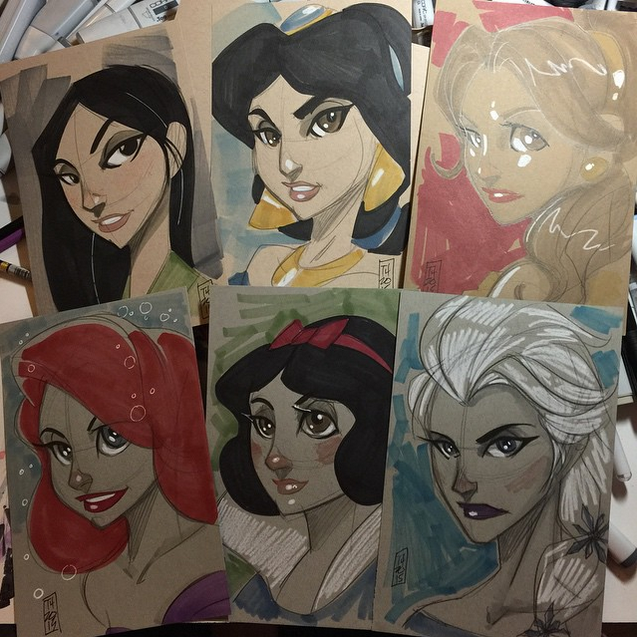 J. Michael Straczynski and some fans (including us) had a disturbing Twitter exchange that his Sense8 panel at Comic-Con 2015 will not include any of the cast because Netflix "doesn't support SDCC."  That is some disheartening news to say the least.
@notanastronomer @sense8 None of the cast or other crew are doing SDCC, Netflix not allowing it, marketing dept. doesn't support SDCC.

— J. Michael Straczynski (@straczynski) July 1, 2015
Flat Bonnie is teaming up with Giant Robot to bring another exclusive to SDCC 2015.  This is Manny the Sloth doing a little cosplay of his own as Star Wars' Chewbacca, or ChewLoth.  ChewLoth is 10″ tall and will be signed and individually numbered, and though we don't know exactly how many, it will be limited.  He comes with an adoption certificate, button and sticker.  You can find him at booth #1729.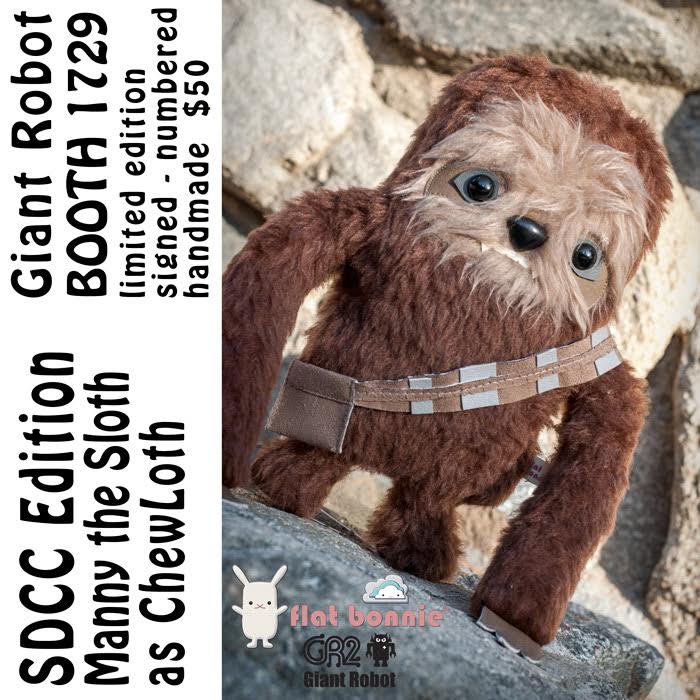 New England Comics will be bringing The Tick exclusives with them to Comic-Con booth #1807.  They have a shirt, a mug, a tote, and 12 different limited prints.
Applehead Factory is excited to reveal the details of their Teddy Scares 2015 San Diego Comic Con exclusive! This year, an 8" Edwin Morose Coffin will be made available exclusively at the event.  Entombed in his coffin packaging and a bed of dead roses, Edwin is bound in a bright orange straitjacket with a numbered pin and certificate of authenticity. If you reach your finger in his chest, you can remove his broken heart. He is limited to only 195 pieces. The Teddy Scares will be at Booth #4923.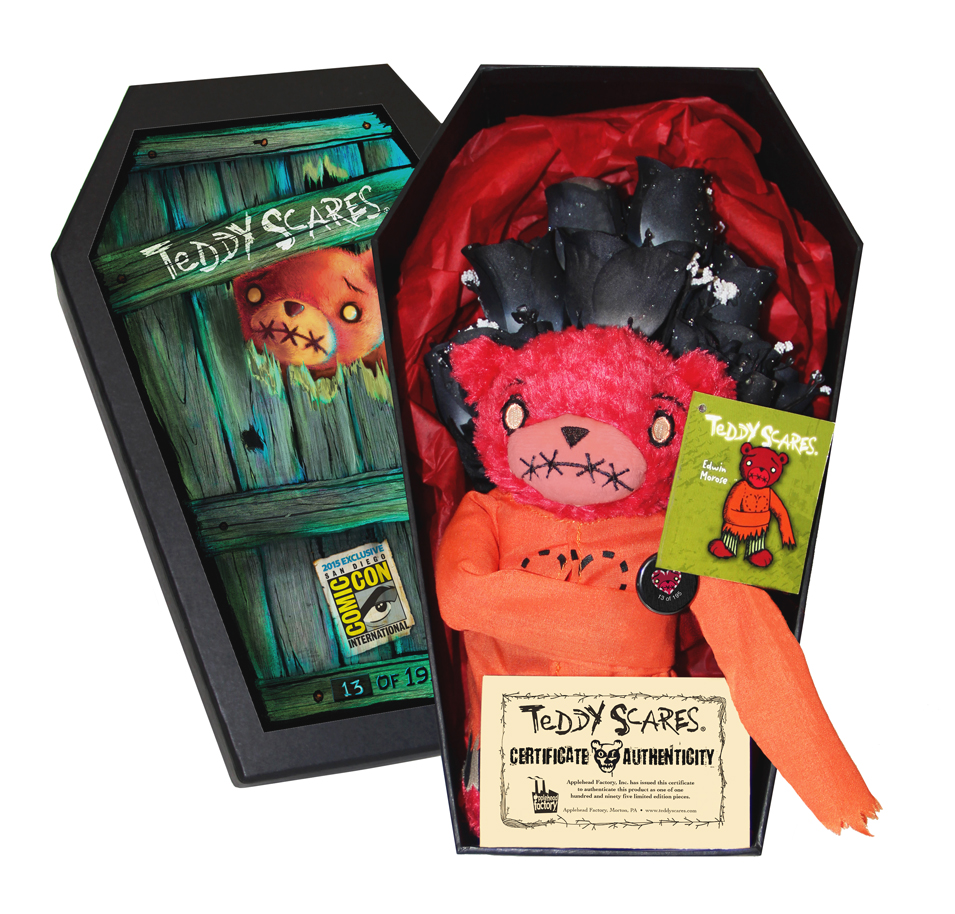 Anything we missed? Let us know in the comments, drop us a line or tweet us at @SD_Comic_Con.