What will LEGO be featuring at their booth? Which popular panel just moved days? Who still has exclusives left to announce, even though it's seven days until the convention? The answers to these questions and more in today's Under the Tents.
Here's a look at the news you might have missed:
Artist Scottlava posted on Instagram him numbering his limited released for SDCC and he says there is a lot he is bringing to the convention.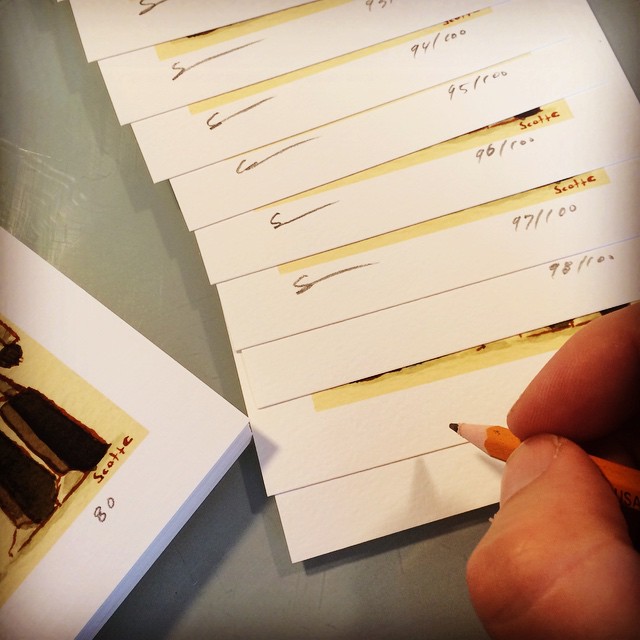 Artist Allen Williams posted a picture on Facebook of him signing a stack of prints for San Diego Comic-Con.  He can be found at booth #4613.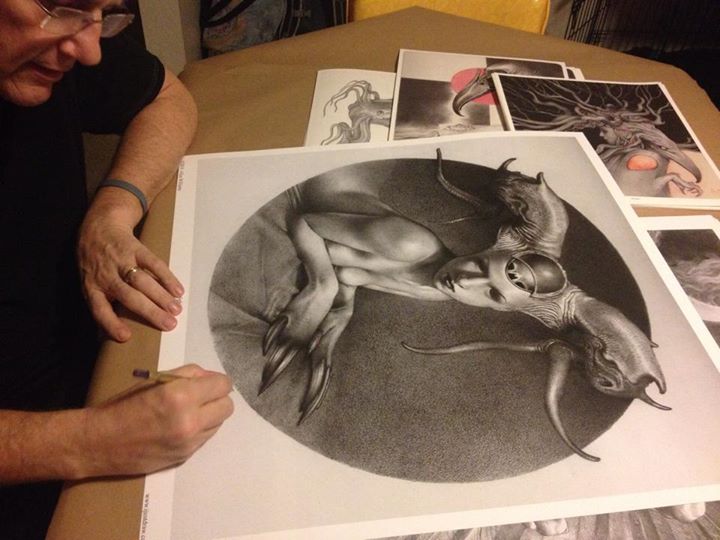 Munky King has posted two more Comic-Con exclusives on their Tumblr.  The first is a Luke Chueh color variation of "Hung" with only small amounts available each day and selling for $15.  They will only be available at the convention.  The other is a Daniel Fleres figure and custom paint based on the Luke Chueh original painting "Bad Idea" with only one available and selling for $300.  Both will be available at booth #4851.
Journalist Chris Morrow posted on Twitter to keep an eye on Kidrobot and there would be an "sdccHunt" at SDCC to win an Adventure Time Lord Monichromicorn and more.
#sdcctip keep an eye on @kidrobot #sdccHunt – #win #adventuretime Lord Monichromicorn #SDCC colorway 7" vinyl & more! pic.twitter.com/TXKnjteU9l

— ChrisMorrow @Comic_con Curator (@morrowchris) June 30, 2015
Rich's Cards posted another of the 10 Star Wars oversized card sets by Topps for SDCC 2015 on Twitter.  Available at booth 2913-J.
@toppscards #SDCC2015 exclusive: 10 sets of oversized #StarWars cards on iconic vintage designs. Booth 2913-J pic.twitter.com/N9aBQRxota

— Rich's Cards (@nonsport) June 30, 2015
Beefy & Co. posted on Instagram a picture of a San Diego Comic-Con exclusive limited to 100.  Fluffypoo Golden Fleece is adorable and will be available at booth #5150.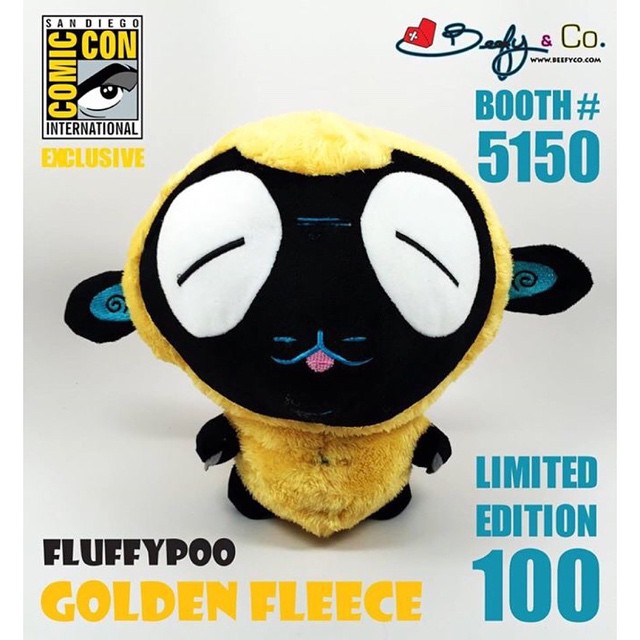 Scott C. posted on his website that he will have advanced copies of his book Great Showdowns The Revenge at Comic-Con.  They will be available for sale at his booth, #2643 and the Titan Books booth.  Check out the link for more details, but Scott C. will also be on a panel and be doing a signing.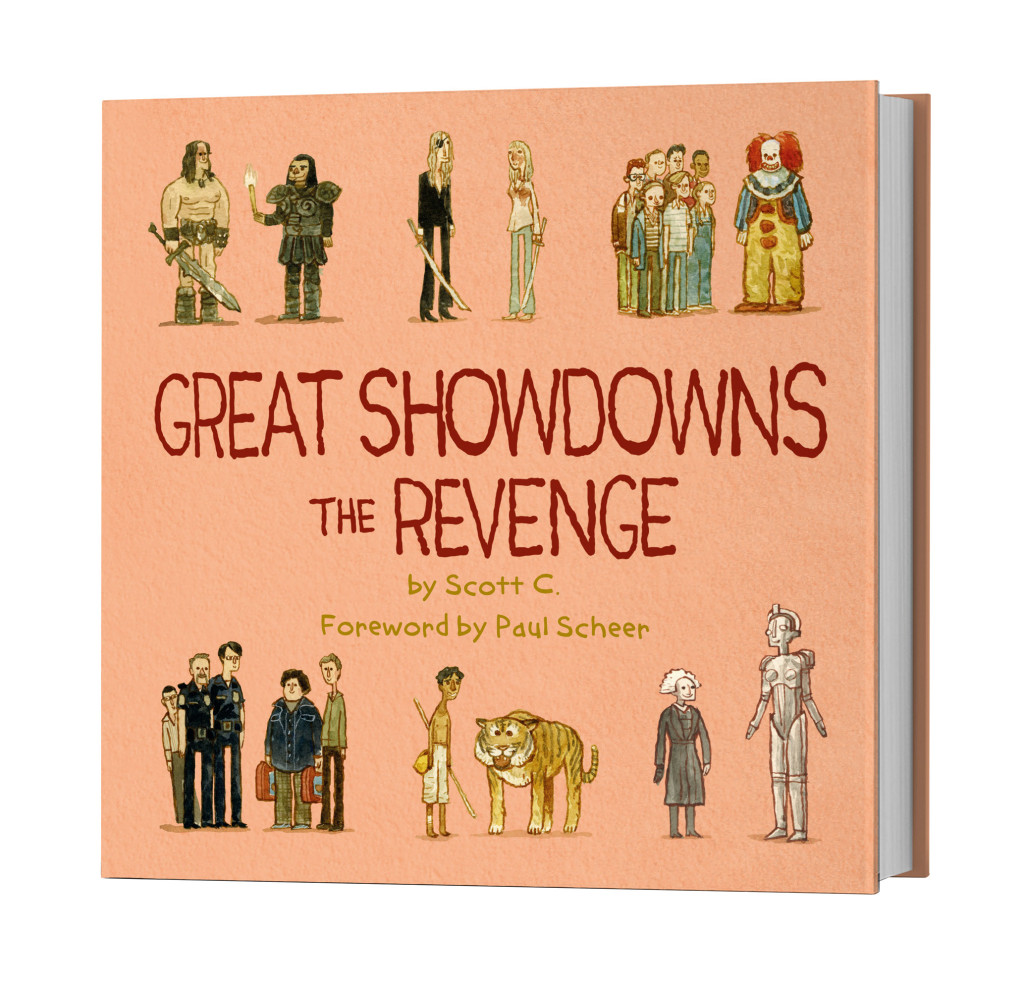 GoComics posted on their website that they and Andrew McMeel Publishing will be at SDCC with tons of stuff for sale, giveaways, and signings.  Check out the site for details.

Comicave Studios posted another teaser tweet of the mass production of their 1/12 scale Shotgun figure they are bringing to pre-release at San Diego Comic-Con booth #140.
Make a guess – which part of Shotgun?
Pre-releasing at SDCC Booth#140.#ComicaveStudios #Shotgun #SDCC pic.twitter.com/tgqtEEXzsU

— Comicave Studios (@ComicaveStudios) June 30, 2015
The Wallstreet Journal reports that LEGO will have a Batman and Batmobile Lego set on display at SDCC.  This will only be a preview of the 306 piece set available for purchase January 1, 2016.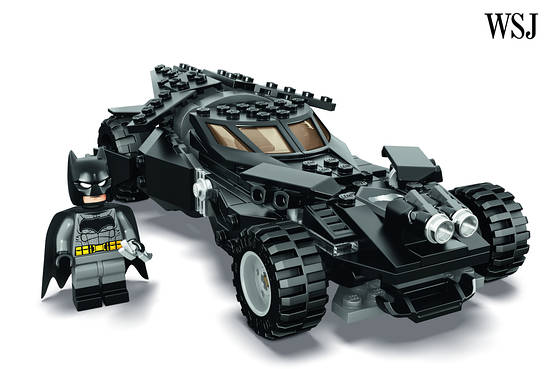 Destructoid reports that Square Enix is inviting Tomb Raider cosplayers to attend an event for activities, signings, prizes, and more.  It will take place during Comic-Con on Saturday, July 11th at 10am at the Grand Hyatt in San Diego.
Starburns Industries Comics posted on their site that will be at SDCC booth #3197 for the first two days of San Diego Comic-Con and then they other days they will be sharing it with friends.  They will be teasing three comic book covers that will be available as large postcard prints available for free: Trent, Nowhere and Epilogue.  There will also be a Rick and Morty and Harmontown presence at the booth.  Check out the site for more details.

Tony Wash posted on his site that he will be at artist alley table #FF-22 selling his prints of Flurry the Bear, World of Warcraft, Station Stories, Darksiders, Teenage Mutant Ninja Turtles, and Mix Master Mike.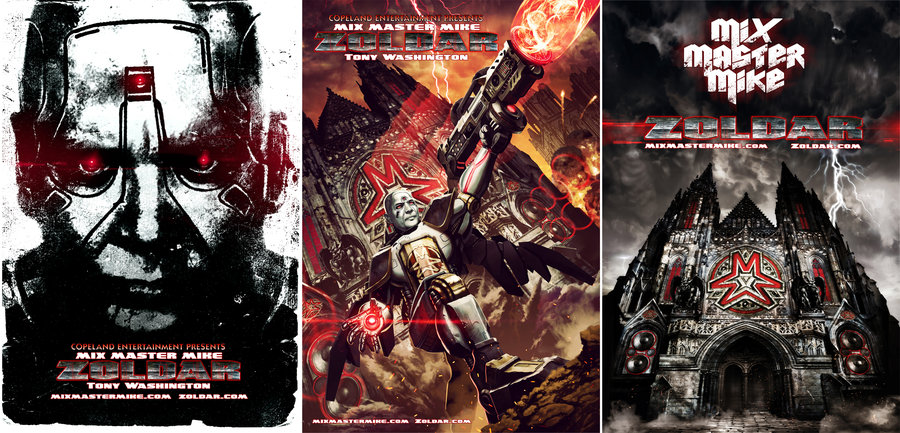 It's important to keep an eye on the "Updated" portion of MySched – as things move around, like the J. Michael Straczynski Sense8 panel, which will now be held on Friday at 4:45PM in Room 5AB instead of Thursday.
The #sense8 panel at SDCC (an informal chat with me and thee, no cast scheduled at this time) moved to Friday: http://t.co/YcjObZFxSa

— J. Michael Straczynski (@straczynski) June 30, 2015
Anything we missed? Let us know in the comments, drop us a line or tweet us at @SD_Comic_Con.