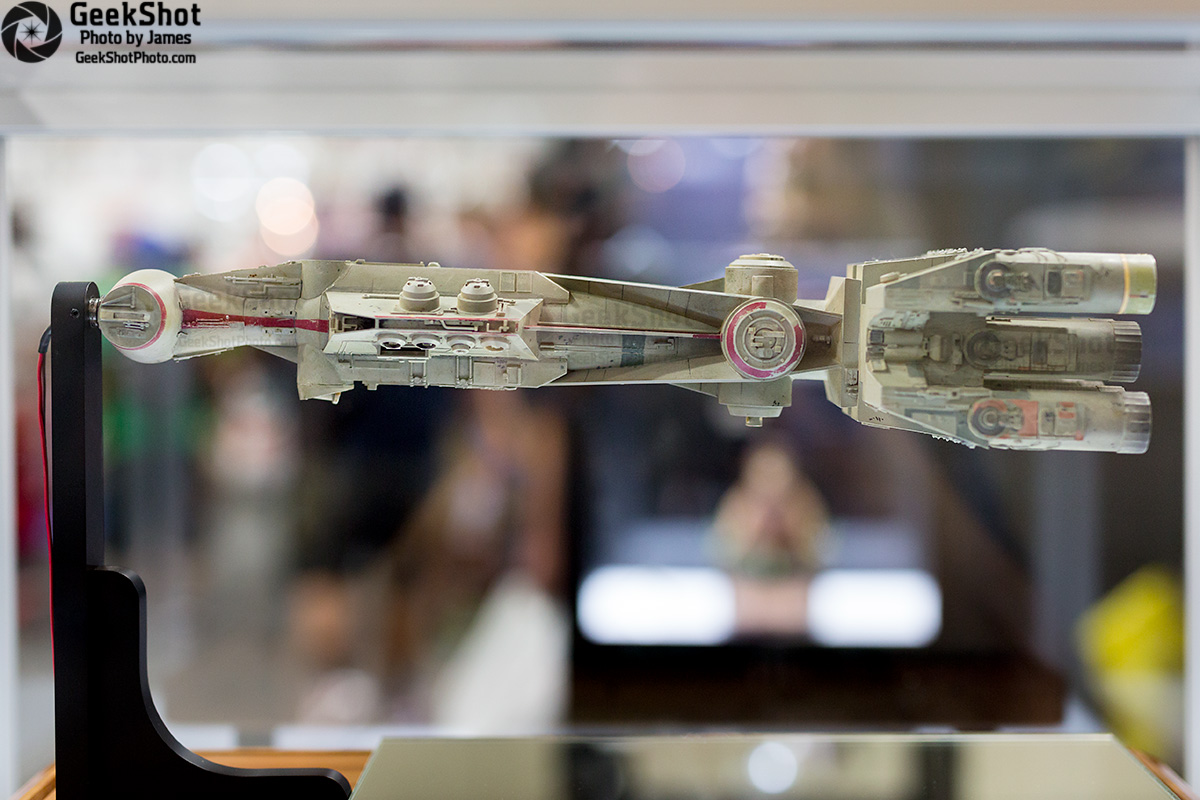 Welcome to the GeekShot Photo Exclusive Series. This will be a weekly post featuring cool, interesting, or just plain awesome moments we have captured during San Diego Comic-Con and WonderCon. Each week we'll post a photo by Beth or James of GeekShot Photography. We may include a short story about the photo, but sometimes we'll just let the photo speak for itself.
About This Photo
Rebel Blockade Runner filming miniature from Star Wars Episode IV: A New Hope at the Profiles in History booth at San Diego Comic-Con 2015.
The Profiles in History booth at Comic-Con this year had some pretty cool screen used items on display. Everything featured at the booth was a tribute to special effects master Grant McCune's work. In addition to this piece, they had a X-Jet miniature from X-Men 2, Lone Starr's Winnebago from Spaceballs. and more. Considering the rarity of items like these I made a point to stop here and get as many photos as I could.
The Blockade Runner is only 18″ long and is the original screen used miniature. It was awesome to see it in person and capture a photo. I took a few different angles, but this side view came out the best and showed off the details of the design.
If you didn't know, Profiles in History is an auction house. This and many more Hollywood items were sold this week in a 3 day auction.
What rare items did you come across on the show floor? Let us know in the comments.
You can see all of the previous posts in this series here.
This photo is copyright (All Rights Reserved) by Beth and/or James Riley of GeekShot Photography. It may not be copied, reposted, published, or used in any manner without their written permission.