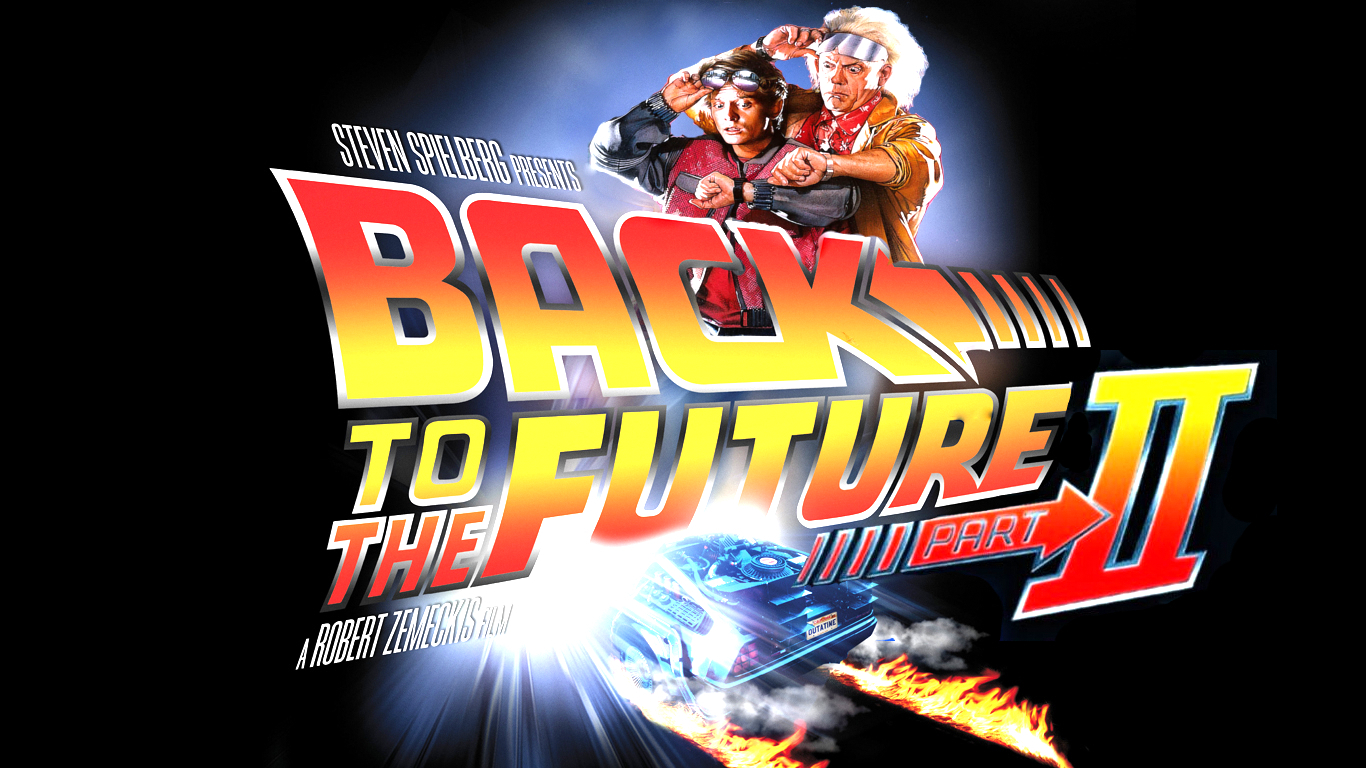 Even amongst all the Star Wars excitement, it's hard not to know that tomorrow, October 21, is the day Marty McFly arrives in 2015 in Back to the Future Part II.
While it remains to be seen if the Cubs win the World Series this year, as predicted in the movie, one thing is certain: That fans around the globe want to celebrate the day.
Theaters worldwide are showing Back to the Future Part II, or screening all three films, this Wednesday. Search for your city name and the movie title and you are bound to find a local screening. Below is also a short list of special celebrations that are taking place around the nation:
Atlanta
A BTTF party in Atlanta with DJs, a hula hoop contest, an auction supporting Team Fox for Parkinson's Research, and many other events. More details at bttfatlanta.blogspot.com
Indianapolis
The Indianapolis Symphony will be screening the first Back to the Future movie with a live score. If you have attended the live symphony events during Comic-Con, you know these are amazing to be at. More details at the Symphony web site.
Los Angeles
In Hollywood, the Arclight Dome theater is showing a marathon of all three movies starting at 4:30PM on Wednesday.
Also in Los Angeles, the Back to the Future 30th Anniversary celebration takes place starting Wednesday and running through Sunday the 25. Proceeds go to Team Fox for Parkinson's research. Several ticket levels are sold out but there are still some events available. Find the celebration on Twitter or visit their web site at www.weregoingback.com
New York
Lyft will be giving free rides in DeLoreans around New York City from 11AM-5PM. Use the app to request "McFly Mode" to take a free ride up to 15 minutes… Did we mention that is in a DeLorean!? Read more on the Lyft Blog.
San Diego
The Reuben H. Fleet Science Center in Balboa Park will be hosting a Back to the Future-themed "Night of Science." Tickets are $20 for non-members and available online. Comic publisher IDW will also be present to celebrate the launch of their new Back to the Future comic, hitting stores the same day.
San Francisco
Comedian Doug Benson, known for his SDCC offsite "Doug Loves Movies", will be hosting a screening of Back to the Future Part II with surprise guests at the historic Castro theater. Tickets are $20 and available online.
Seattle
A party in Seattle brings art, music, performance, and costumes with a BTTF flair. More details on their Facebook event page.
Have you heard of any other Back to the Future celebrations taking place? Let us know in the comments.