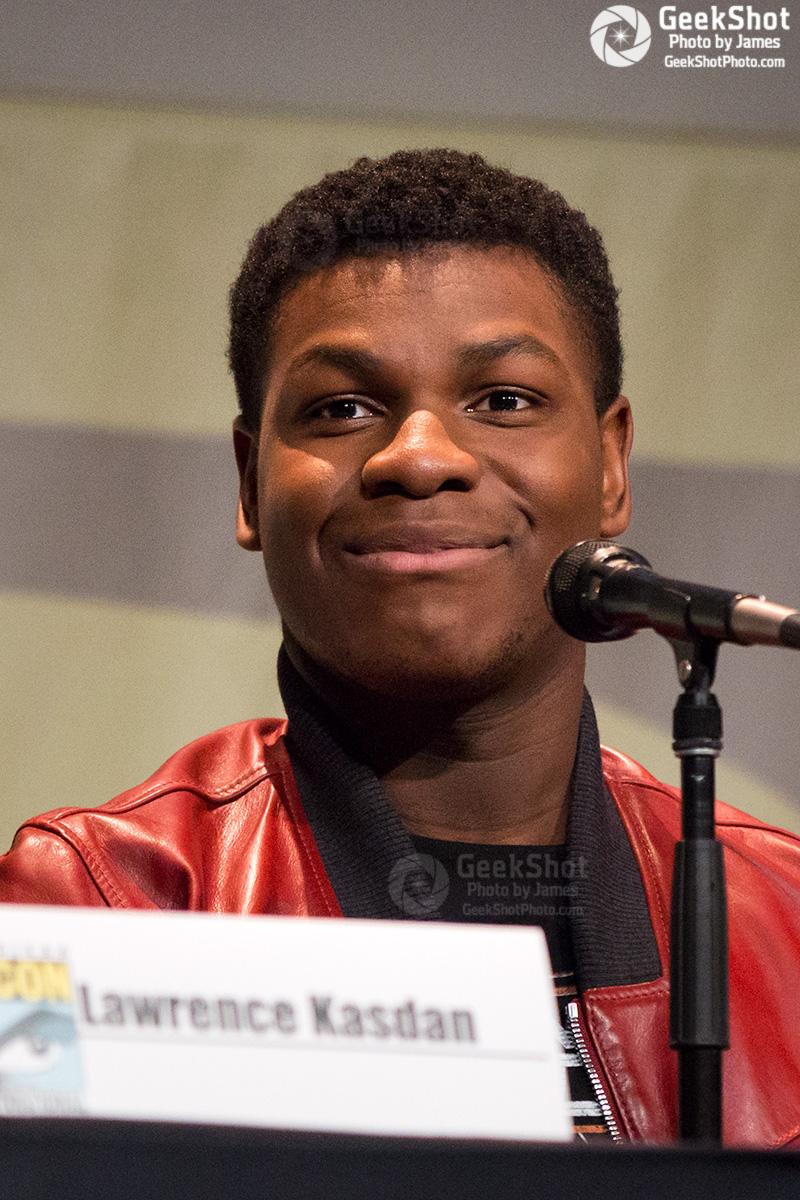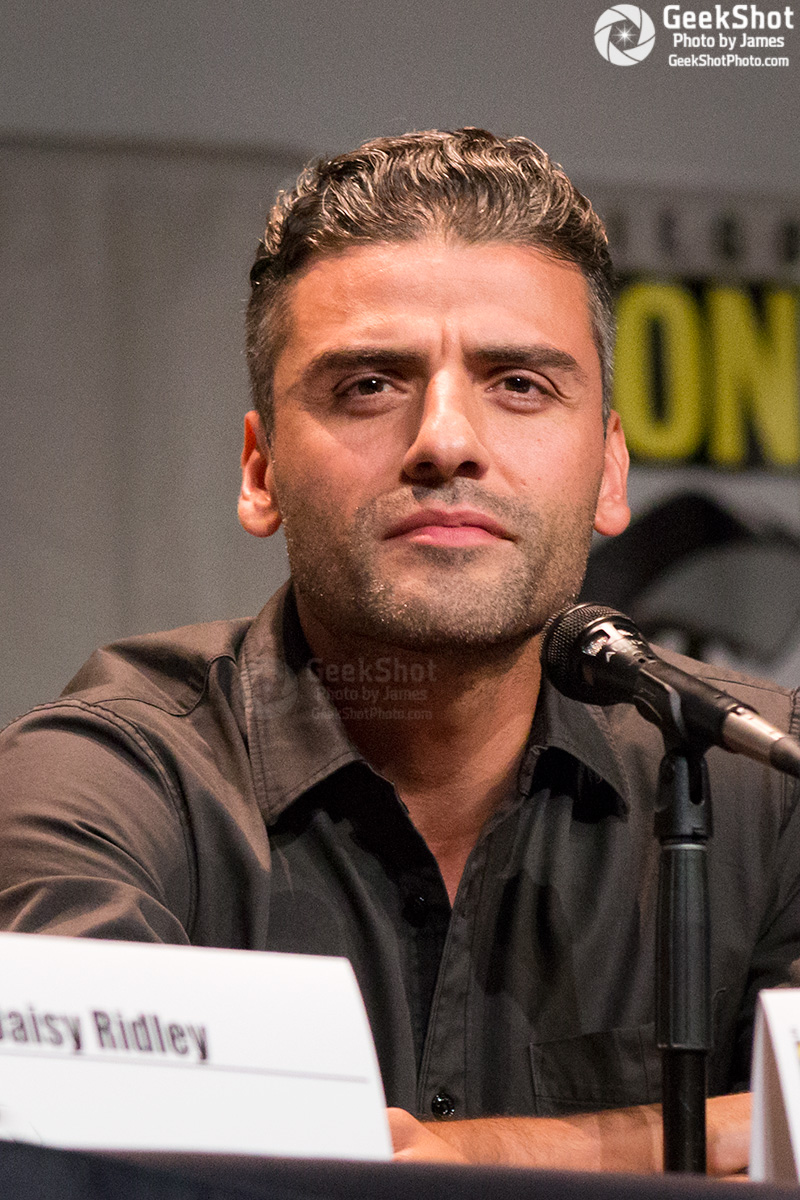 Welcome to the GeekShot Photo Exclusive Series. This will be a weekly post featuring cool, interesting, or just plain awesome moments we have captured during San Diego Comic-Con and WonderCon. Each week we'll post a photo by Beth or James of GeekShot Photography. We may include a short story about the photo, but sometimes we'll just let the photo speak for itself.
About This Photo
John Boyega, Daisy Ridley, and Oscar Isaac at the Star Wars: The Force Awakens panel at San Diego Comic-Con 2015.
Considering how big an event this panel was for me, it's not much surprise I decided to use photos from it to end the year. By now I expect most of our readers have seen the movie, but I'm not going to be posting any spoilers. I will say that it was a very emotional moment seeing the Star Wars logo burst on screen as an all new scroll started while hearing the familiar John Williams score. The rest of the movie then proceeded to live up to the hype.
As for the photos, these are probably the best of each actor that I took during the panel. I was plagued with missed focus, catching them making unflattering faces while they spoke, motion blur, or having them look in a different direction. But I got these, and I'm happy with that. Ecstatic really, since having these photos means I was there to see the trio of actors who are helping bring back Star Wars. If you can come away from a panel or event with just one photo, cherish it. Instead of being sad you only got one, realize that you worked hard and didn't come away empty handed.
There really isn't much more to say. Star Wars means a lot to me. It's the thing I've been a fan of longer than anything else. It's a good time to be a fan.
Volume 3 of GeekShot's exclusive photo series starts next week. Happy New Year!
You can see all of the previous posts in this series here.
This photo is copyright (All Rights Reserved) by Beth and/or James Riley of GeekShot Photography. It may not be copied, reposted, published, or used in any manner without their written permission.