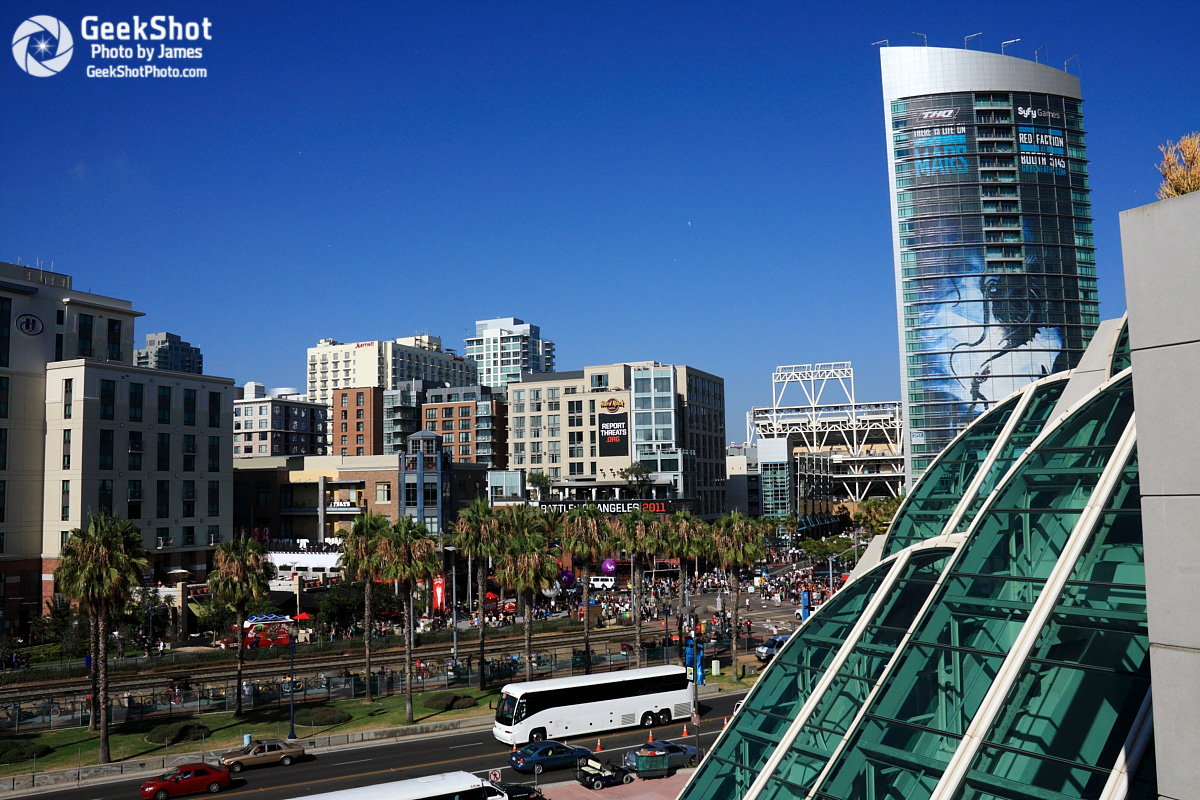 That sounds you hear might just be thousands of general attendees, suddenly very anxious now that Comic-Con International has finally given us some more information about the dreaded hotel sale. Just as we announced on January 20, the San Diego Comic-Con General Hotel Sale will take place on April 5 at 9AM PT.
However, the biggest news coming out today is that the sale is undergoing a re-vamp. The system will utilize a random waiting room for onPeak (who merged with Travel Planners), similar to EPIC Registration Waiting Room's process.
Attendees will be e-mailed a link to onPeak's system at least 48 hours prior to the sale (and you'll also be able to access the URL on CCI's site), and then be able to enter the room between 6AM-9AM PT on Tuesday, April 5, at which point they will be randomly sorted and then let through to fill out the form for their hotel preferences. You'll also be able to call at 1-877-55-COMIC.
Once you get through, you'll see the form – which we expect to be similar to last year's form – where you'll rank your six hotel choices, in order of preference. Requests will then be processed based on the order they are received – so there's still some element of speed to the process, in addition to the randomization. According to the official FAQ, this was done, "to ensure fairness in the request and placement process".
onPeak will let you know no later than April 8 which hotel you've been placed at, and you'll have 72 hours to confirm your reservation with a 2-night deposit. Deposits are refundable for cancellations before April 30, 2016.
Also new this year, hotel rates include an $8.00 per night reimbursement to Comic-Con to help defray shuttle and convention costs (this charge is subject to change).
The General Hotel Sale is the biggest hotel sale for San Diego Comic-Con, because it's when the hotels closest to the action (the Gaslamp District downtown, as well as several hotels by the airport and in Mission Valley that are on the shuttle list) become available to attendees at a special, discounted con rate (ranging from $178/night for one person at the Days Hotel – Hotel Circle by Seaworld, up to $384/night for the Andaz San Diego). You can view the entire list of all 50+ hotels, including prices, by clicking here.
Last year's sale was basically an unmitigated disaster and likely the reason for these changes — with some attendees' forms not loading correctly, some having the page take nine minutes to load at all, some receiving roommates who they had never heard of, some receiving multiple reservations, and a whole slew of other issues. We can only hope that this year's sale runs smoother.
If you're still considering booking an Early Bird hotel room, you have until the morning of April 5 to do so. You can check out our comparison of the two hotel sales here.
You can find more information on Comic-Con International's site.
Will you be trying to get a hotel on April 5? Let us know in the comments