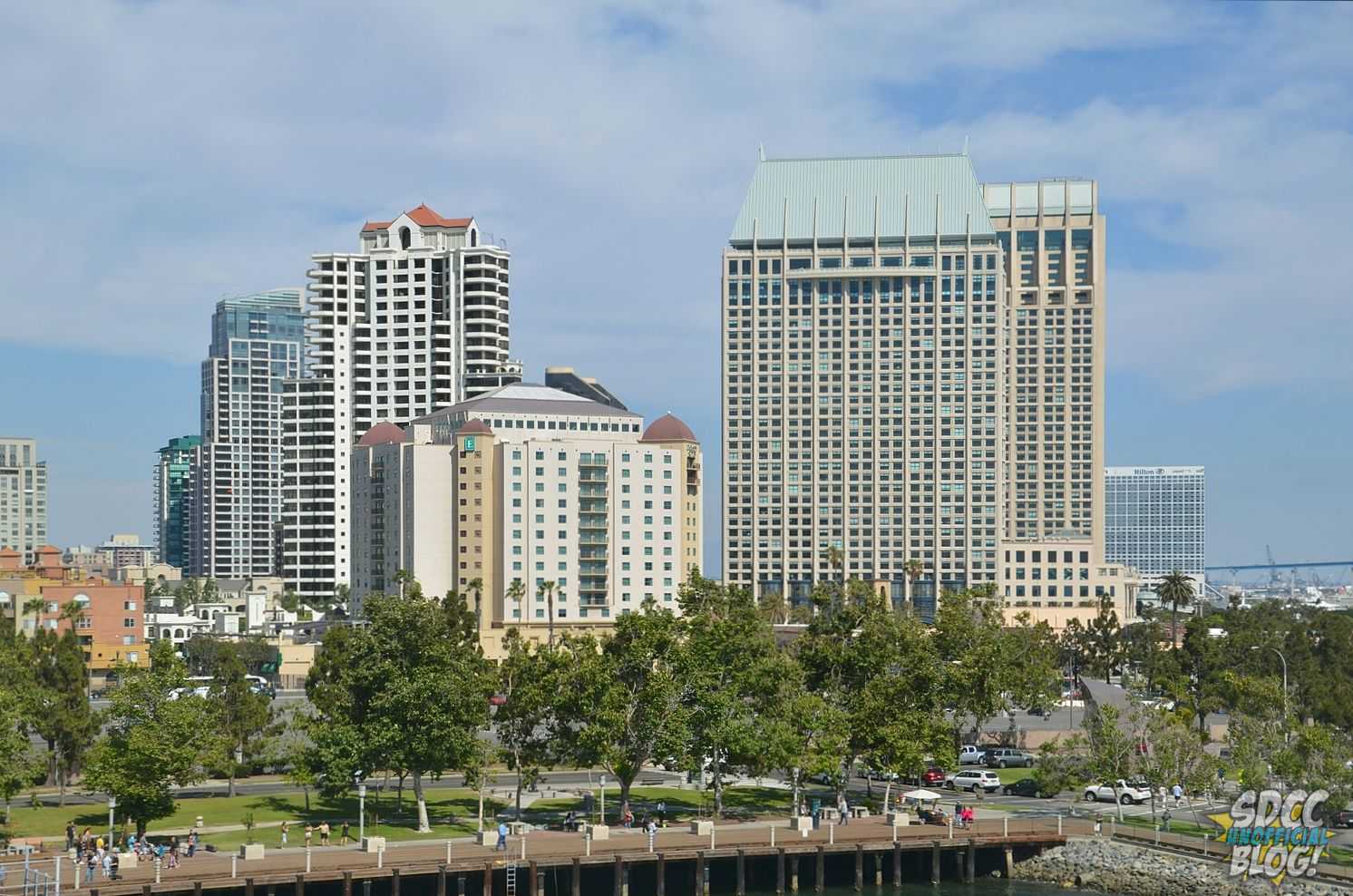 Every year, we get a lot of questions about the difference been the Early Bird Hotel Sale and the General Hotel Sale, and which one is right for you.
For that reason, we've attempted to break it down, and make it as simple as we can.
First, the basics:
Early Bird Hotel Sale
Mission Valley and Airport hotels ONLY
Prepayment for entire stay is required
Non-refundable

[NEW]

All rooms require 4 nights minimum stay

[NEW]

All rooms require Friday and Saturday night to be included
General Hotel Sale
All hotels – Downtown, Mission Valley, Airport, Shelter Island and more
Prepayment for two nights stay is required
Refundable up to a certain point
No minimum stay
Lottery system
But obviously, there's more to consider than just the simple facts. What about price? Availability? Which hotel is best for you?
Those sort of questions become less about which hotel sale is right for you, and more about which area is right for you. We recommend you read our Count/Counterpoint for both Staying Outside the Gaslamp and Staying Downtown, but here is a quick list of pro's and con's about each area.
Outside the Gaslamp
Cheaper (prices range from $190 – $256 for single occupancy in 2024) – This is the #1 selling point for staying outside of downtown, as trying to stay closer to the action can eat a huge chunk in your wallet.
Shuttle access – Most of the hotels have shuttle access, meaning a safe, Comic-Con International shuttle bus will pick you up and drop you off relatively near your hotel. You may still be doing some walking though, which is why Option B is always:
Parking – You can always pay to park around the convention center – and Ace Parking holds a sale every year, so you know ahead of time where you'll be parking, and don't have to worry about circling all of downtown until you find an open spot. But this could also eat into your budget.
Away From the Action – You might view this as a pro or a con, depending on your own feelings toward noise and action. If the idea of being far away from the parties and inside your nice, quiet room instead after a long day at the convention center sounds like heaven to you, this might be the way to go. If it sounds awful, well, let us introduce you to the Gaslamp District, where the party doesn't stop (until Sunday night, when it becomes a ghost town).
Much Easier To Get – We're not going to say that you can always find a further out hotel, but they're certainly not as in demand as the downtown options. Which can do amazing things for your stress levels.
Inside the Gaslamp
More Expensive (prices range from $191 – $402 in 2023) – There's really no such thing as a cheap hotel during San Diego Comic-Con, but there's no doubt about it: a downtown hotel is going to cost you more.
Within Walking Distance – One of the biggest selling points of staying downtown, though, is that you can walk just about anywhere. That means what you're spending on the hotel room, you're probably saving on parking (and in time waiting around on shuttle buses – never underestimate the value of your time). Walking around the Gaslamp and downtown is also a great way to run into offsites you maybe didn't even know were there, and experience a fuller, more complete Comic-Con. Plus, if you're lining up for Hall H or Ballroom 20 at night, having the option to walk to your hotel for a shower and a change of clothes is much easier if your hotel is a five to ten minute walk, rather than a 20 minute drive.
In the Heart of the Action – Especially at night, you can barely walk out the door of your hotel without tripping over two parties. Staying downtown makes the convention seem like it goes all hours of the night, which can either be a good thing, or a bad one.
Harder to Get – When Hotelpocalypse hits, you will feel the stress like you have never felt stress before in your life. Why? Because there are about somewhere less than 130,000 attendees trying for just 11,922 possible available downtown hotel rooms (and in reality, there's less than that). The process in 2017 was based on luck, rather than speed – but it doesn't make the drawn-out process any less stressful. However, CCI is often able to offer some of these returned rooms to those who didn't score a downtown hotel and wanted one, but don't count on absolutely getting a downtown hotel just because you want one. Like with all things at Comic-Con, demand simply outweighs supply.
Do you have a preference for staying inside or outside the Gaslamp? Let us know in the comments.