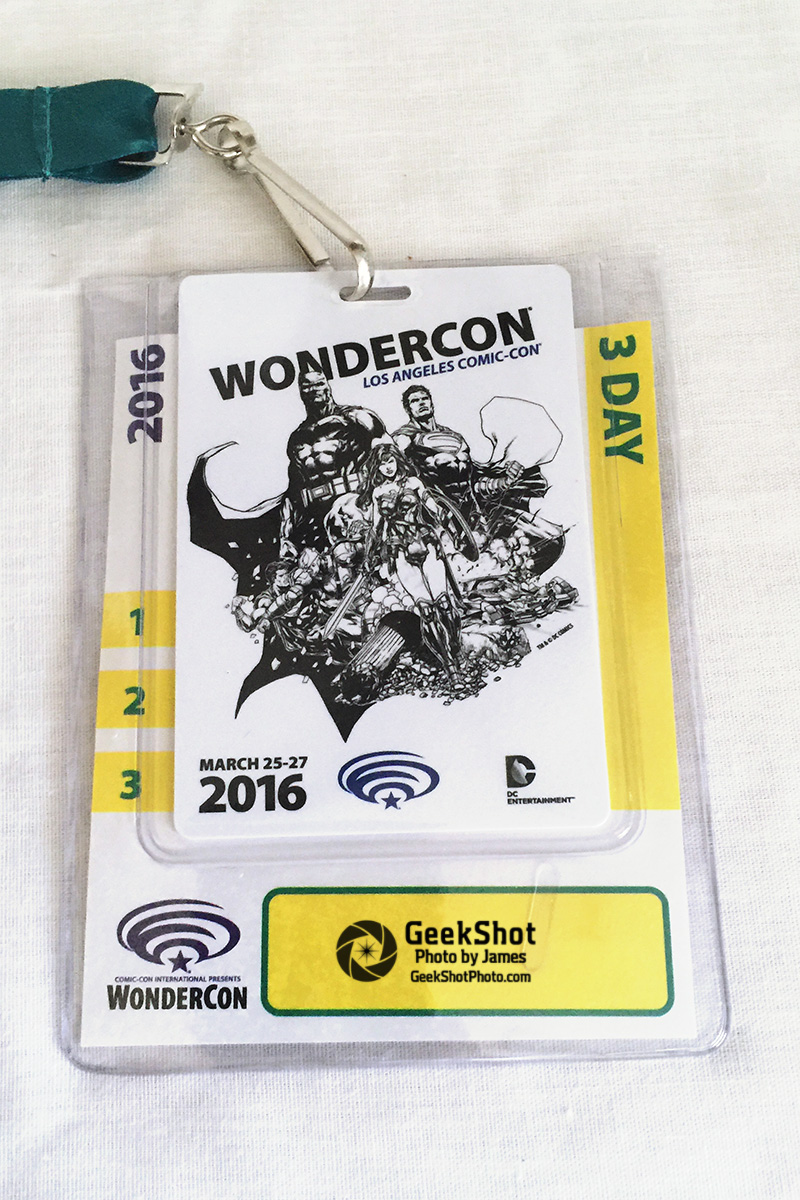 As if they hadn't heard thousands of attendees screaming for more transparency on every other sale except badges (on which they already do a good job), Comic-Con International instead released a comprehensive FAQ about this year's new process of shipping badges to domestic buyers.
As previously announced, badges will be shipped about three to four weeks before the convention (so late June/early July) to the domestic address that the buyer input during purchase. For those who put in an international address, you'll still need to pick-up your badge on-site (so save that barcode e-mail!). Child badges will also not be shipped, and you'll still need to register children on-site the same as always.
Between now and April 27, if you were the one who physically purchased any badges during either Preregistration or Open Registration, make sure to log in to your Member ID and contact CCI to change your address if it's different than what you originally input by April 27.
According to the FAQ, badges will be shipped in batches so "please do not be alarmed if a friend/family member receives their badges before you do". If you don't receive your badge for any reason (including aliens, apparently), then you'll simply need to exchange your barcode for another badge on-site — and thanks to the power of RFID, they can remotely turn off the old badge, rendering it useless to any aliens or people who may have stolen it planning to scalp it.
What that means for you, though, is that even though badges are being mailed this year — keep that barcode e-mail, as if you should need to pick up a badge on-site for any reason, you'll still need that.
As we reported back in February, for those who purchased their badges over both Preregistration and Open Registration with two different buyer addresses (for example: Maybe you got Thursday and Sunday in Preregistration, then your friend was able to get you Friday and Saturday in Open Registration), your badge won't be consolidated. Instead, the individual days purchased in each sale by the individual buyer will receive only those days. You'll still be able to consolidate those badges on-site, though, and according to CCI, this issue should affect less than 1% of all attendees.
As for the lanyard, Events Guide, Souvenir Book, and WB bag? Those won't be shipped in advance, but you will be able to pick them up on-site. There's no further information about that process at this time — but we admit, we're curious to see if they scan RFID for it.
Out of all the rest of the new information, this is the one we most wanted to draw your attention to:
It is very important that you do not mix up the RFID cards and paper badges. Each RFID card will arrive pre-packaged in a badge holder. Do not remove your RFID cards or paper badges from the badge holder.
While we've confirmed with Intellitix, the technology company behind the software and hardware for this year's RFID badges, that no personal data is stored on those RFID cards — they are tied to information in CCI's own system. So if your badge stops working, you don't want to go to the Attendee Badge Solutions Desk with a badge that says Jane Doe but an RFID card that's tied to John Smith, unless you'd like to ruin both of your days. So don't mix them up!
You can read more about how badge shipping will work this year on CCI's site, and you can also read more about the technology behind the new RFID cards in our interview with Intellitix.
Do you feel better knowing you'll be able to attend San Diego Comic-Con even if aliens steal your badge? Let us know in the comments.