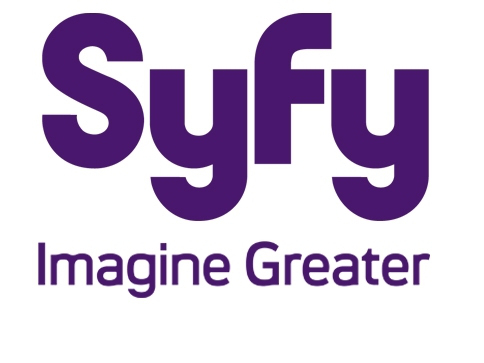 Ever since Conan O'Brien brought Conan shows to San Diego Comic-Con, everyone wants to get in on the broadcast game at the convention. Syfy is the latest to join the list of those who will be bringing coverage of the con to millions of viewers at home, with their three-night telecast directly from the heart of San Diego Comic-Con.
The Syfy Presents Live From Comic-Con special will air nightly Thursday, July 21 – Saturday, July 23 at 8PM ET. According to the press release, Syfy will bring viewers non-stop action directly to viewers across the country, featuring celebrity interviews, breaking news and behind-the-scenes reports. The hosted live broadcast will highlight the biggest stars, top franchise reveals, panel news, exclusive sneak peeks of the hottest films, as well as audience interaction, games, party coverage and much more.
[UPDATE] Heather Olander, Senior Vice President, Alternative Series, Development and Production, Syfy, confirmed to us that attendees will be able to attend the live tapings, which will take place at the San Diego Marriott Marquis & Marina (likely in the new event space). Although details on how to attend are not yet available, the capacity will "likely [be] around 300-400 people for every live taping" – with more details coming closer to the convention.
[PREVIOUS] They'll also lead in to the convention with Syfy's 7 Days of Comic-Con, starting Sunday, July 17, to offer exclusive content and engage fans. While there's no word yet on which of their series Syfy will be bringing to the convention, this announcement all but guarantees they feel they have a solid slate to fill up programming, and attendees should be very excited.
"Our goal with Syfy Presents Live From Comic-Con is to give everyone the experience of being on the convention floor, at the events, or just walking through the frenzied streets of the Gaslamp District … with hundreds of thousands of their closest friends," said Olander said.
"For nearly two decades, Syfy has been a mainstay at Comic-Con," said Chris McCumber, President, Entertainment Networks, NBCUniversal Cable Entertainment. "Each and every year, we can't wait to get to San Diego to share our mutual fandom and passion for all things pop culture with our viewers. And this year, we're thrilled to extend that immediate, first-hand access to those at home as well."
Are you excited about Syfy's plans for San Diego Comic-Con? Let us know in the comments.