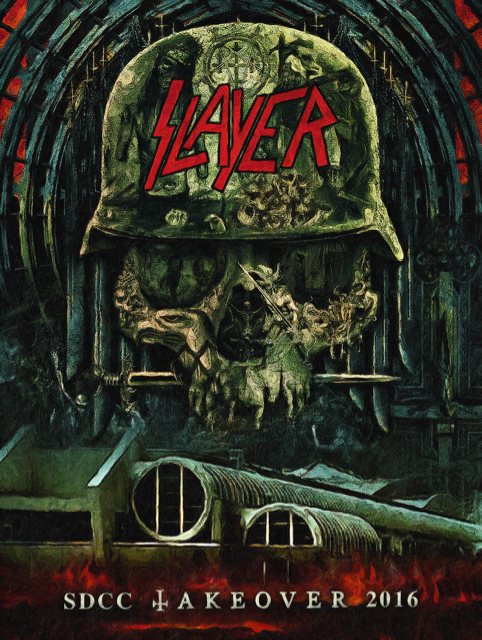 Thrash metal band Slayer is ready to turn up the volume at San Diego Comic-Con 2016.
Slayer will perform live at House of Blues on Thursday, July 21 – with tickets going on sale this Friday, May 20 at 10AM PT on LiveNation.
Then, inside the convention center, they'll be signing autographs at Dark Horse Comics Booth #2615 on Friday, July 22, and again at the Nuclear Blast Records Booth #501 on the same day.
According to the press release, you'll also be able to stop by Nuclear Blast Records' booth to view a collection of BMX Cradle to the Grave bikes that Slayer recently partnered to help create. The entire Subrosa/Slayer Cradle To Grave collection will be available worldwide in October.
"Comic-Con?!? I can't believe they are gonna let us shred the HOB San Diego!! It will definitely be a night of fury and intensity that the city won't soon forget. We will be coming off a seven week European run, so Slayer's guns will be blazing!" Slayer's Kerry King said in the press release.
Will you be rocking out with Slayer or stopping by for autographs? Let us know in the comments.