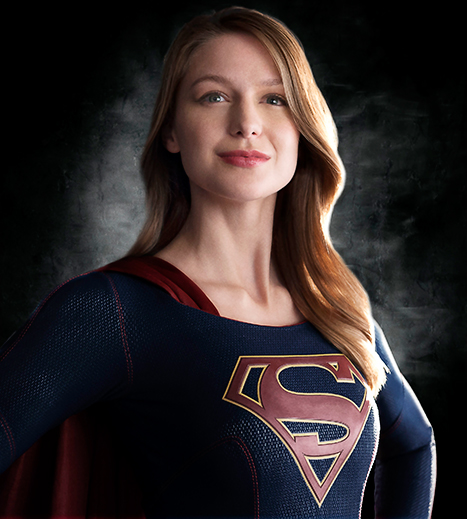 Television series comprise a huge chunk of the schedule for San Diego Comic-Con — and every year it seems like they become a larger and larger piece of the pie. The lines for Ballroom 20 are starting to rival even those of Hall H, and they won't be getting any shorter any time soon.
As the anticipation builds for the official announcements from networks and CCI as to which television shows will be on the panel schedule, we like to take time out earlier in the year to speculate which shows have the best chances of appearing at SDCC. We'll be breaking this into three segments, including the Cable Networks, but we're kicking things off today with the main five basic broadcast channels — ABC, CBS, CW, FOX, and NBC (as well as one bonus network – brought to you by viewers like you).
It's important to note that while we've broken out the schedule by which network a series airs on, these aren't necessarily the entities that physically own the shows, and thus bring them to Comic-Con. So, for instance, The Big Bang Theory is actually a Warner Bros. production, that merely airs on CBS, so Warner Bros. is the one who brings it to the convention. FOX owns The Exorcist, but not Lucifer, so it would only be responsible for bringing the former along. Confusing? We know. That's why we've laid it out like this — but don't panic if your favorite shows aren't on any announcements the networks and studios make in the next two months.
So what do we think you'll be seeing at Comic-Con this summer? Let's take a look:
ABC
With Agent Carter and The Muppets both gone (and let's have a moment of silence for that), what's left for ABC to bring to San Diego Comic-Con 2016 this year? Well, there are the two obvious, you-can-put-money-on-this SDCC veterans Once Upon a Time and Marvel's Agents of S.H.I.E.L.D. Even if, Comic-Con Gods forbid, Marvel does wind up skipping Hall H again, TV is a totally separate beast — which is exactly why Shield showed up last year anyway. You can expect both series back in Ballroom 20 this year, with most cast members in attendance.
Of their new series, Time After Time is the most likely contender. Based on the novel of the same name, the series follows the adventures of a young H.G. Wells and his time machine — and it's made by WB, which is pretty much automatic admission to the convention. We also fully expect this to be one of the WB pilots playing on Preview Night in Ballroom 20. As a side note, if you weren't already watching the very-fun UnREAL, prepare to fall in love with star Freddie Stroma.
There are a handful of other things on ABC's 2016-2017 slate that could potentially make sense for the con, like Downward Dog, a comedy which stars Allison Tolman and features a running monologue of her dog. No, really. It's quirky, and based on a web series, which could be just enough to push it to the convention… but since Castle's one-time panel all the way back in 2010, the network has a habit of playing it a bit safe in terms of panels. Even Galavant, which made a ton of sense for the convention even if it wasn't an outright sci-fi/comic book property, never got more of a push at the con beyond being featured at the ABC booth. Which, if Downward Dog is featured, is how we'd expect it to be promoted at SDCC.
And then there's Conviction. It's a fairly by-the-books procedural, and again, not that likely to make it to the con under normal circumstances — but it stars Agent Carter's Hayley Atwell, which ABC already knows is a huge draw at San Diego. Could they use that fact to try to draw some attendees in to the new series? Or would they be too worried that every other question would be about Carter? We'll have to wait and see, but we'd mark this down as a "not likely, but certainly possible".
https://www.youtube.com/watch?v=VN4C4Ar5BLo
https://www.youtube.com/watch?v=M3_bDWTTLWc
https://www.youtube.com/watch?v=KJqg6J4JeLg
CBS
CBS tends to keep pretty much the same roster at Comic-Con the last few years — but after canceling Person of Interest, Under the Dome, Extant, and potentially Limitless (which is basically being shopped around right now), a large portion of that roster is cut. We fully expect to see Scorpion back this year though, which has received a big push the last two years. Zoo also made its Comic-Con debut last year and kicks off its second season on June 28, meaning they'd definitely have footage to show, and is also a very strong contender. Then of course there's the annual The Big Bang Theory panel, which over the years has morphed into The Big Bang Theory Writer's Room Panel With Special Guests.
Elementary hasn't been back at the convention since 2012, which means the network just isn't that interested in pushing the series to the Comic-Con audience. Instead, they'll likely focus on the most obvious of their new shows that fits in with the con, which is the rebooted MacGyver. Because, really, if you've gone to the trouble of remaking MacGyver — why wouldn't you bring it? It's quirky (for CBS, anyway), it's based on a well-known property, and it seems right up CBS' alley for the con.
Then there's Star Trek. With this being The Year of Star Trek at the con to celebrate the franchise's 50th Anniversary, there will be some sort of panel about the new series from Bryan Fuller. We may not be looking at a full panel just for the new series — they could easily throw in some announcements as part of a larger Star Trek universe panel, but there will be something.
The only other thing on CBS' upcoming schedule which might make sense for SDCC is Training Day. It's also based on an existing property, though the TV series is a reimagining that begins 15 years after the 2001 film left off, and centers on a young officer who is appointed to an elite squad of the LAPD where he's partnered with a seasoned, morally ambiguous detective (Bill Paxton). Add in Paxton, the name brand recognition, and the fact that it's owned by WB, who has a habit of bringing every series that even makes a little sense for Comic-Con? We've seen shows appear at the con for a lot less reason than that.
https://www.youtube.com/watch?v=2pS39X658Vw
https://www.youtube.com/watch?v=xXpPweAooeE
The CW
Basically everything. Oh, sorry, did you want actual commentary?
If there's any network that boasts a truly Comic-Con friendly programming schedule, it's The CW. Expect another year of panels for Supernatural, The Vampire Diaries, The Originals, Arrow, The Flash, Legends of Tomorrow, iZombie, and The 100. Plus, Supergirl (who finds a new home on The CW) will almost definitely be in attendance. And that's just their returning series! The biggest question for the WB/DC series is mostly if they'll each get their own individual panels, or if we'll see more things pushed to just the Saturday night DC block party in Hall H (which we really hope is back this year).
The CW also picked up three new shows this year, all of which have the possibility to to be in attendance. The most likely to be at the con is Frequency, about a female police detective who discovers she can speak to her deceased father via a ham radio, but risks unintended consequences of the "butterfly effect". Then there's No Tomorrow, a drama/comedy about a regular woman who falls in love with a freewheeling man (Galavant's Joshua Sasse) who lives life to the fullest because he believes the apocalypse is imminent. It looks a bit more humorous in tone, though — and it's owned by CBS, not WB, so even with the apocalypse angle, it's not a guarantee.
Finally, there's Riverdale, based on the popular Archie Comics series, which follows Archie, Betty, Veronica, Jughead, and the rest of their gang as they explore small town life — and the darkness bubbling beneath. Although Riverdale has shot its pilot, it's not on the fall schedule and presumably benched until midseason, and The CW also hasn't released a trailer. None of those are great signs, but it's owned by WB, and obviously the series has a whole lot of ties to the comics community — so don't count it out.
At the very least, expect Frequency to appear on Preview Night's WB screenings up in Ballroom 20.
https://www.youtube.com/watch?v=BL8Rl2n2C6Y
https://www.youtube.com/watch?v=pHomgpe_HYE
FOX
FOX has the potential to have a huge year at San Diego Comic-Con. Almost every series they picked up for the upcoming TV season makes at least some sense for the convention, plus there's a whole slew of returning series we're likely to see back at SDCC. Those include the popular Animation Domination panels for The Simpsons, Family Guy, and Bob's Burgers (with American Dad having migrated over to TBS, and likely still to play back-to-back with these other series in Ballroom 20, but we're saving that one for the Cable Shows of SDCC). Then there's Gotham, Lucifer, Last Man on Earth, Scream Queens, and maybe Wayward Pines. The latter will have either finished or almost finished airing its second season, which could potentially strike it from this list. There's also Sleepy Hollow, but we're hesitant to put that as a "sure thing" after last year's cancelled panel — but the series did make it over to WonderCon this year, which is a positive sign.
But let's get in to all the new stuff — because there's a lot of it. Making History, about three unlikely friends who travel through time which stars Adam Pally and Leighton Meester, seems like a no-brainer (and a whole lot of fun). Another very likely contender is The Exorcist, based on the 1971 book and the popular film about a horrifying demonic possession, starring Geena Davis. The Lethal Weapon reboot also seems likely, given what a cult classic the original film series is — and again, it's owned by WB, which always ups the odds of a show's appearance (and we think it's a contender for a Preview Night pilot screening). Then there's 24: Legacy, which features an all-new cast in the structure of the original series. Fox brought the 24 revival to SDCC two years ago — so it makes sense they'd bring the new series to the con as well. Fox also ordered a new chapter of Prison Break, and considering star Wentworth Miller is likely to be around for the DC/WB panels, it could make sense. Houdini & Doyle, which made its debut at WonderCon earlier this year, will have wrapped its season up before the con, and hasn't been picked up for a second season yet — making it unlikely.
Finally, there's Son of Zorn, which stars Jason Sudeikis as an animated Barbarian father who comes home for the first time in 10 years to his live-action son and ex-wife. Zorn seems likely to play with the rest of the Animation Domination panels, as that's how it's scheduled on Fox's fall schedule as well.
So, yeah. Fox could be huge this year.
https://www.youtube.com/watch?v=Z-TVyOqCkr0
https://www.youtube.com/watch?v=x9T-9fZn_oA
https://www.youtube.com/watch?v=kPnlQTi8heM
NBC
Expect Grimm to head back to the convention this year, though of their returning series, that may be the only totally safe bet. The Blacklist skipped out last year, and typically when that happens, shows don't come back. Blindspot is a possibility, but it was a bit of a stretch for Comic-Con to begin with, so we wouldn't be shocked if they dropped it from this year's roster.
Instead, expect them to focus on Emerald City, an "edgy" version of The Wizard of Oz starring Vincent D'Onofrio, which some of you may remember being featured on the bus wraps… all the way back in 2014. It's undergone several changes and re-toolings since then, and still doesn't have a premiere date, but it was featured on NBC's ads on the Comic-Con International app during WonderCon, which is usually a sign that we can expect a panel and a big push.
Powerless won't be on NBC's TV schedule until midseason, but it may be the most anticipated new NBC series by Comic-Con attendees, at least — and even though it's a comedy, we think it will receive a big push at SDCC, likely taking over most of the marketing at NBC's usual haunt at the Tin Fish (and we could also potentially see it on Preview Night in Ballroom 20). It's set in the DC Comics universe full of superheroes, villains, and people just like us. It's that latter group that the series focuses on, as the series is an office comedy about the exceedingly average employees at an insurance company and their quest to find their own paper. Did we mention that it stars Vanessa Hudgens, Alan Tudyk, and Danny Pudi? Yeah, we might be excited.
Then there's Timeless, a "high-octane drama" which follows a trio who travel through time to battle a master criminal. There's also Midnight, Texas — based on the series from the author of True Blood, about a remote town where your neighbor could be a vampire, a witch, a werewolf, or even an angel.
There are a few other things on NBC's schedule, like Taken (based on the film series, and starring Vikings' Clive Standen and Jennifer Beals).
https://www.youtube.com/watch?v=4glJzvUunOE
PBS
There's no Sherlock scheduled to air until 2017, but the fourth series started filming in April — so if PBS wanted to bring the series back for another panel, they could. And if star Benedict Cumberbatch happens to be in attendance for a Hall H Doctor Strange panel, that would make things even easier. Even if Cumberbatch and Freeman are both too busy (and they are very busy) to attend, they've held the panel twice without its major stars — and they could certainly do it again. The likelihood of a Sherlock panel likely mostly depends on if showrunner Steven Moffat is in attendance for a Doctor Who panel (which we think is pretty likely — but more on that later this week).
Television Graveyard
We'd also like to take a moment to reflect back upon our dearly departed shows that won't be gracing the stages at San Diego Comic-Con this summer, either because they were canceled, or simply ended their run. Here are the broadcast shows that you won't be seeing at SDCC again, at least until that ten year reunion (or until Hulu, Netflix, or some streaming service that hasn't been invented yet inevitably picks it up):
Castle (ABC)
Containment (The CW)
Extant (CBS)
Galavant (ABC)
Heroes Reborn (NBC)
Marvel's Agent Carter (ABC)
Minority Report (FOX)
The Muppets (ABC)
Person of Interest (CBS)
The Player (NBC)
Under the Dome (CBS)
What broadcast series are you hoping are at San Diego Comic-Con 2016? Let us know in the comments, and look for our Cable TV Shows of SDCC later this week.