We started joking earlier this year that it was starting to shape up to be the Year of Star Trek at San Diego Comic-Con, but it's definitely not a joke anymore. As the beloved franchise celebrates its 50th anniversary this year, parent companies Paramount and CBS are pulling out all the stops for this year's convention, which is a huge win for attendees.
So what's going to be there this year? Let's take a look: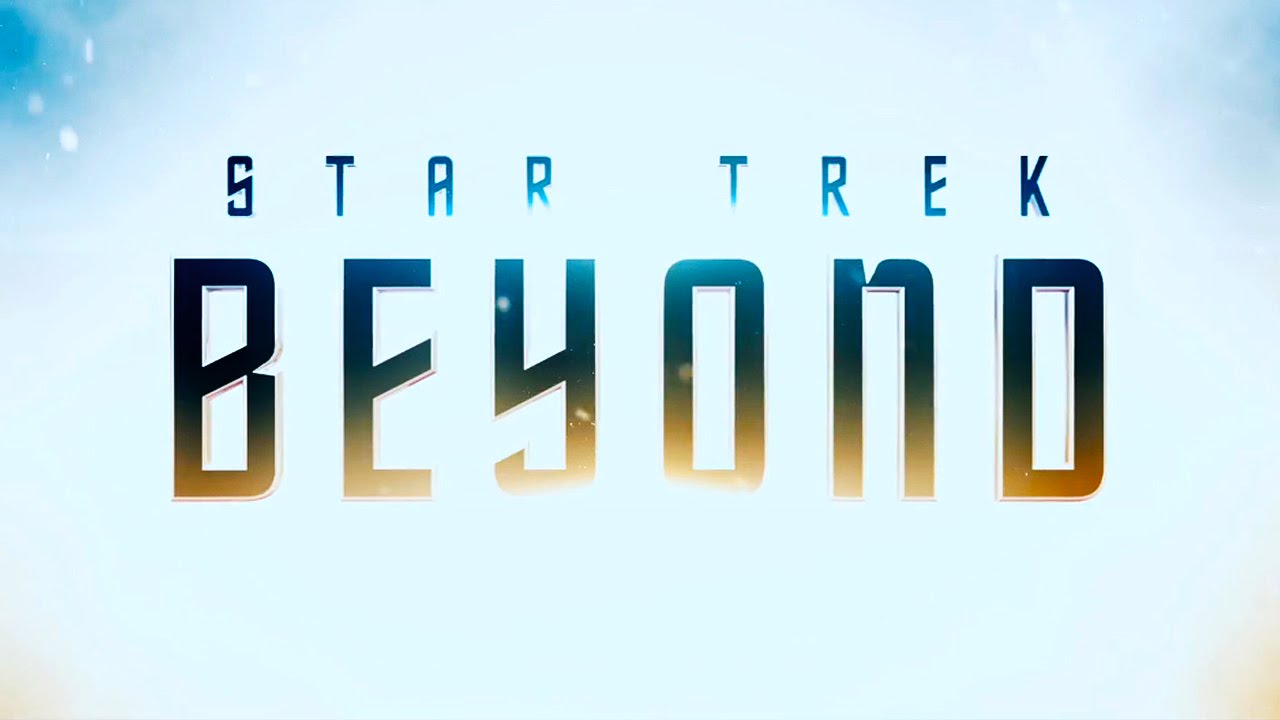 Star Trek Beyond World Premiere — Paramount is bringing Star Trek Beyond in IMAX for its world premiere to San Diego Comic-Con 2016 on Wednesday, July 20, and it's already looking like it may be the biggest event of the entire convention. The screening will be outside on the Embarcadero Marina Park South, the same area where last year Star Wars: The Force Awakens and the San Diego Symphony surprised fans with a huge, star-studded concert that was the highlight of 2015 for many. Paramount is taking a page out of the same notebook, as our friends at the San Diego Symphony will also be performing Michael Giacchino's score live for the audience, and the cast and crew will be stopping by to make a special appearance. Best of all, some attendees will get the chance to attend — though no word yet on how tickets will be distributed.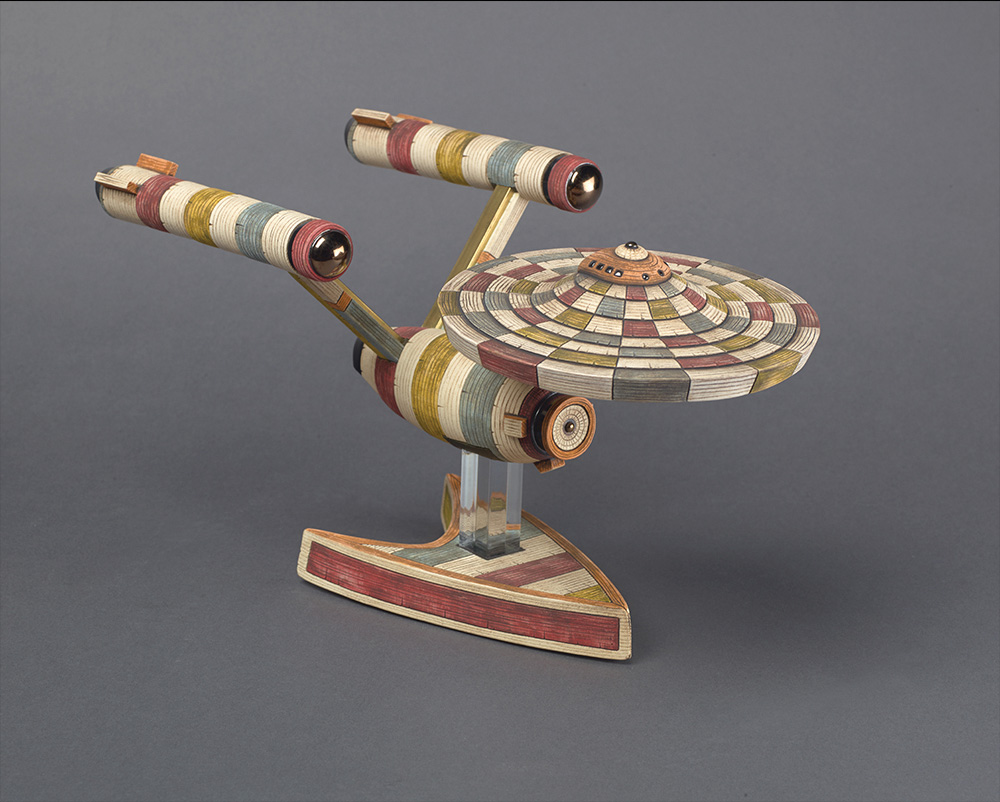 Star Trek: 50 Artists, 50 Years Art Exhibit — To celebrate 50 years of Star Trek, pieces by 50 artists (including Leonard Nimoy, Tom Whalen, Matt Ferguson, Patrick Connan, Dere Charm, Calvin Ma, and many more) will be on display at the Michael J. Wolf Fine Arts gallery in the Gaslamp Thursday, July 21 – Sunday, July 24. This marks the official debut of the art exhibit, which will then begin a worldwide tour.
Star Trek 'Trek Talk' — CBS Consumer Products is bringing 'Trek Talks' to SDCC 2016 — a concept similar to Ted Talks, where experts and talent from both in front of and behind the camera will discuss a variety of different themes and how they relate to Star Trek, like Trek Tech, the Science of Star Trek, and more. There's no word yet on what topic will be coming to San Diego, and we've also heard this is more likely to be a panel than an offsite, but there's a lot of potential for this to be exciting.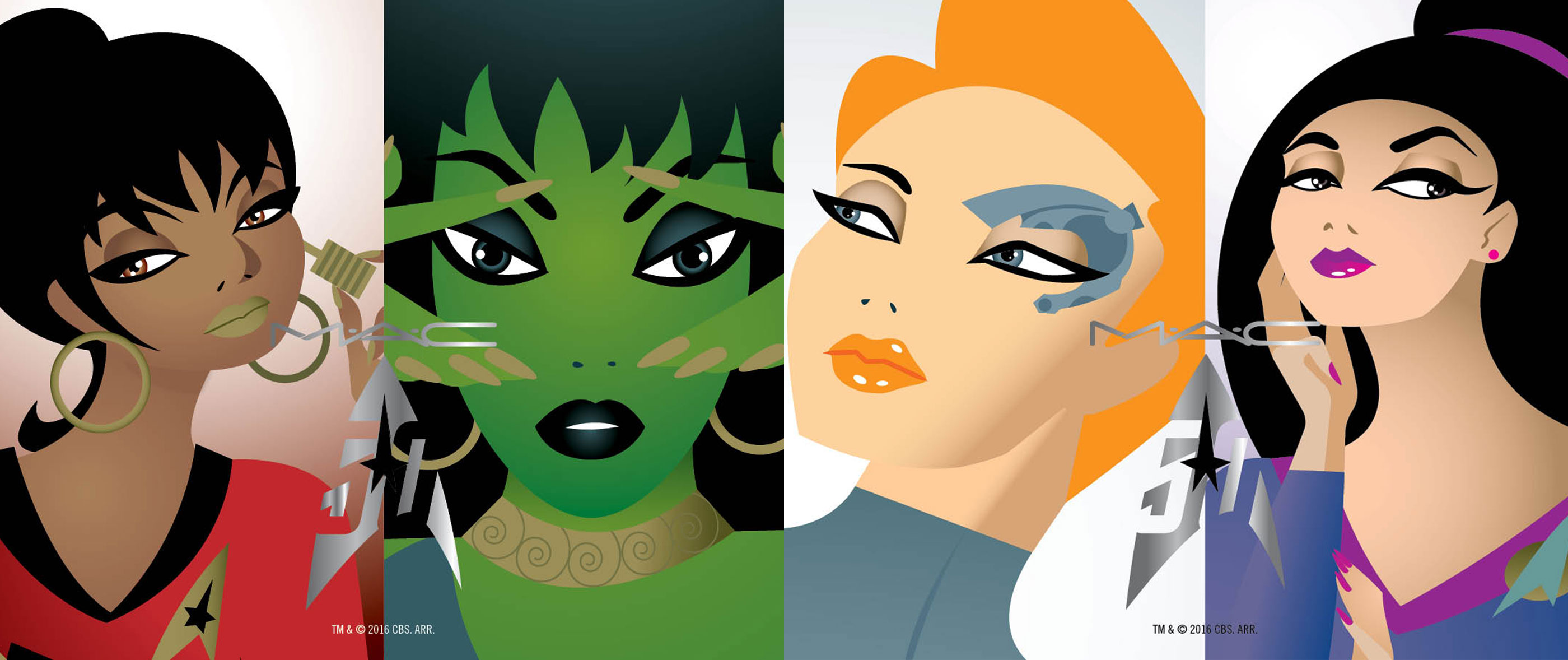 MAC Star Trek Makeup Line Launch — MAC announced that they've created a collection of makeup inspired by Star Trek, and the 25-piece special collection will be available first in a special presale on Thursday, July 21 at MAC Gaslamp.
Star Trek TV Series — While it hasn't been confirmed yet that the upcoming CBS All Access TV series Star Trek is coming to San Diego Comic-Con, CBS would have to be insane not to push the Bryan Fuller run series during all the other promotion for the world of Star Trek. A recent teaser trailer (below) for the series was debuted at the CBS Upfronts, and while they won't have shot any footage yet which possibly rules out a panel, there will be something for the series at SDCC.
https://www.youtube.com/watch?v=xXpPweAooeE
Are you excited about the Year of Star Trek at San Diego Comic-Con 2016? Let us know in the comments.