Now is the time to start paying attention to San Diego Comic-Con news (we mean, if you weren't already). Panel confirmations should start going out very soon, exclusives are already starting to get announced (like Mattel, NECA, and more), and offsites are trickling in. Just in this edition of Under the Tents, we have a look at some UGLYDOLL and Symbiote Studios exclusives, a sneak peek at a Marvel-ous piece from Patrick Ballesteros, word of a CCI/Lionsgate Fandom Awards Show that may be coming, and so much more.
Here's a look at the news you might have missed:
This little guy is going to go from ugly preproduction to cute final product. #SDCC2016 Catnip Bravo Lives! pic.twitter.com/jNiMIYtRnM

— Symbiote Studios® | Toy Manufacturer (@symbiotestudios) April 26, 2016
Symbiote also revealed a work in progress sculpture, also headed for the con. Any guesses as to who or what it could be?
https://twitter.com/symbiotestudios/status/730830854373576705
Marvel artist Mark Brooks told a fan on Twitter that you'll be able to find him at San Diego Comic-Con at Booth #5557.
@SuperFF7fan @SD_Comic_Con Yes I will! Booth #5557

— The Dread pirate Mark Brooks (@MarkBrooksArt) May 9, 2016
Although panel confirmations haven't officially gone out yet (soon!), actress and director Juliet Landau mentioned on Twitter that she'll be in attendance at SDCC this year as part of the annual Whedonopolis panel.
@papadoc5656 @PhoenixComicon @Comic_Con Yes, as part of the Whedonopolis panel. 🙂

— Juliet Landau (@julietlandau) May 10, 2016
David Horvath, the co-creator of UGLYDOLL, appears to have just given us a look at this year's UGLYDOLL San Diego exclusives. They look like they may be Hello Kitty related to us, but if you've got a better guess, let us know in the comments.
SDCC pic.twitter.com/8d7YvO6GYx

— UGLYDOLLS (@uglydolls) May 10, 2016
Unless you've been hiding under a rock, by now you've probably heard that Lionsgate and Comic-Con International are considering a fandom awards show at San Diego Comic-Con, in addition to the current Eisner Awards. Although nothing is confirmed yet, David Glanzer, Chief Communications and Strategy Officer of Comic-Con International, told Bleeding Cool, "Over the years we've been contacted by a number of companies hoping to create a Comic-Con awards show, however, for any number of reasons those explorations just didn't work out. While nothing has been finalized I can say that we have been approached by Lionsgate regarding their hopes of producing a televised Comic-Con specific awards show and their unique understanding of fandom has resulted in talks moving further along than any discussions we've ever had on this subject." In non-PR speak, what does that mean? Basically just that talks are ongoing. But if the show does move forward, word on the street is that it would feature celebrity presenters. It all sounds like the MTV Fandom Awards, just without the food, booze, and ferris wheels (aka, what makes it fun) to us.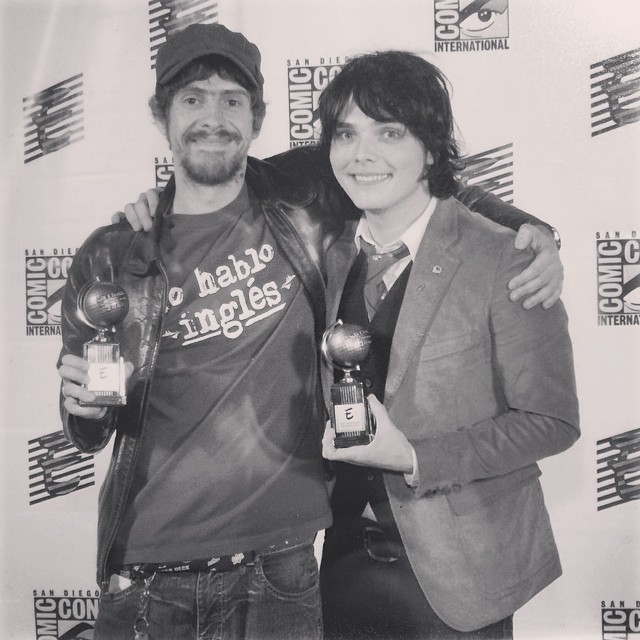 One of our favorite artists, Patrick Ballesteros, has been hard at work on his popular 25 Cent Wonders pieces for the convention, and he showed off a look at a Marvel piece that will be at San Diego. We're dying to see the full, completed piece.
Team Stevie all the way. #25centwonders #SDCC2016 #comingsoon pic.twitter.com/SDS9FfDVay

— Patrick Ballesteros SDCC DD-08 (@PatrickBallest) May 10, 2016
Commission list for @JamesHarren1 now open for @heroesonline & #SDCC2016! Do NOT need to attend! Write me! pic.twitter.com/l7yXXeJqmE

— Felix Comic Art (@FelixComicArt) May 9, 2016
Toy and apparel company Jungle Boy Productions revealed some upcoming products headed for San Diego Comic-Con 2016.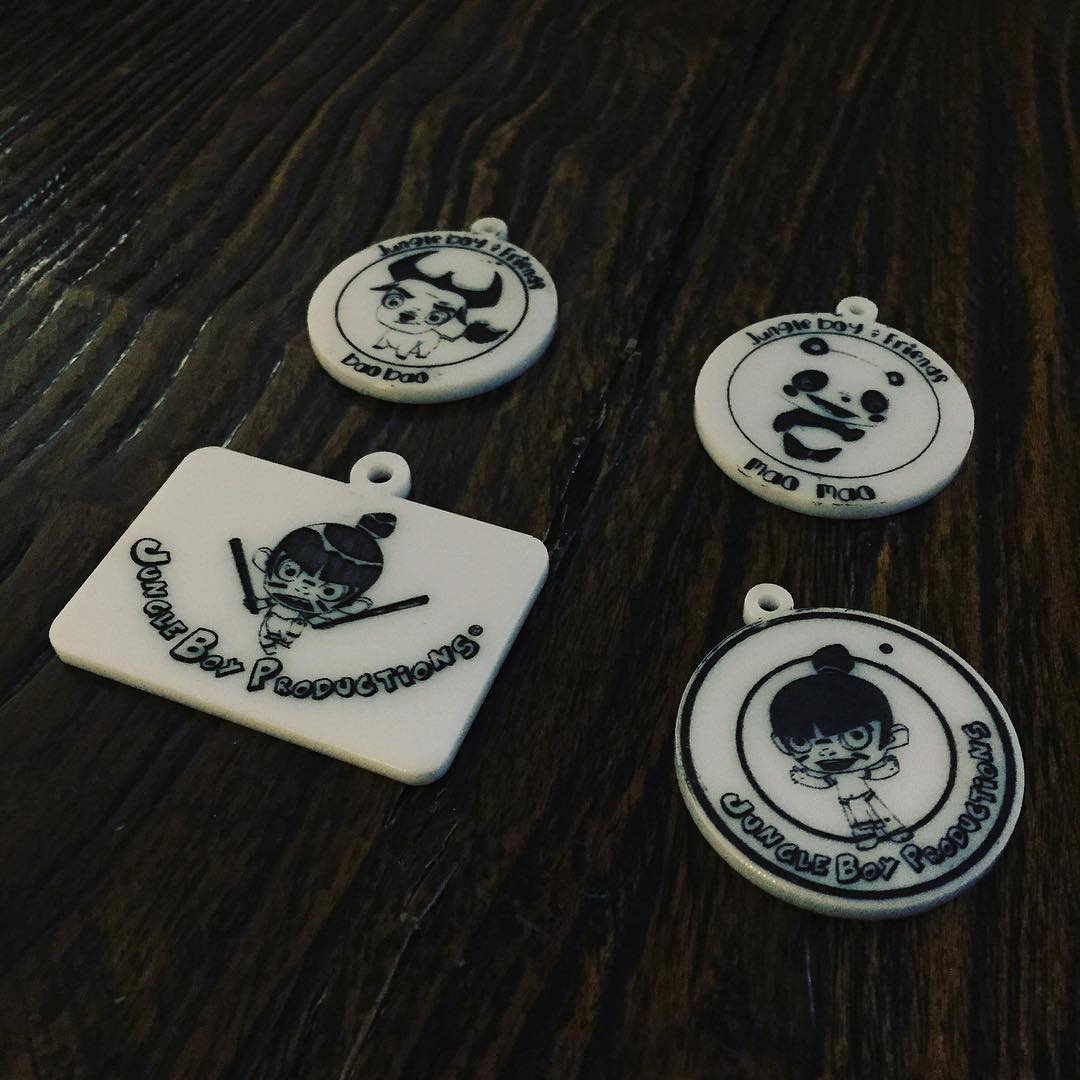 About halfway through inking this guy, #conceptart #SDCC #SDCC2016 pic.twitter.com/TK6PE2MbvM

— John E Murphy (@sturdymurphy) May 6, 2016
https://twitter.com/IanBeeson/status/728656144781037568
Super Video Game Land is returning to its usual haunt, our friends at Mission Brewery. Artist Anthony Bulcao churns out dozens and dozens of awesome, retro video game inspired original pieces of work which will be on display throughout the brewery. Stop by during Comic-Con for a beer and a trip down pixelated memory lane.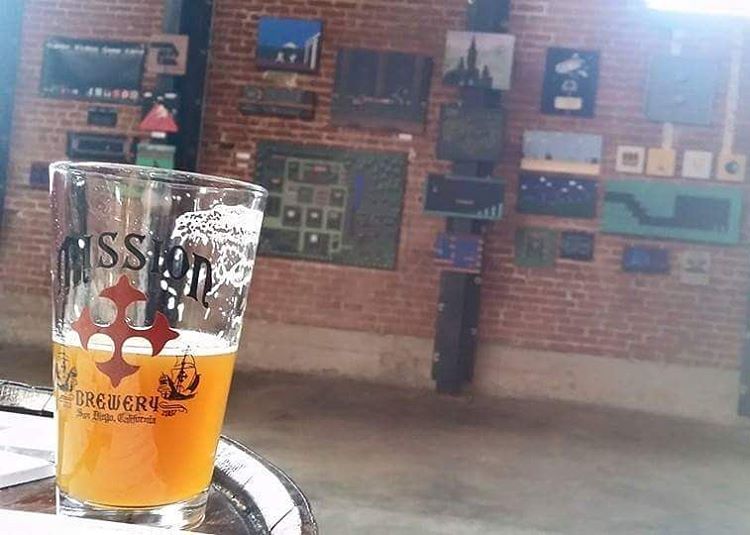 Artist Martin Hsu teased via Instagram a limited run of Dragon Boy resin figures that he's been working on for the con. You'll be able to pick them up at Booth #4530.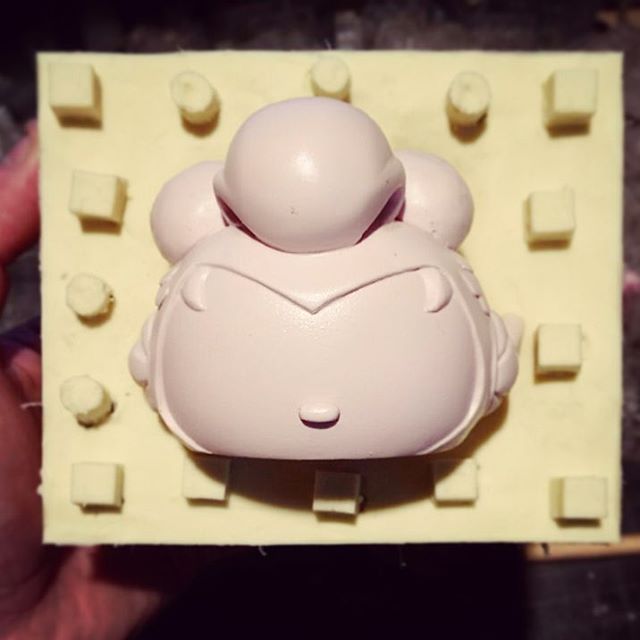 Are you a comic journalist going to San Diego Comic-Con and want to write for IGN Comics? Reply to this tweet with links to writing samples!

— Joshua Yehl (@JoshuaYehl) May 11, 2016
Illustrator Diana Leto took to Instagram to announce that she'll have an exclusive My Little Pony cover for San Diego Comic-Con.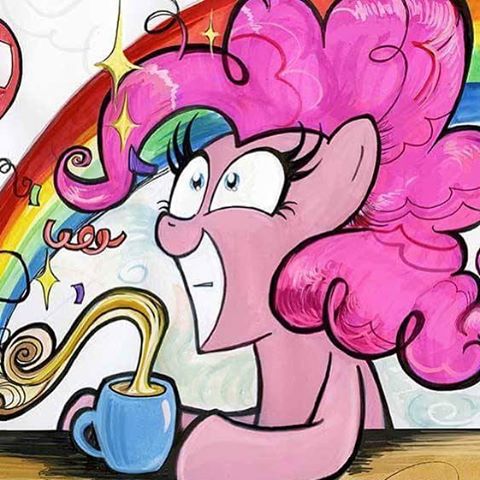 Anything we missed? Let us know in the comments, drop us a line or tweet us at @SD_Comic_Con.