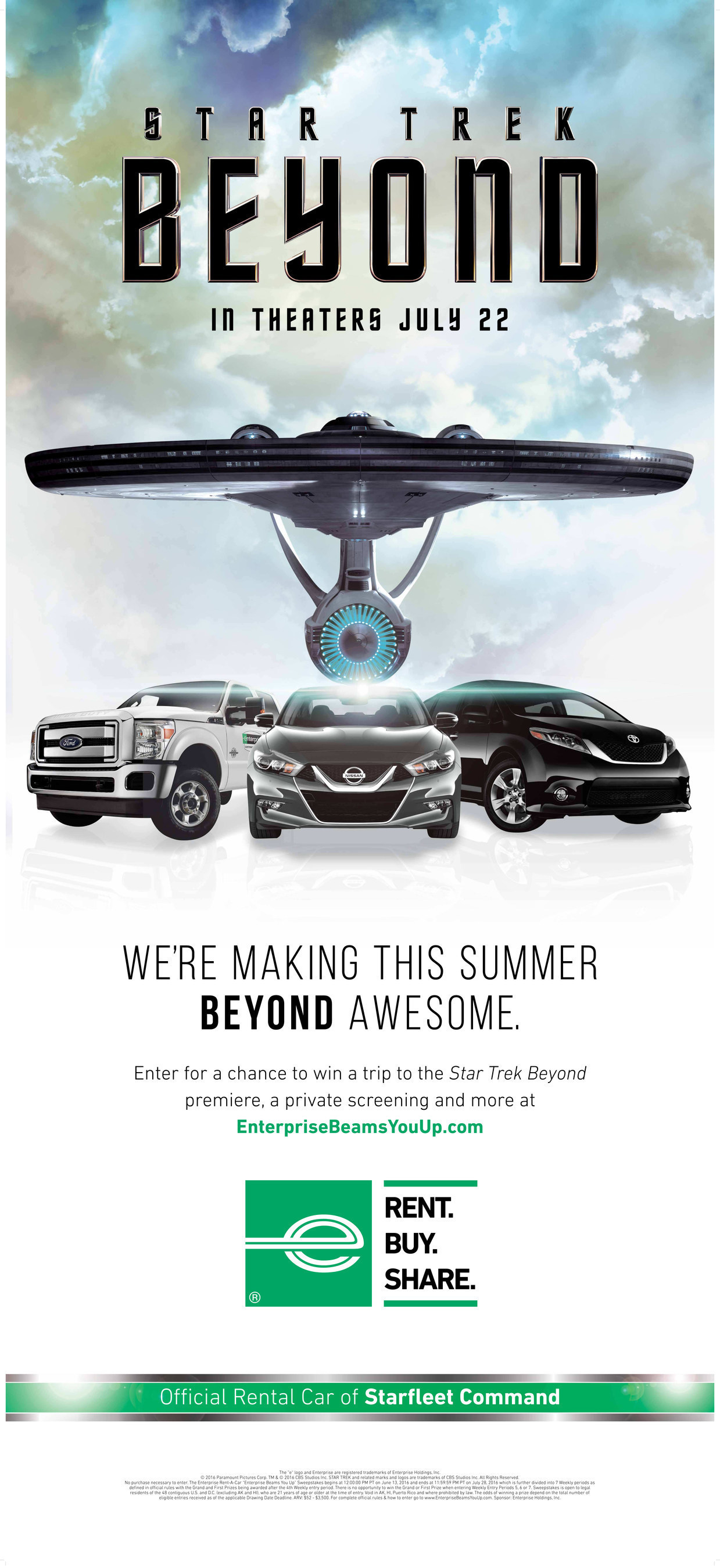 They may not be able to physically beam you to the world premiere of Star Trek Beyond at San Diego Comic-Con, but Enterprise will pick you up for it.
Enterprise Rent-A-Car announced today that they're partnering with Paramount Pictures to give one lucky grand prize winner (and a plus one) a 3-day and 2-night trip to San Diego from July 19-21, 2016 to the attend the premiere. The prize pack includes round trip airfare, hotel accommodations, a $350 Visa gift card, and ground transportation to/from the hotel.
"Our customers have long made the connection between Enterprise Rent-A-Car and the famed U.S.S. Enterprise, and now we are officially teaming up," said Lee Broughton, vice president, Enterprise Rent-A-Car Brand Marketing. "This is the summer we go way beyond with Star Trek fans all over the country."
The contest is only open for US residents, and you have between now and July 6 to enter to win on their website.
The full contest continues to run through July 28, and you can win exciting prizes like Star Trek Beyond movie tickets, hats, wireless headphones, an LED light pen, and more.
You can also still enter to try for a chance to win tickets through the Skydance contest announced earlier this week.
Editor's Note: Thanks to @eserei27 for the heads up!